Side Dishes
Dauphinoise Potatoes
There's nothing quite like creamy and cheesy potatoes straight out of the oven. Step it up a notch with this Parisian twist. Recipe courtesy Viking Cooking School.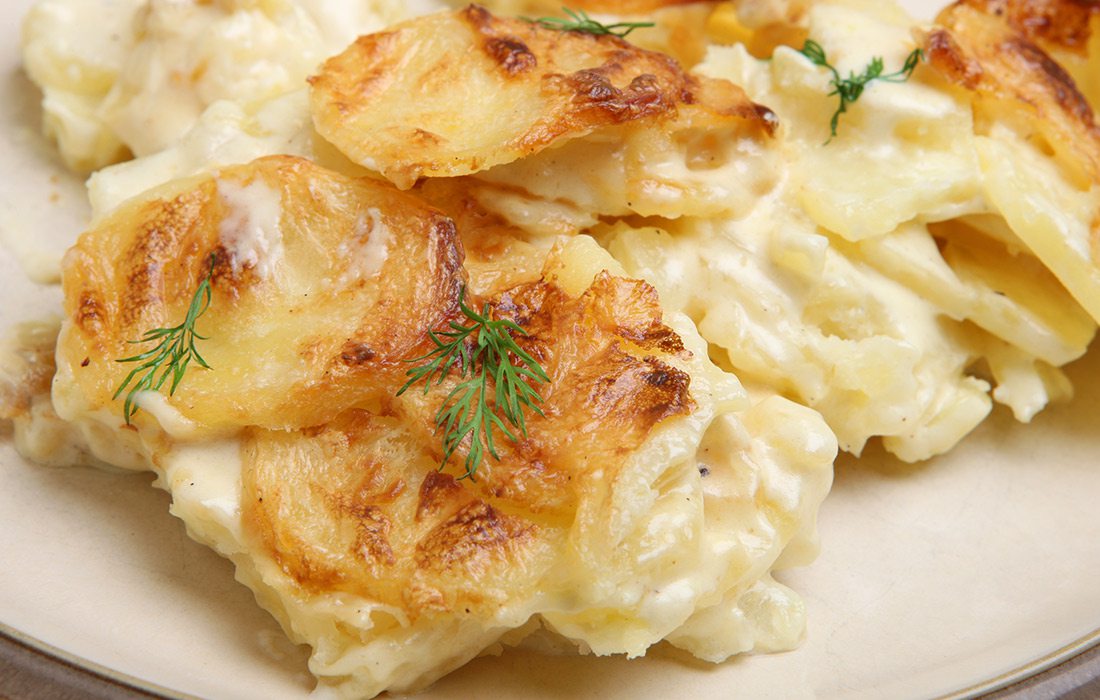 Recipe courtesy Viking Cooking School, Greenwood, MS

Ingredients
½ C heavy cream
1 large egg
¾ t kosher salt
½ t freshly ground white pepper
Vegetable oil cooking spray
1 clove garlic, peeled and lightly crushed
1 russet potato (about 10 to 12 ounces)
2 T freshly grated Gruyere cheese
To Prepare
Preheat oven to 350 F. Position rack in center of oven.
Whisk together cream, egg, salt and pepper. Set aside until needed.
Spray a 9 x 5 x 3-inch loaf pan with vegetable oil cooking spray. Rub the sides of pan with garlic cove. Line bottom of pan with a piece of parchment paper. Spray parchment paper with cooking spray.
Peel potato, using a mandolin or v-slicer, slice into paper thin slices.
Layer half the potatoes in the loaf pan. Top with half the egg mixture. Repeat. Top with Gruyere cheese.
Bake until potatoes are golden on top and tender when pierced with a fork, about 40–45 minutes.
Remove from the oven and let stand for 10 minutes. Invert the pan onto a cutting board and peel off parchment paper. Cut potatoes, cheese side down, in to squares or diamond shapes. Turn the potatoes over, cheese side up and place on serving plates.