Small Bites
Curried Shredded Squash Pancakes
Elevate the simple summer squash by shredding it and serving it up as light and crispy curried pancakes. Recipe by Katie Pollock Estes.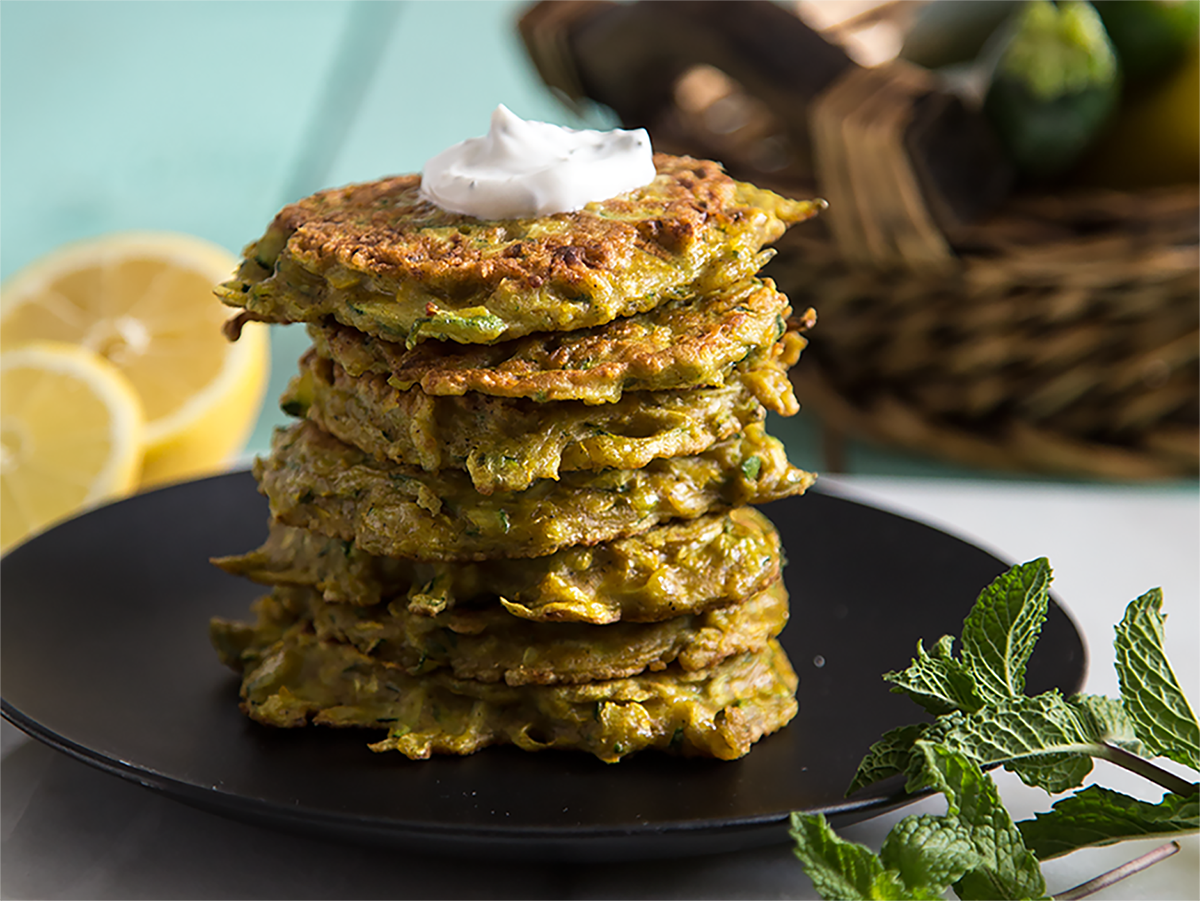 Recipe by Katie Pollock Estes.

Ingredients
1 cup full-fat plain Greek yogurt
2 tablespoons fresh mint, chopped
1 tablespoon fresh lemon juice (plus more to taste)
½ teaspoon salt
2 medium-size yellow squash, seeded then grated (yielding about 2 cups)
2 medium-size zucchinis, seeded then grated (yielding about 2 cups)
1 cup all-purpose flour
2 beaten eggs
2 tablespoons chopped chives
½ tablespoon madras curry powder
Salt and pepper to taste
Canola or vegetable oil

To Prepare
In a small bowl, combine the Greek yogurt with the mint, lemon juice and salt. Set aside. Sprinkle the grated squash with salt and let sit for 30 minutes to an hour. Pour the squash into a colander and get rid of the excess water, then squeeze out as much additional water as possible. In a mixing bowl, combine the grated squash, flour, eggs, chives and curry powder. Add salt and pepper to taste. Heat a thin layer of oil in a pan on medium-high heat. Scoop out a chunk of squash mixture, place it in the pan and pat it into a pancake. Place three to four pancakes in the pan at once and cook for about 4 minutes per side until lightly browned and fully cooked. Place on towel-lined plate to seep up any extra oil. Repeat until all of the squash mixture has been cooked. Serve with minty yogurt sauce.