Entrees
Cowboy Carl Burger
The Cowboy Carl Burger will give your guests a little extra giddy up. Recipe by Chef Mike Jalili of Touch, Flame and Black Sheep.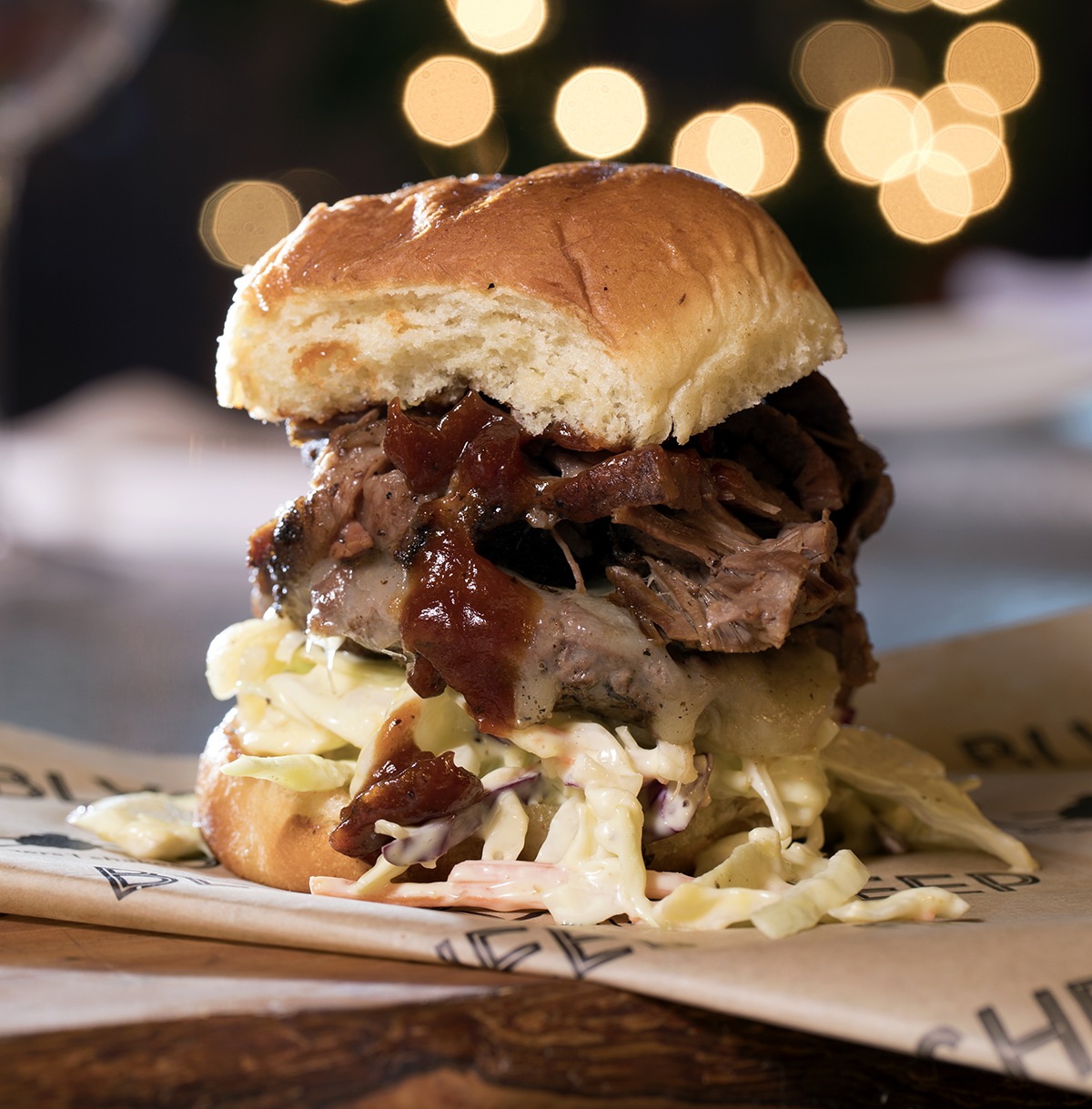 Serves 20. Best paired with Elio Altare Dolcetto d'Alba. Recipe by Chef Mike Jalili of Touch Restaurant & Oyster House, Flame Steakhouse and Black Sheep Burgers and Shakes. From our January 2017 Cooking Class.

Ingredients
1 pound coleslaw mix
5 pounds ground chuck
Salt and pepper
1 jar barbecue sauce
1 can chipotle peppers
Dill pickles
20 burger buns

Ingredients for Briske
¾ cup salt
¼ cup black pepper
¼ cup brown sugar
¼ cup coffee
¼ cup ancho chili powder
¼ cup garlic powder
¼ cup onion powder
Canola oil
4 pounds of brisket

Ingredients for Poppy Seed Dressing
⅓ cup cider vinegar
¼ cup honey
1 tablespoon and 1 teaspoon Dijion mustard
1 tablespoon and 1 teaspoon poppy seeds
½ teaspoon kosher salt
⅓ cup vegetable oil
½ cup sour cream

To Prepare
Mix all brisket ingredients except meat together, adding enough oil to make a wet rub. Rub generously onto brisket. Cook at 225˚F for 12 hours. Rest for 30 minutes, then slice. Mix poppy seed dressing ingredients together. Toss with coleslaw mix. Combine chuck, salt and pepper. Separate into quarter-pound patties and cook to desired temperature. Mix barbecue sauce with chipotle peppers, adding enough until you reach desired level of heat. Layer pickles, barbecue sauce and coleslaw on bottom bun. Top with burger patty, brisket and more barbecue sauce.