Salads
Classic Shrimp Rémoulade on Butter Lettuce
Classic shrimp rémoulade makes a perfect first course. Recipe by Jennifer Smith of The Traveling Chef.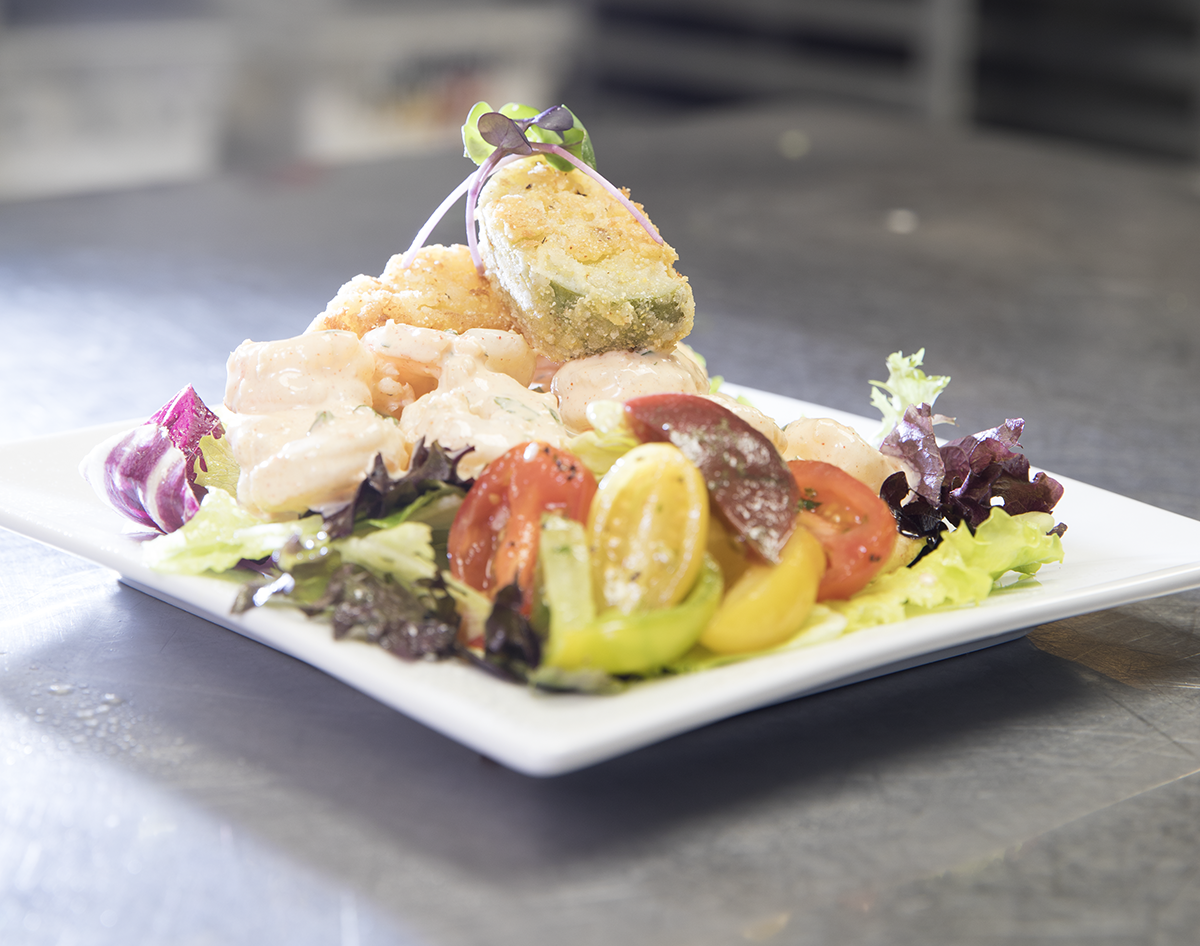 Serves 6. Best paired with Riondo Prosseco. Recipe by Jennifer Smith of The Traveling Chef. From our March 2017 Cooking Class.

Ingredients
4 hard-cooked egg yolks, crumbled
1 teaspoon chopped raw garlic 
1½ teaspoons Dijon mustard 
1½ cups real mayonnaise 
1 tablespoon Worcestershire sauce 
1 teaspoon smoked paprika 
½ teaspoon cayenne pepper 
2 tablespoons chopped chives 
4 dashes Tabasco sauce 
3 tablespoons chopped parsley 
2 tablespoons apple cider vinegar
½ teaspoon white pepper 
½ teaspoon black pepper 
½ teaspoon kosher salt 
2 pounds cooked and chilled shrimp, peeled and deveined 
6 leaves butter lettuce

To Prepare
Mix the first 14 ingredients until incorporated. Add the shrimp to finish the shrimp rémoulade. Separate butter lettuce among six plates. Place a scoop of the shrimp rémoulade on each bed of butter lettuce. Top with fried green tomato croutons and marinated heirloom tomatoes.