Desserts
Chocolate Bowl
What's better than chocolate mousse? Chocolate mousse in a chocolate bowl. Recipe by Chef Mike Jalili of Touch, Flame and Black Sheep.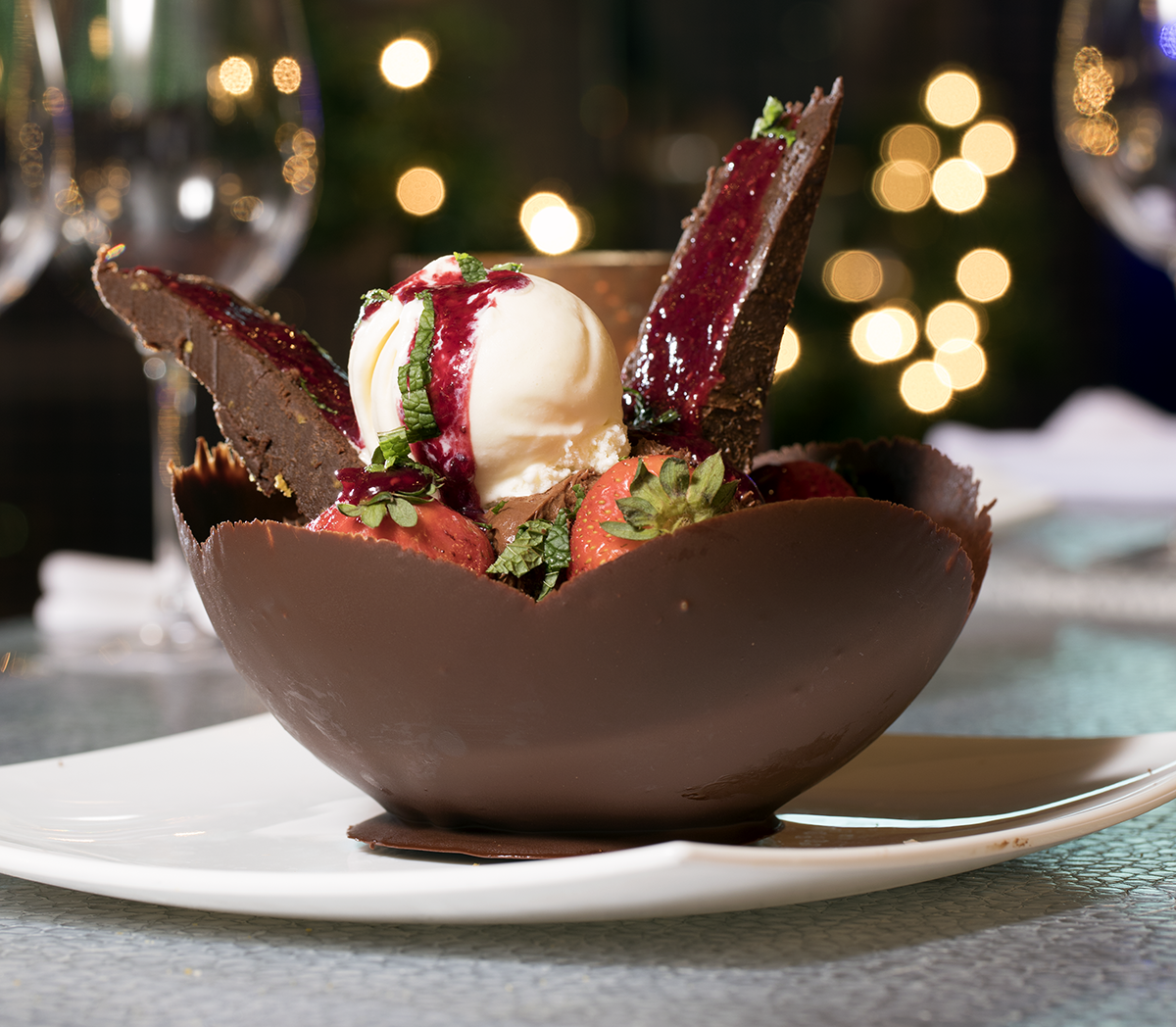 Serves 2—4. Best paired with Lindemans Framboise Lambic. Recipe by Chef Mike Jalili of Touch Restaurant & Oyster House, Flame Steakhouse and Black Sheep Burgers and Shakes. From our January 2017 Cooking Class.

Ingredient
2 cups chocolate chips
1 balloon

Ingredients for Mousse
5½ ounces bittersweet chocolate
14 ounces cold heavy cream
1 ounce sugar
3 egg whites
4 strawberries
4 brownie pieces
1 scoop vanilla custard
Powdered sugar

To Prepare Bowl
Melt chocolate chips in double boiler. Blow up balloon to the size you want your bowl. Once chocolate is melted, pull off of heat, and let cool on counter for 12 minutes. Dip balloon in chocolate, and place on parchment paper. Freeze for 30 minutes. Pop balloon, and peel out of the bowl.

To Prepare Mousse
Place bittersweet chocolate in double boiler. While that is melting, whip cream until medium peaks form, slowly adding in sugar. When chocolate is melted, pull off heat, and fold in egg whites. Fold chocolate into whipped cream.

To Plate
Place mousse in bowl, top with remaining ingredients. Garnish with powdered sugar.