Side Dishes
Chef Roland Parny's Gratin Dauphinois
A side dish made with potatoes and cheese that pairs perfectly with cordon bleu.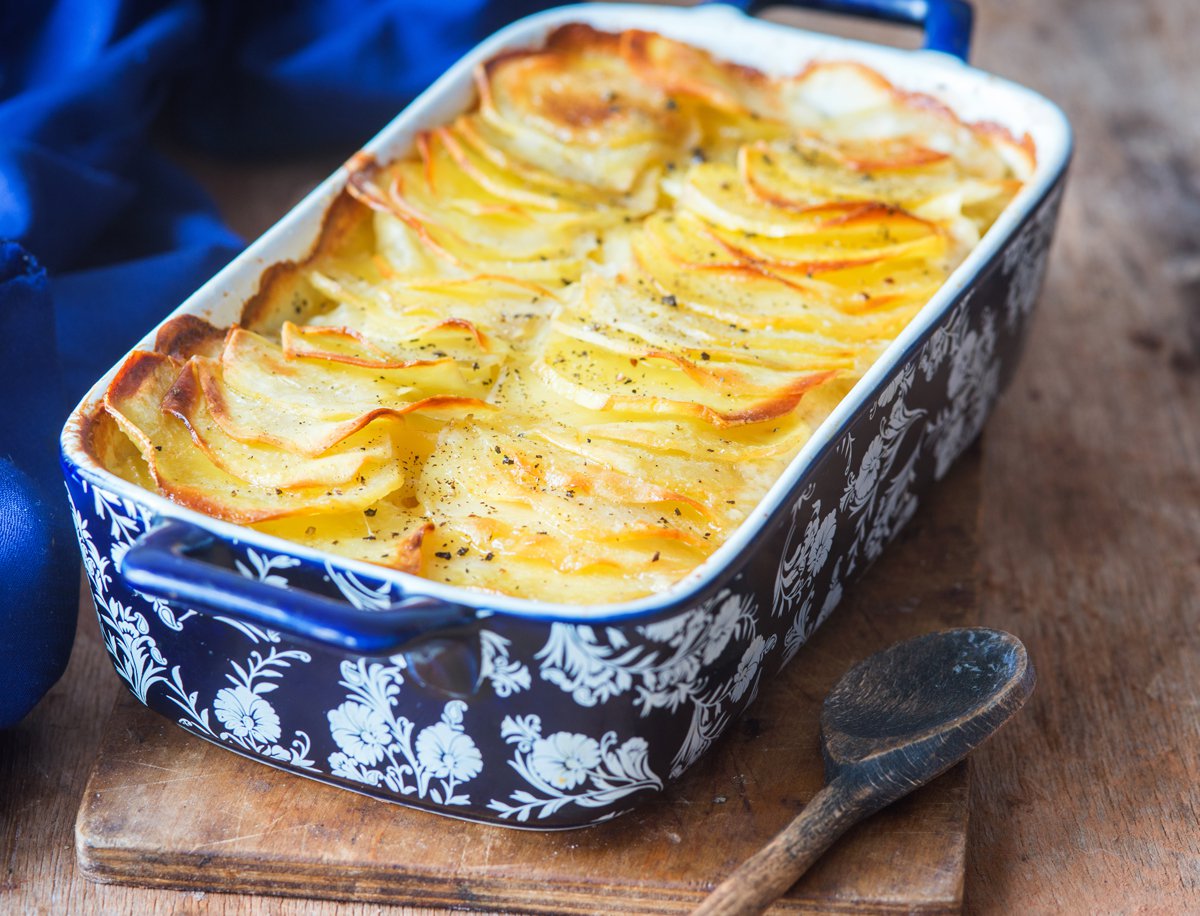 Recipe from A Taste of the Berry, Chef Roland Parny of Fordland's La Galette Berrichonne's cookbook.


Servings: 8
Prep time: 2.5 hours
Difficulty: intermediate
Equipment:
small roasting pan, paring knife
Ingredients:

8 small Russet potatoes
8 ounces Gruyere or Swiss cheese, shredded
3 tablespoons chopped garlic
To prepare:
Peel and slice the potatoes thin, and drop them in water to keep them from turning brown. After all the potatoes are sliced, drain them. 

In a small roasting pan, layer half of these ingredients: potatoes, cheese, salt, pepper, garlic. Repeat twice to make two layers. Pour the cream across the potatoes. Then, pour the milk almost to the top of the potatoes. Bake at 400ºF for 90 minutes.

After about an hour, check the color; if the top is already brown, cover with foil. Most of the time, you will not need foil since this recipe needs to be dark brown and crispy on top to enhance the taste and appearance. Insert a paring knife to check the potatoes. If the potatoes are very moist and tender, the dish is ready.

Remove them from the oven. Let rest for 15 to 30 minutes before you serve the Gratin Dauphinois.