Desserts
Caramel Apple Napoleon
A fun twist on a napoleon. Recipe by Chef Patty Wingo of Simply Delicious Catering.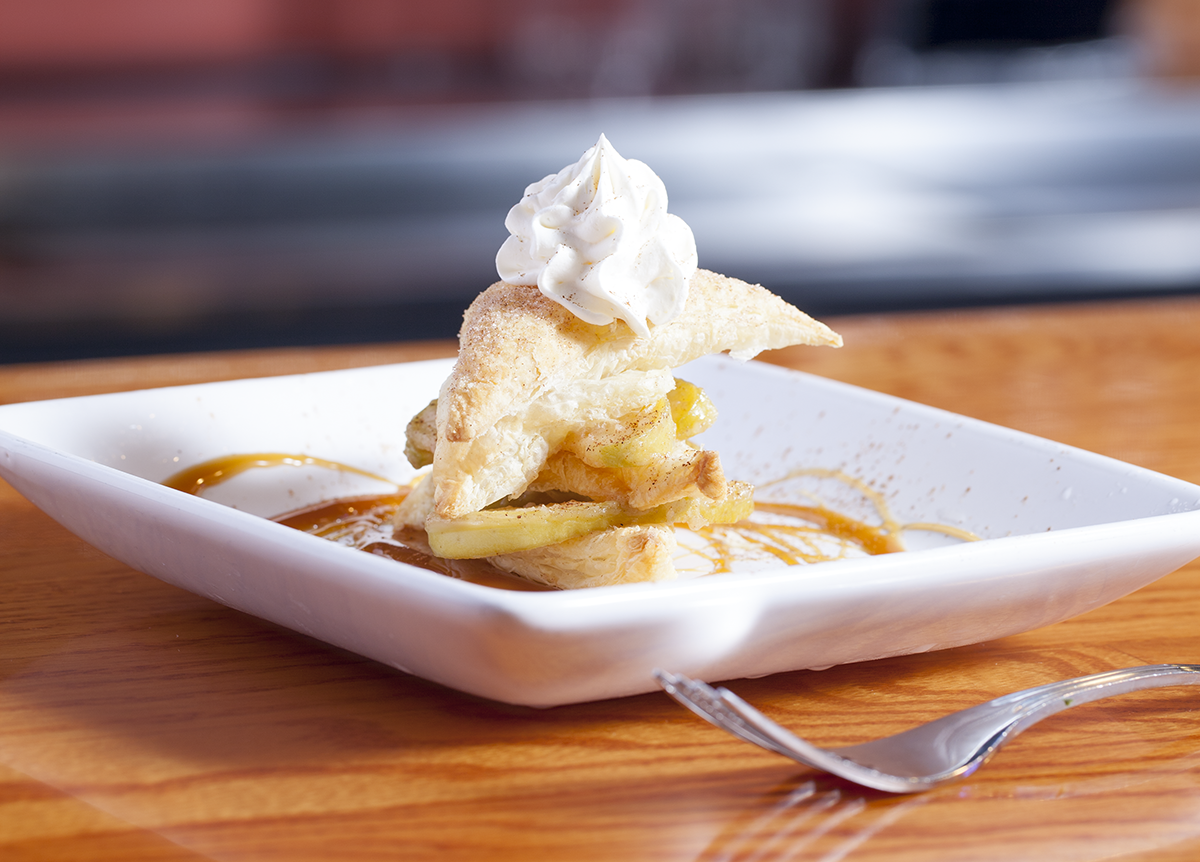 Serves 8. Best paired with Elio Perrone Sourgal Moscato d'Asti. Recipe by Chef Patty Wingo of Simply Delicious Catering. From our October 2016 Cooking Class.

Ingredients
½ teaspoon ground cinnamon
6 tablespoons sugar
1 sheet puff pastry
All-purpose flour for work surface
2 tablespoons unsalted butter
4 small Granny Smith apples, peeled, cored and cut length-wise into ⅓-inch wedges
2 cups sweetened whipped cream

To Prepare
Heat oven to 400°F. In a small bowl, combine cinnamon and sugar. Place pastry on a lightly floured work surface. Sprinkle evenly with 2 tablespoons cinnamon-sugar mixture. Carefully roll out to ⅛ inch thick. Cut out eight 3-inch squares, and place on a parchment-lined baking sheet. Cover with more parchment and another baking sheet. Chill in freezer until firm, about 15 minutes. 

Bake pastry in oven until crisp and lightly browned, about 30 minutes. Remove top parchment and baking sheet. Transfer, with bottom parchment, to a wire rack, and let cool. Meanwhile, in a medium saucepan, melt butter over medium-high heat until foam subsides. Add apples; cook, stirring occasionally, until golden brown, about seven minutes. Add remaining cinnamon mixture. Cook until apples are tender but not falling apart. Let cool completely. To assemble, top the pastry with whipped cream then apples; repeat with another layer of each. Serve immediately.