Desserts
Butter Pecan Ice Cream
Treat your guests (or just yourself) by whipping up a batch of this butter pecan ice cream to enjoy on a warm summer afternoon. Recipe courtesy of The Keeter Center.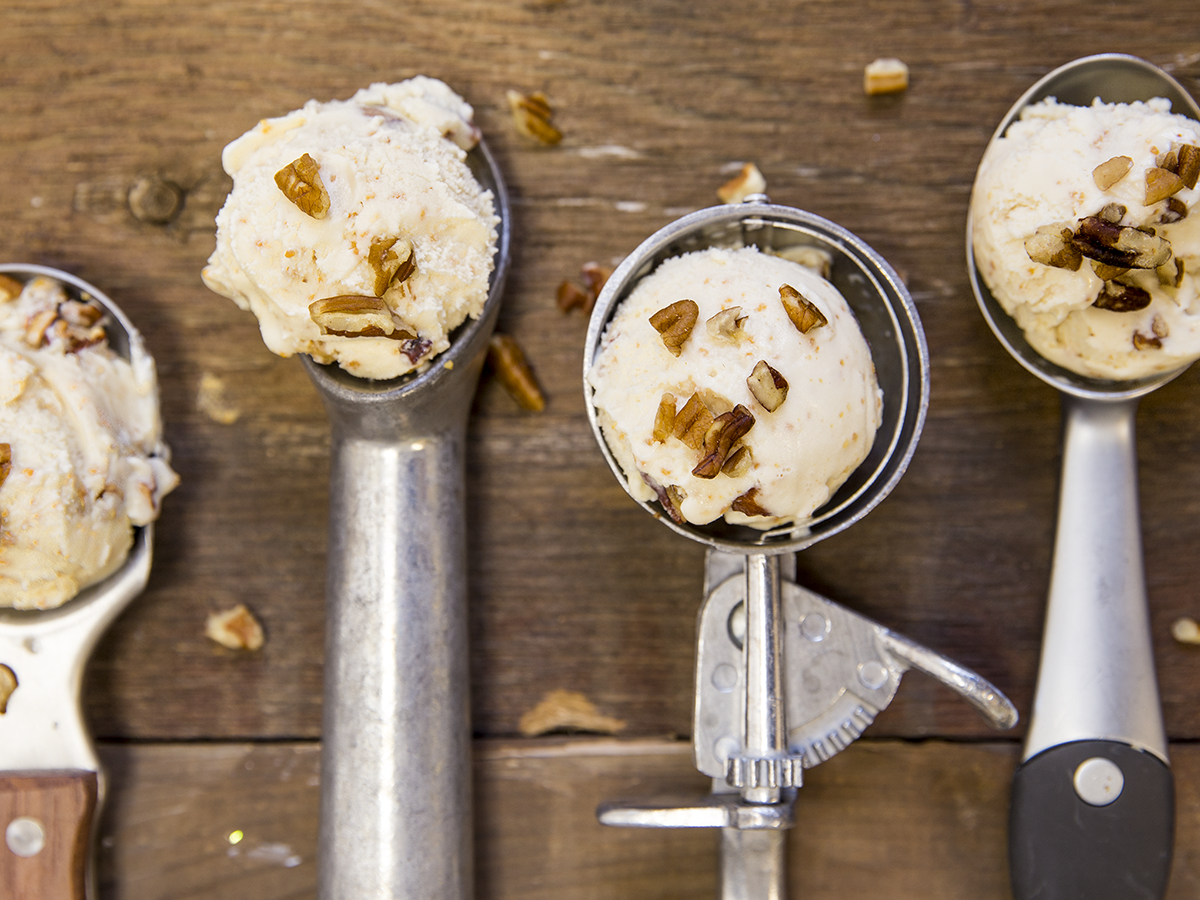 Serves 6. Recipe courtesy of The Keeter Center.

Ingredients
12 ounces whole milk
8 ounces cream
4 and ½ tablespoons brown sugar
4 tablespoons white sugar
½ cup plus 3 tablespoons milk powder, divided
1 tablespoon corn syrup
½ teaspoon vanilla extract
2 ounces unsalted butter
¼ cup toasted pecans

To Prepare
Mix milk, cream, sugars, ½ cup milk powder, corn syrup and vanilla extract with a mixer and store in refrigerator. This will "age" the mixture. Melt butter in skillet. Add 3 tablespoons milk powder and stir until medium brown. Remove from heat and strain mixture. Reserve the browned milk powder and pour the butter back into pan to toast the pecans. Pour original mixture into an ice cream maker and follow the manufacturer's instructions. When the ice cream has frozen, fold in toasted pecans and browned milk powder.