Women in Business
Darline Mabins Takes the Reins at Minorities in Business
As a local small business owner with extensive experience at Guaranty Bank and as Chair of The Network, Darline Mabins brings a unique perspective to her new role at Minorities in Business.
By Sonia Guzman
Nov 2021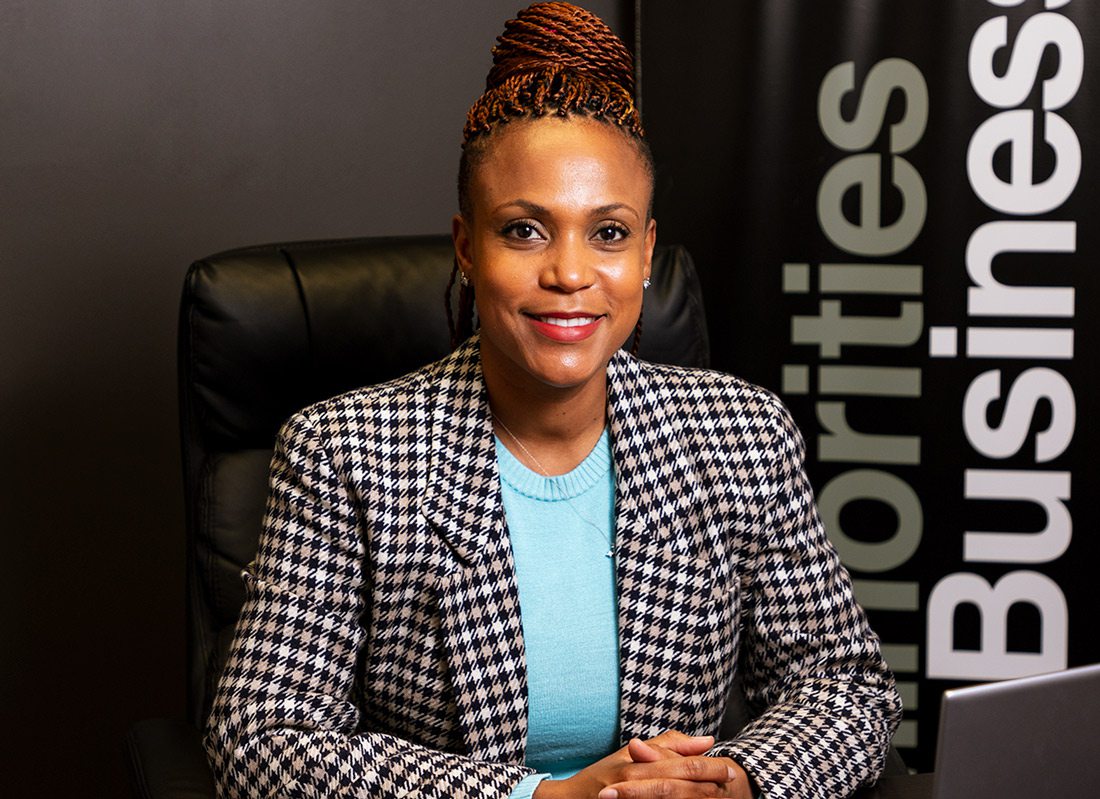 Her vision for the role
I hope to help the existing minority-owned businesses be as productive as possible and thrive. I want to give them and establishing businesses access to higher education, networking opportunities, and assist with connecting with nonprofits to gain access to new resources.

Why Minorities in Business was the right fit
I've always been passionate about community service. I'm also a small business owner myself. My husband and I purchased Drain Pro Plumbing four years ago. I felt that the combination of my service, business ownership and finance background meant I could bring a lot to this role.

Where she finds inspiration

My faith, my family, close friends and great leaders. I have worked with great mentors who have taught and inspired me to be a better professional, a better human and to help others.

What keeps her up at night
I want to make sure I'm doing enough. I'm only successful if I'm able to help business owners succeed and start new businesses.

What led her to this role
My management experience, learning how to train people. The time I spent networking in Springfield and getting to know who is making decisions and how they are being made. Becoming a small business owner. All these experiences help me meet people where they are at, which is essential in helping small business owners because no experience is the same.