Women in Business
Celestine Copeland Finds Fuel for the Road Ahead
Celestine Copeland's life changed dramatically after a tragedy struck close to home. What followed—her search for a necessary service—led her to travel along a completely different life path.
By Jennifer Johnmeyer
Jul 2021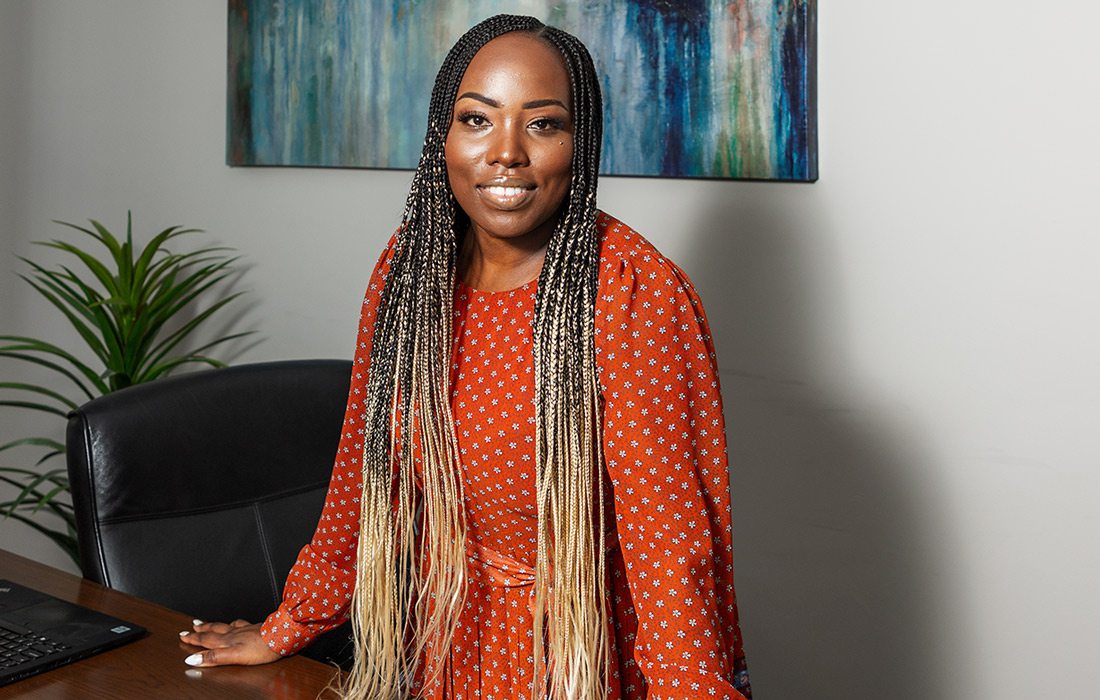 Life can sometimes deliver unexpected goodbyes. Celestine Copeland felt that pain upon losing a friend—a young single mother like herself—to cancer. It both crushed Copeland and opened her eyes to a greater need—protection. While considering a Ph.D. in preventative medicine, Copeland looked for her own life insurance policy and saw needs on a wider scale.
"I saw how incapable we were in caring for families left behind after suffering such a loss," Copeland says. "The leading cause of death stemmed from financial stress. If I could provide clarity for the future and protect against common risks to income loss in the present, I would be saving lives and lifestyles, as well as livelihoods."
These truths led Copeland to the realization that financial planning was her future. It took her only three days to complete and ace her life insurance agent exam, a result which solidified her certainty that she was on the right path.  
But her challenges had only begun. As a native of Kenya who moved to the United States at 12, Copeland adds that it is uncommon in her culture to have someone manage your money. Additionally, "I started a career in a field where my chances of survival were extremely slim because I'm a black female who is also a single mother," Copeland says. "I took a chance not on my likelihood of success but with a focus on a mission and a heart full of faith to make it happen." 
Today, Copeland has her own financial management firm under Northwestern Mutual and encourages those who might be uncertain about the future to ask themselves two key questions. "If you had the power to solve a problem in the world, what would it be? And how can you solve that same problem where you live?" Answering these questions for herself has led Copeland down a path she never imagined. "This is what fuels me every single day," she says.