Meet the Maker
An Ozarks Original with Anthony Brent
Anthony Brent creates delectable sauces and seasoning mixes to make the unique flavors of Springfield even better.
by Mary Ellen Chiles
Jul 2023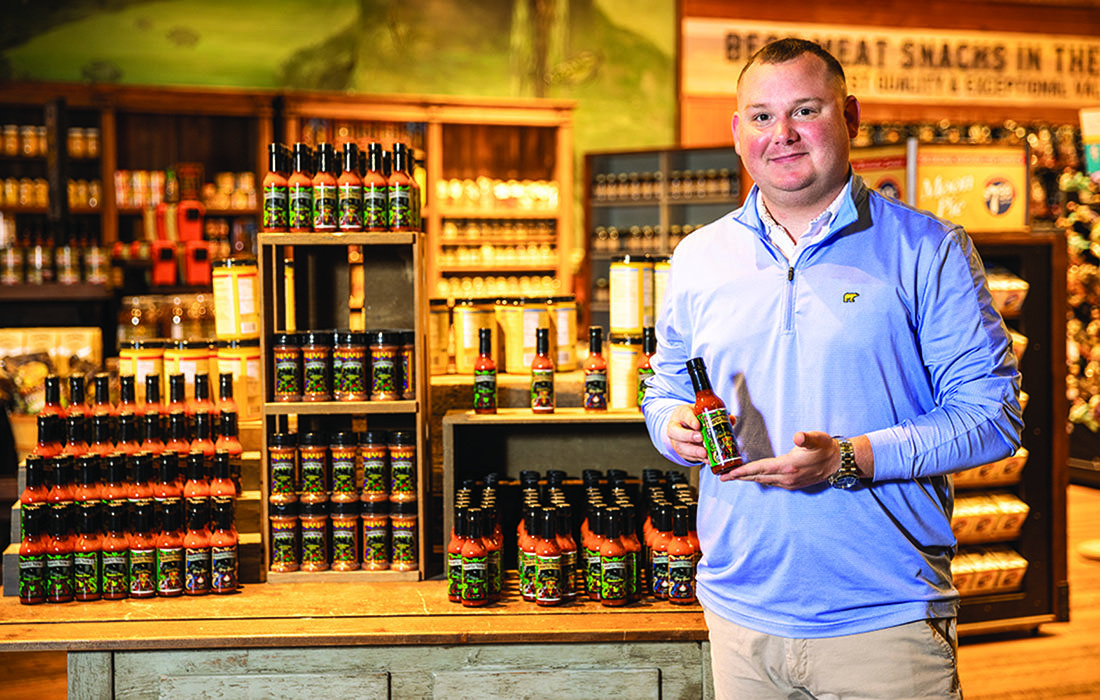 "I love Springfield," says Anthony Brent. "We don't want to take away from the food; we want to elevate it."
Brent's business, Springfield Trading Company (STC), has been on the rise ever since he sold his first bottle in June 2022 at the Farmers Market of the Ozarks.
"Our first day, we did almost $1,000 in five hours," he says. "I knew we had something."
Billy Dove of 417 Foodist shared it on social media, which got the attention of distributors. A year later STC has products in 20 retailers, with partners from Bosky's Vegan Grill to Sugarfire Smokehouse. Brent expects to have stock in 200 stores by the end of 2023—plus Bass Pro locations. It's in the original store and could be in more soon.
Brent says he will always keep a booth at Farmers Market of the Ozarks. "It will jumpstart any small business," he says. "We will always be there to support that market."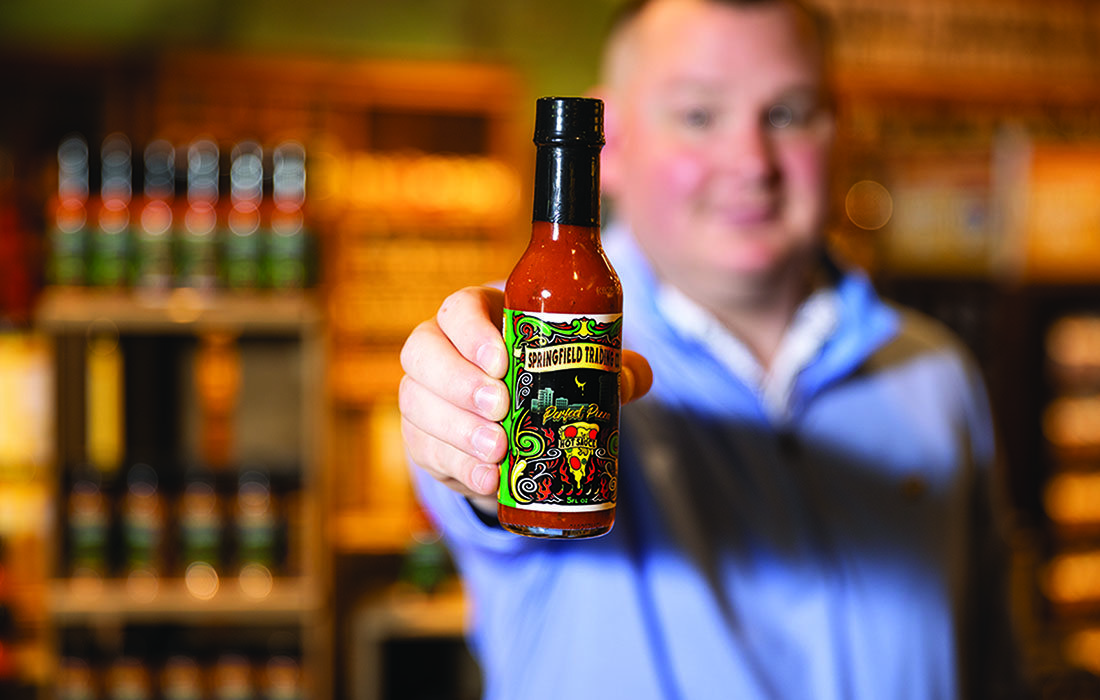 Originally from St. Louis, Brent moved to Springfield six years ago to intern with Ozarks Teen Challenge and then met his wife, Bethany, and they share a 4-year-old son, Oliver.
A quick learner, Brent dropped out of high school after a month and completed his GED two weeks later. He's always enjoyed being his own boss. "I just have always been into startups and bringing things to areas that don't have it," he says. He booked bands in St. Louis, then sold insurance. He also ran DimePup, which sold vintage hats and clothes. A trained sous chef, he got into perfecting barbecue skills in tournaments. He realized he needed to make a unique sauce, so he picked out spices at the River Market in Kansas City and experimented.
STC offers four sauces and two spice blends, and will release a BBQ sauce this summer. Brent wants his products to be as real as their Ozarks home. "We don't add any extracts or food colorings," he says. "We get real vegetables. We don't cut corners, and that's a perfect representation of Springfield—it's authentic."