Meet the Maker
Moonbeam Development Problem-Solves for Their Clients
When businesses feel lost in the mobile-first environment, technology company Moonbeam Development is ready with a guiding ray.
By Lucie Amberg
Sep 2019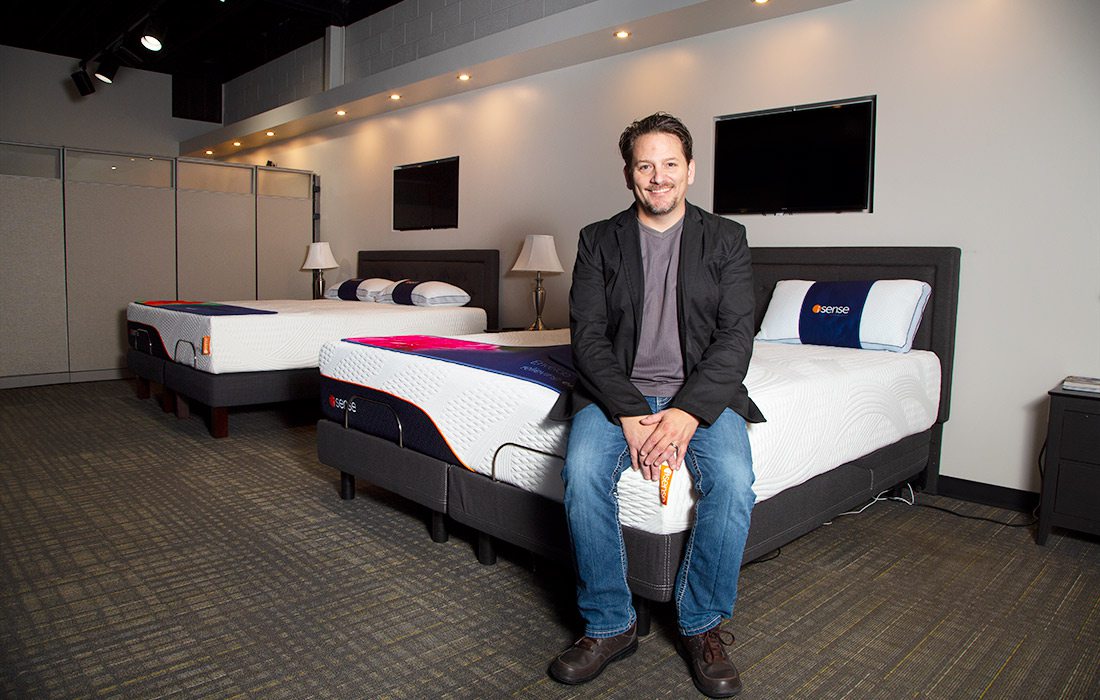 Richard Harris is a programmer at heart. As CEO and founder of mobile technology company Moonbeam Development, Harris has been immersed in the programming world since age 12. When Google and Apple opened the doors for developers to publish apps on their platform in 2009, Harris' interest piqued. That same year, he began Moonbeam with Michael Haynes and hasn't looked back since. 
Ten years later, the business consists of full-stack developers and engineers with the knowledge and experience to handle both front- and back-end coding. Their expertise lies in solving a problem for their clients, such as isense.

Moonbeam rebuilt a critical app for isense, which produces mattresses with heightened adjustability to help customers achieve better sleep. The isense app was vital to the business, but according to Paul Longman, owner of isense, the company's former app was unstable. He hired Moonbeam to rebuild the system and says the app has exceeded the company's wishes. 

"We commissioned Moonbeam to rebuild [the app with stability in mind] because the user experience is pretty critical to our brand," Longman says. "What they've created is a stunning app. We're really happy with it. They've really debugged it and made it a much stronger product." 

With the rebuilt isense app, Harris says, customers now have more seamless sleep experiences using data gathered by the app. This data is then contextualized, and customers receive action plans for better sleep. "There are some things in this app that are industry firsts," Harris says.

In addition to isense, the Moonbeam's client list includes Fantastic Caverns and SGC Foodservice.


Behind the Business: Moonbeam Development


Date Opened: 2009
Most Popular Item:
Under the Moonbeam-branded umbrella, it's the mobile app Chirp GPS, which, Harris says, was "the first mobile GPS tracking solution in the App Store. I 
developed it as a starter project to help me keep track of my kids." Moonbeam refined the app as mobile devices improved, allowing for 
better GPS capability. He says, "We have several enterprises using it now, and I'm anticipating even more growth in the next year. And the individual consumer base is almost 300,000 registered users. It keeps us really busy."
From Mind to Market: Moonbeam is capable of contributing at many different points in a project's process, so the development time varies. Harris says it typically takes between three and six months.
Maker's Choice: Harris loves his role as executive editor of Moonbeam's marketing and communications publication, App Developer Magazine. He says, "You see how the big fish in the mobile world [like developers at Apple and Facebook] are pivoting—even today, they continue to pivot."