Entrepreneur
How a Springfield Entrepreneur Went Fishing for Profit
Father of five Ralph Duda III built a multimillion dollar business in the recreational fishing industry from a toy.
By Rae Swan Snobl
Sep 2021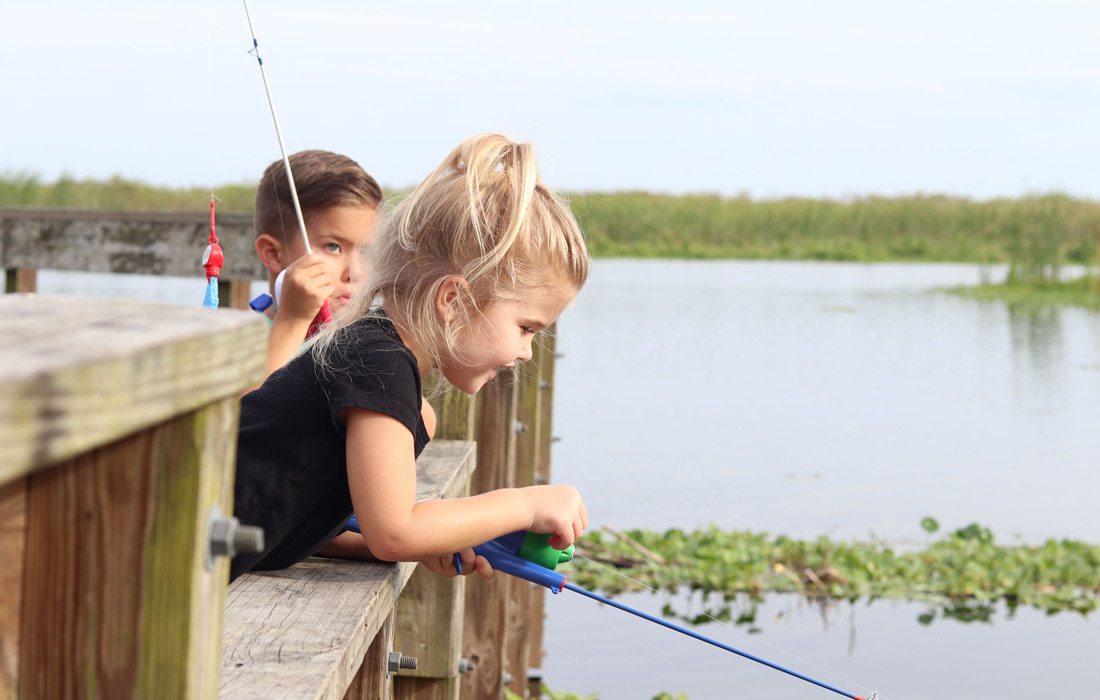 In 2012, Ralph Duda and his friend, NBA player Anthony Tolliver, wanted to break into the toy market. They started Anything's Possible Brands an invention company that developed a toy fishing rod for the bathtub. "It has a water-soluble, paper pouch fishing lure that dissolves into a colorful sponge fish," says Duda, a father of five. But a fateful call to check on copyrights led him to pro fisherman Bill Dance. "I didn't know who Bill was and was not a fisherman myself," Duda admits. After learning from Dance that the number of recreational anglers ages 6 and up is near 50 million, Duda took the product out of the tub and into the outdoors. 
Anything's Possible translated its toy design into a kids' training device. "With the Sponge Fish Training Lure, kids catch a fish every time," Duda says. From there, the company manufactured high-quality, kid-sized casters and patented a special, tangle-free rod—landing retail partnerships with Bass Pro Shops, Walmart and Toys"R"Us. "My lack of experience with fishing was actually an advantage," Duda says. "It forced me to research and focus on value and quality." The company grew, acquiring warehouse space off North Glenstone Avenue in Springfield and adding products for adults, including its best-seller, the pocket combo. It's a stowable, tangle-free rod and reel that retracts for easy travel. 
There were some initial struggles navigating the Chinese manufacturing market and staying solvent to meet demand, but with the addition of Tolliver's teammate, Brad Miller, and Chicago-based private equity group Promus Holdings as partners, the company has grown to manage three brands: Kid Casters, Profishiency and Perfection Lures. 
It now has hundreds of products in more than 25 retail stores nationwide. "Our company name is a daily reminder that anything is possible through faith, prayer and hard work," Duda says. Anything's Possible grossed $16 million in 2020 and is on track to double that this year. It also just hired a new CEO, John Wise, from a competitor, Pure Fishing. "I fish with my kids all the time now," Duda says. "We give families a reason to get off their devices and get outdoors."