Entrepreneur
High School Students Get a GO CAPS Head Start
High school students Taylor Flores and Brendan Reeves leave GO CAPS with their business license in hand.
By Jenna deJong
Jul 2019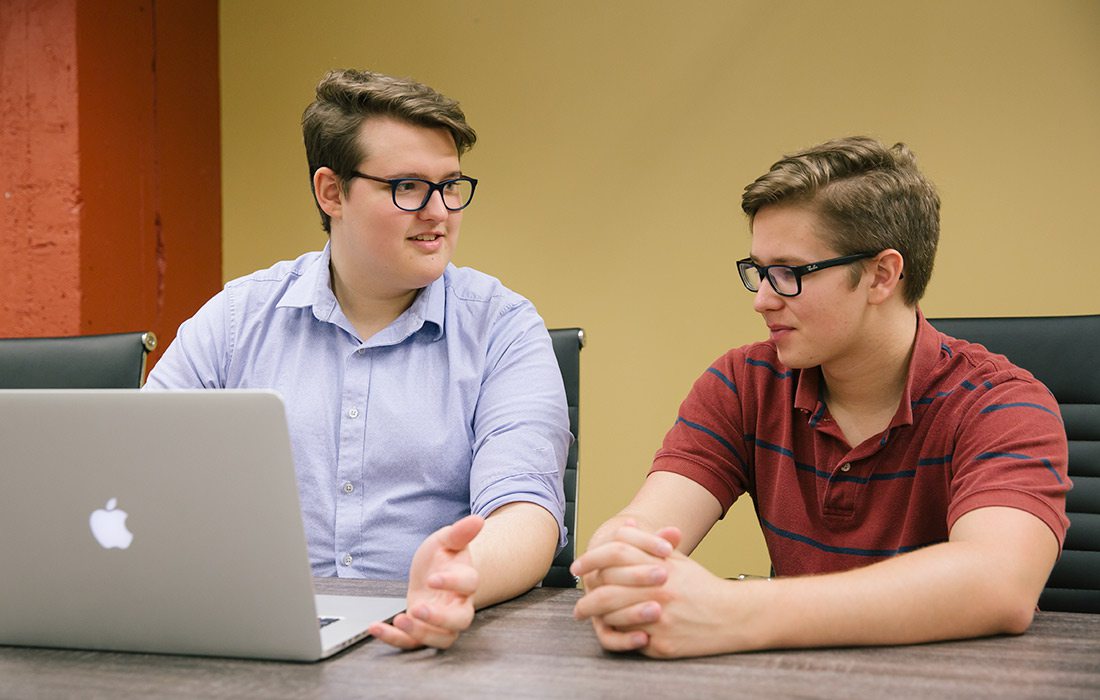 In the four years that the Greater Ozarks Centers for Advanced Professional Studies (GO CAPS) has introduced high school students to high-demand industries within southwest Missouri, no student has ever ended the program with a business license in hand. Until now.

In 2018, Taylor Flores was a senior at Ozark High School, and he fostered an interest in information technology and software development through electives. He decided to take his inkling further by participating in GO CAPS, specifically through the IT and software solutions strand. When high school students participate in GO CAPS, they job shadow, listen to guest speakers and tackle a real-world problem for a local business. The goal of the program is to link education to workforce development, and the experience did just that when Flores and then-home-schooled-senior Brenden Reeves created an app for Big Cedar Lodge.
Big Cedar Lodge came to GO CAPS with a problem it hoped students could solve. The company has an on-site transportation system, and it wanted to create an app allowing guests to submit a request that would alert the drivers in real time. Flores and Reeves began working on the project and wanted to retain the rights to the app and its platform after the project was completed. Flores says everyone agreed the opportunity was a can't-miss for the two high schoolers.
Now GO CAPS alumni, Flores and Reeves operate Reddwhal, a software company that retains the rights of the Big Cedar Lodge transportation app. Through Reddwhal, Flores and Reeves can work with other clients. As Reddwhal grows, Flores attends Missouri State University and Reeves works at the Marlin Network.
As companies close the workforce gap around southwest Missouri, Flores suggests they partner with GO CAPS. "It allows good relationships to build between business and upcoming students," Flores says. "Forming relationships is one of the main drives of what makes GO CAPS so great."