Culture
Bigfish Screenprinting's Thoughtful Threads
Days after the 2011 Joplin tornado, Bigfish Screenprinting started a fundraiser that changed the company for good.
By Adrienne Donica | Photos courtesy Bigfish Screenprinting
Sep 2016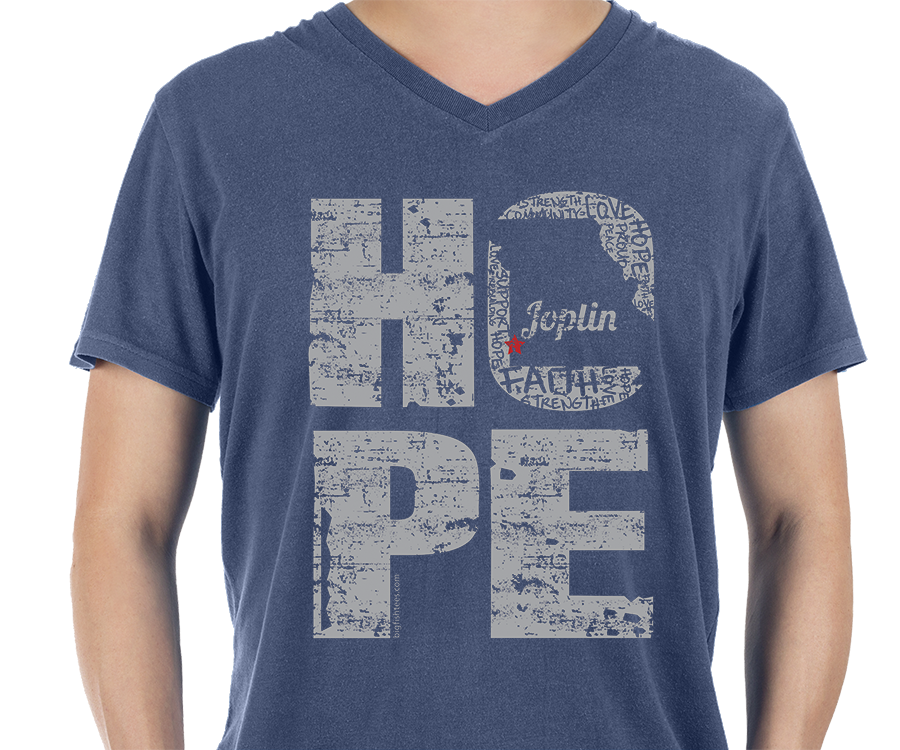 After a catastrophic tornado ripped through Joplin on a Sunday night in May 2011, 417-landers, including the small team at Bigfish Screenprinting LLC, rushed in to help pick up the pieces. The team knew they wanted to help but initially didn't know how. "People always say, 'I'm one person, what can I do?' Well, we were thinking that same thing," says owner Vicki Simpson. "We're a small company. I mean seriously, what can we do?"
On Tuesday, they decided to make a T-shirt that read "Hope for Joplin," thinking they would possibly sell 500 and donate the money to a church or a disaster relief fund. But thanks in part to Facebook, requests for shirts were pouring into Bigfish's inbox, and lines of customers were out the shop's door.
"Springfield always steps up to the plate, but the nation really rallied behind some little town in Missouri," Simpson says. By the end of the campaign, they had sold approximately 30,000 shirts to customers in 48 states and six countries. "It really shaped more of who we are as a company," she says. "Yeah, it's just T-shirts, but we can help people."
The fundraiser's surprise success meant the entire process was a learning experience. Other businesspeople warned Simpson against bankruptcy. Now she advises others to donate the profits, not the proceeds. By taking out the costs you incur, you'll eliminate the risk of debt.
Another concern was taxes that would have cut into the overall donation amount. Determined to find a way around that, Simpson looked into creating a nonprofit foundation. Even with the help of a lawyer, she says the application process is overwhelming but does suggest paying someone to help. 
Bigfish also had to navigate the tricky waters of nonprofit classifications. "Know what you're going after and what the ramifications will be," Simpson says. "Are you really going to be able to do what you want to do?" For example, Bigfish Foundation can only give to other organizations, causes or events that affect the broader community because of its classification, she says. 
In February 2015, the company created Your IDENTI-tees, an online fundraising platform. This model allows customers to market their efforts and determine their profit margins by setting an item's price. Some customers have raised close to $13,000 through Your IDENTI-tees, and Bigfish is able to help even more people.
But with so many requests, it can be difficult for business owners to choose a cause. "You can't say yes to everything," Simpson reminds others. "So I'd say if it touches your heart, go for it."