Strategy
3M is Sealing the Deal on Success
Springfield was an attractive pick for a 3M plant because of its location and economy, but its workforce is what has kept the local plant thriving.
By Juliana Goodwin
Sep 2016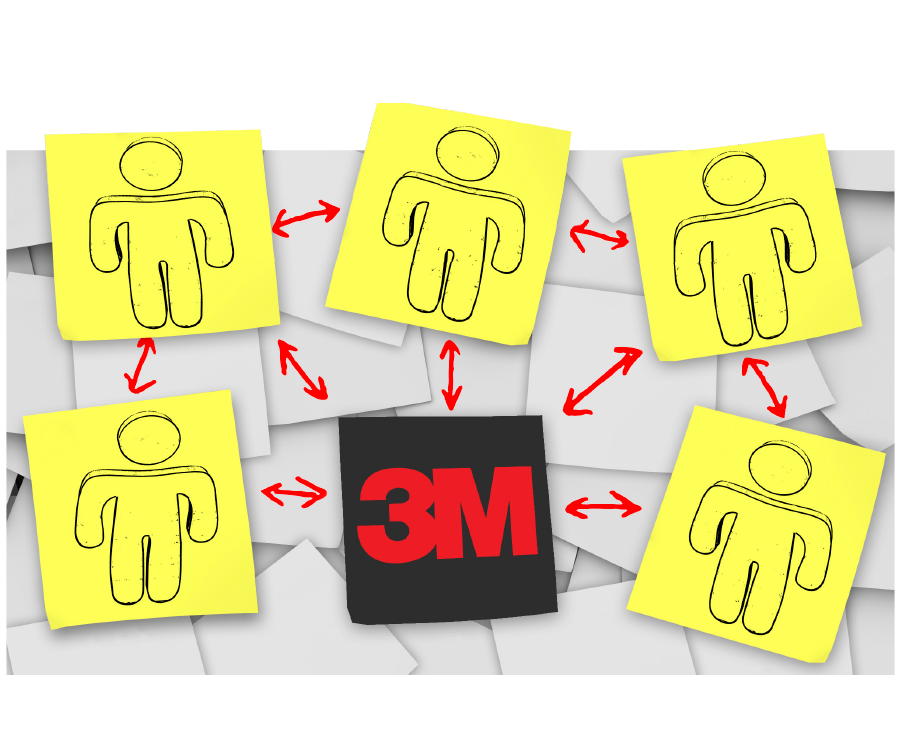 The next time you take your boat out for a spin on Table Rock Lake, use a Post-it note, or even board an airplane, there's a good chance the adhesive or sealants used in those products were produced right here in Springfield.
Since 1967, Springfield has been home to a 3M plant that manufactures adhesives, adhesive-coated films and sealants. At the time, the company was experiencing rapid growth and decided the city would be home to another plant. Now, the 350,000-square-foot Springfield factory employs more than 300 people and ranks in the top 28 of 3M's 86 U.S. factories. The plant supplies 18 divisions within 3M, and its products are used worldwide, plant manager Frederick James says.
"The people we have at the plant make Springfield successful," he says. "We have good technology, but that is only as good as the people you have working here. We have smart, hard-working people who continue to drive improvements year after year."
Today's 3M is responsible for 60,000 products and holds more than 105,000 patents. Aside from being dedicated to research and development, the company has a culture of teamwork, which is one of the keys to Springfield's success. At the plant, members of the numerous teams within each department know they have to work together to support each other. However, they also understand and execute the company's vision and strategies. 
As plant manager, James believes it is one important part of his job is to be visible, to circulate throughout the plant and to get to know employees and listen to their ideas. Employees are encouraged to generate suggestions for process improvements. Those ideas are weeded through, and best ones are implemented. "[Employees] see it and live it every day, so they are going to come up with better ways of doing things," James says.
In the 1970s a company-wide 3P program was created called Pollution Prevention Pays, which encourages and recognizes employees who come up with ideas to reduce waste. At the factory here, a record 21 3P programs were recognized in 2015. Those employee suggestions included ideas such as using recycled materials for packaging and improving cleaning methods that allow for improved yields. Together these efforts prevented thousands of pounds of waste. 
Another aspect of team building comes in the form of philanthropy. 3M offers financial support to agencies like United Way of the Ozarks, but employees also volunteer with various nonprofits. Those efforts have been employee-driven, not leadership-driven.
Springfield's attraction has been and continues to be its geographical location, strong local economy and industrious workforce. "It is a testament to the people that the Springfield factory has been here this long," James says.