Culture
Doug Pitts Tackles the Nighttime Waters
Doug Pitts of custom homebuilding company Doug Pitts Construction is shooting in the dark, quite literally.
By Claire Porter
Mar 2018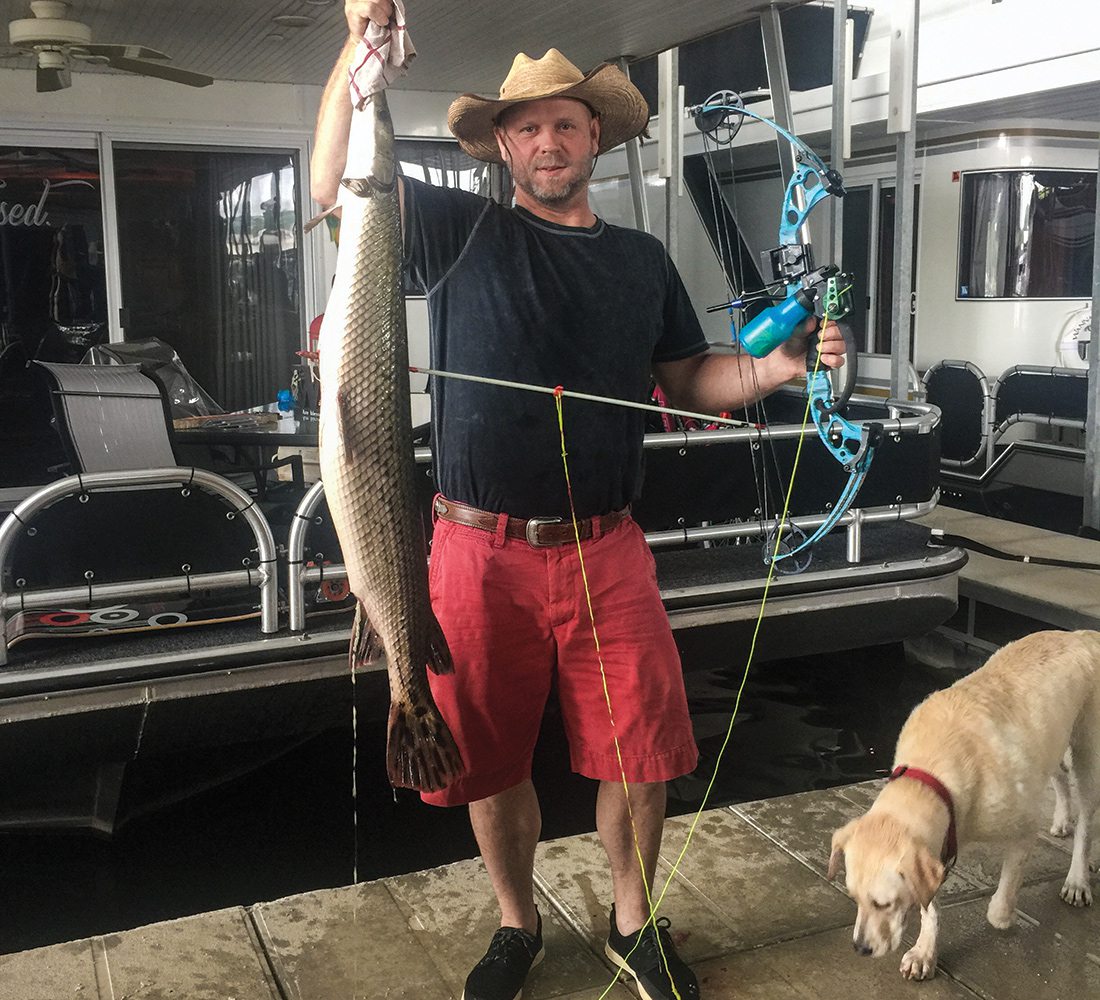 Photo courtesy of Doug Pitts
By day, Doug Pitts is owner of Doug Pitts Construction LLC. By night—and we mean literally night—he becomes bowfisherman extraordinaire. Pitts, his wife, Joy, and daughters Abby and Ashley head to Table Rock Lake for nighttime fishing using a specialized bow-and-arrow system. Pitts is an avid turkey and deer bow hunter and a fisherman, so the sport is a natural fit for him. "Bowfishing is a little bit of both," he says. "It's a perfect match." In his late-night adventures, he's caught a 54-inch Gar and a 40-pound carp.