Culture
Focused on the Details
Esterly, Schneider & Associates Inc., AIA has a long-standing presence in 417-land that has produced 70 years of architectural excellence by building relationships with its clients.
By Mike Cullinan | Photos by Debbie Franke, courtesy Esterly, Schneider & Associates, Inc. AIA
Mar 2017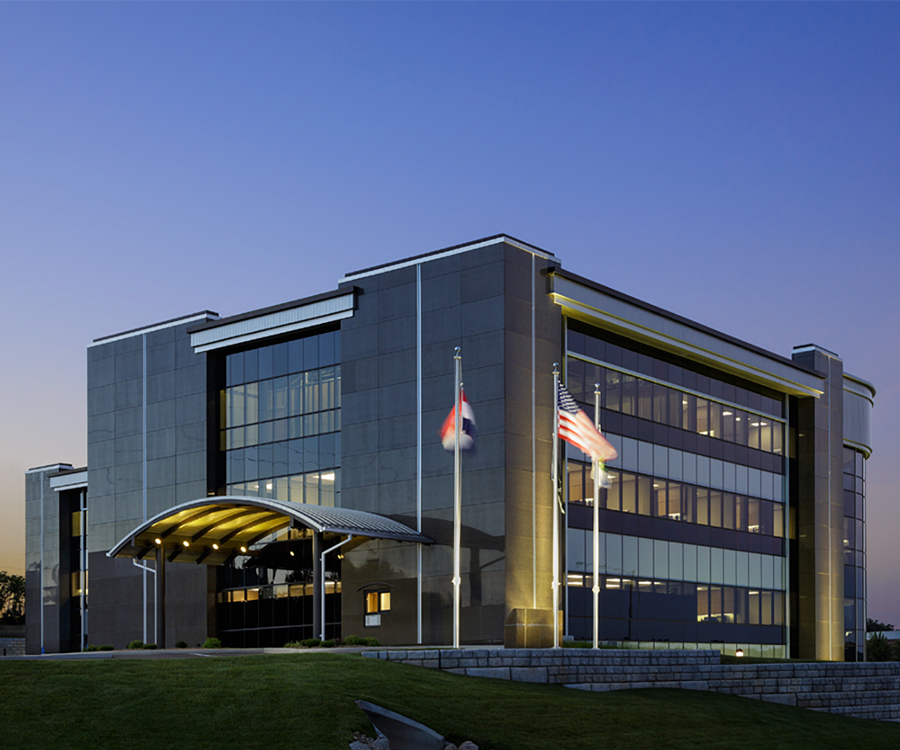 When Craig Schneider became the managing partner of Esterly, Schneider & Associates Inc. AIA in 1985, the Springfield-based architectural firm founded by A.C. Esterly already had almost four decades of experience. Founded in 1947, the firm hits a notable milestone this year with 70 years in business. While the company's values have remain consistent, the strategy of running an architecture firm has changed in the past seven decades.
As one of the longest continuously operating architectural firms in 417-land, the company has long-standing relationships with many of its clients, something Schneider takes pride in. "We believe strongly in focusing on our history and who and what have contributed to where we are today," he says. 
Schneider knows the importance of embracing the local community—a practice he recommends for any business that might find itself looking to attract work outside of its home base. "If you want to expand outward from our local area, it is important to build a firm foundation here first," Schneider says. "Those local relationships have allowed us to expand our business nationwide. Many of our new clients come from referrals of our existing clients."


Craig Schneider of Esterly, Schneider & Associates Inc., AIA
The firm is licensed in 46 states with work in nearly all of them. In fact, about 70 percent of projects are outside of Missouri now. The key element for such grow, Schneider says, is to have people pick up on your company's name. To that end, the firm hired its first marketing director about five years ago and began focusing on engaging clients on social media. The firm also has a renewed focus on strategic planning as a way to scout new markets. Although the four partners spearhead this effort, the entire staff is encouraged to contribute ideas.
Speaking of the staff, Schneider has been very intentional about who he hires and brings up to the management level. "I don't need another me," he says. "I need some new ideas to keep things moving forward." This is especially important because the architecture industry, like many others, is faced with similar projects and problems year after year.
For companies that have been around for decades like Esterly, Schneider & Associates, smooth leadership transitions are also important. "Since 2014, we've brought in three new partners," Schneider says. He urges other business owners to not wait too long when picking successors. "You have to do it early in a person's career," he says, adding that allowing enough training time is crucial to the process.
So what's next for the firm? "Hopefully, it's another 70 years after this at least."