Corporate
How Expedia Group Inc. Landed in Springfield
In the early 2000s, one of the largest players in the online travel market landed in Springfield. Today, Expedia Group Inc. is one of the largest regional employers with a workforce of nearly 1,000 people.
By Adrienne Donica
Jan 2019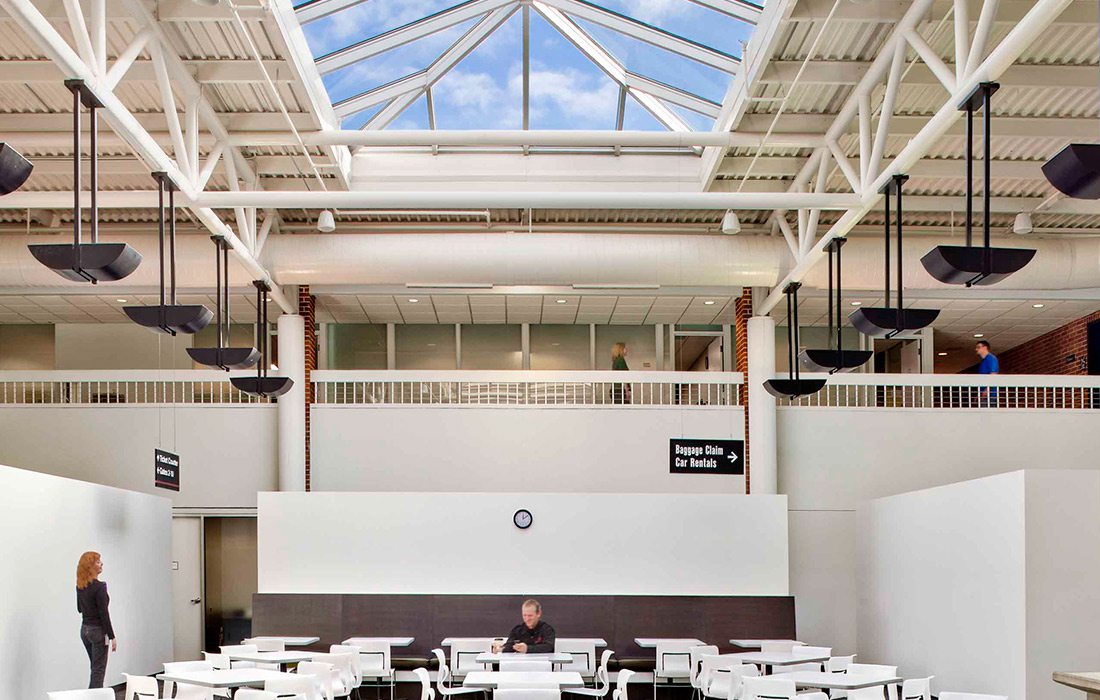 The last time you purchased a plane ticket or booked a hotel room, chances are you were hunting for a competitive price. More than likely, your search led you to peruse the deals on Orbitz, Travelocity or Hotels.com, all of which are owned by Expedia Group Inc.; after all, these are some of the biggest names in the travel industry. When you find the one, you enter your credit card information and—God forbid, you forget—immediately update your calendar with your new travel plans. Meanwhile, employees at your travel site of choice are busy ensuring your transaction is appropriately processed. And no, these people aren't halfway around the world. They're right here in Springfield.
In 2001, Expedia Group Inc. planted roots in southwest Missouri, and after years of business as usual, the Springfield office took off and has become one of the company's largest operations in the country. It all began with TravelNow.com, a Springfield startup that was founded in 1995 and was later purchased by Hotels.com before that brand was fully acquired by IAC, the same company that owned Expedia.com until the creation of Expedia Inc. in 2005.  Expedia Inc. became Expedia Group Inc. in March 2018. 
For many years, the Springfield operation ran smoothly and with little fanfare. That changed in 2010. "Prior to the 2010 expansion, we had roughly 250 employees working in a smaller office in Springfield, and the performance of those teams was excellent," Cathy Rankin wrote in an email interview with Biz 417. Rankin is director, regional HR for Expedia Group and is based in Springfield. "We determined the market could support additional growth given the strong workforce performance we already had in place, so we chose to expand," she wrote. 
But first, the company needed new digs. After months of searching, Expedia Group struck a deal with the Springfield–Branson National Airport Board to lease 59,000 square feet in the old airport terminal starting in the fall of 2010. The venue was more than fitting. (Today, the company occupies more than 100,000 square feet of the 175,000-square-foot building.) That August, before the big move had even begun, the business made another announcement, one that brought then-Governor Jay Nixon, former state Senator Gary Nodler from Joplin and other state officials to Springfield. Expedia Group planned to expand its local operations and promised 500 new jobs within one year. The company's move to triple its current workforce was helped along by a hefty incentives package from the state, which offered $5.8 million in Missouri Quality Jobs Program tax credits, $1.2 million in New Jobs Training funding and $325,000 in recruitment assistance. According to a Springfield Business Journal article about the expansion, Nodler also pointed to a change in legislation as a reason Expedia Group selected Springfield. In July 2010, Gov. Nixon signed a bill that exempted online travel companies from local hotel taxes because such businesses don't actually provide rooms.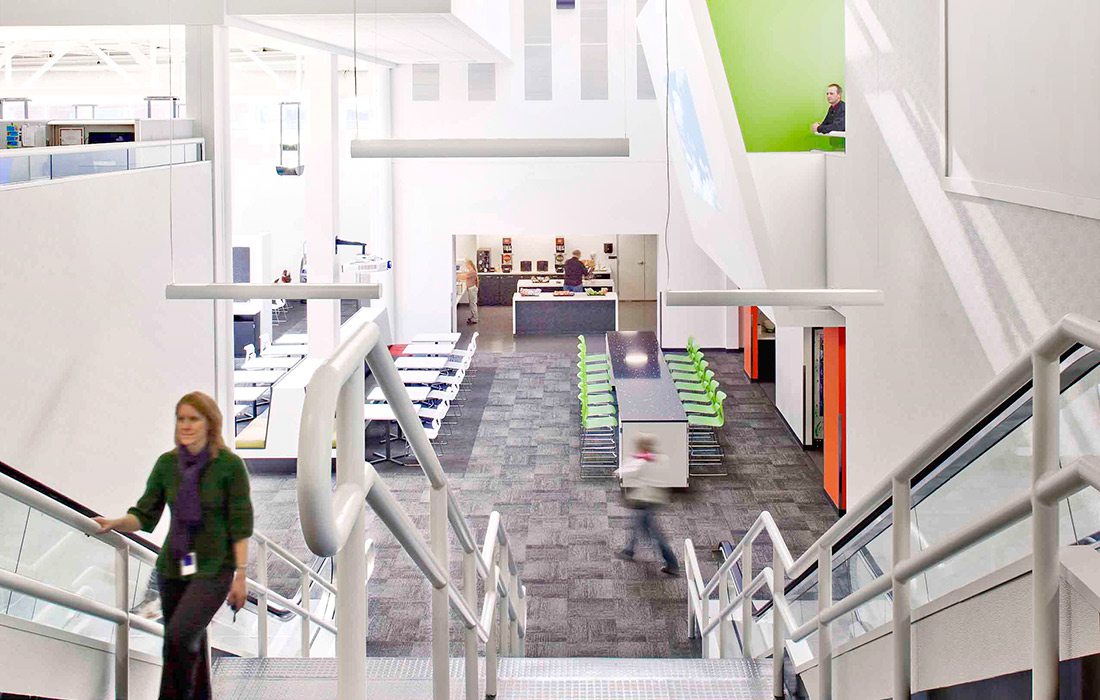 At the time of the announcement, Scott Weismiller, Expedia's vice president of service delivery and global customer operations, said the company averaged three to five applications per job opening posted. Rankin says high-quality talent is still available. "There is a very strong and stable workforce in Springfield, specifically for the types of roles we look for," she wrote. "After the addition of 500 new jobs, our qualified candidate pool was still very large, and the performance of those we had hired well exceeded our expectations. As a result, our various lines of business wanted to continue to grow these operational teams and add new job functions specifically in Springfield, well above the original 500 commitment." 
Today, nearly 1,000 people work at Expedia Group's Springfield office in customer service, financial operations, technical support and hotel support. Although that number is a drop in the bucket of the company's global workforce—more than 22,000 people are on payroll—Rankin says Springfield is one of the largest operations in the United States. Moreover, local Expedia Group employees have an impact far beyond southwest Missouri. "Many of our Springfield employees handle both domestic and global functions across multiple Expedia Group brands, including Expedia.com, Hotels.com, Travelocity, Orbitz and CheapTickets," Rankin wrote.
But regardless of the business channel or task, the constant thread through the office is commitment to excellence. "Our growth and strong performance since our original expansion in Springfield is directly attributable to our people and the ownership they take in ensuring Expedia Group's success," Rankin wrote. So what's next for the company? The sky's the limit.


Headquarters
Bellevue, Washington

Company Type
Publicly traded

Employees in Springfield
Nearly 1,000

2018 Revenue (through Q3)
$8.7 billion