Strategy
Make Overseas Business Operations Work for Your Company
Many business owners dream of taking their company overseas, but what do you do if it actually happens? David Moore, President and CEO of Paul Mueller Co., shares key tips for operating beyond U.S. soils.
By Savannah Waszczuk
Jan 2018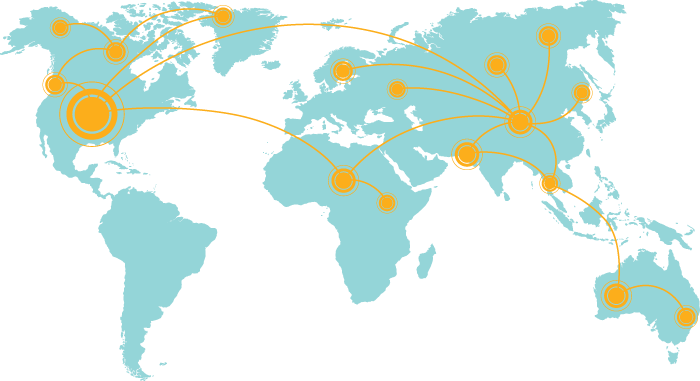 If you've led a growing company before, you know that expanding a business outside of city limits comes with all new rules and regulations. The list grows as you expand to more cities, and if you cross state lines, you'll be greeted with even more challenges. But what if you think bigger? What do you do if you want to expand your business internationally? 
To answer this question, we turned to Paul Mueller Co., one of Springfield's widest-reaching companies whose products are used in more than 100 countries. But it's not just the items developed by Paul Mueller Co. that are making the journey overseas. Although the company is headquartered and has manufacturing in Springfield, it also has a manufacturing facility in Iowa and three additional facilities—a sales facility, a service and refurbishing facility and a manufacturing facility—in The Netherlands. "In the 1950s, we started making milk coolers," says President and CEO David Moore. "That has been one of our most successful, longest-running products, and it's the product that led us to most of our international activities." 
"You have to have people who you trust in and also people who you can trust on their own."
— David Moore, President and CEO of Paul Mueller Co.
Moore joined Paul Mueller Co. in 2002, but the overseas partnerships started decades before when the company started a joint manufacturing venture with a Dutch company in 1968. These long-distance connections have expanded in recent years, and Moore credits this all to relationships. "I think the main thing about having operations that far away from home is having the right people and having the right relationships with them," Moore says. "You have to have people who you trust in and also people who you can trust on their own. You need to trust that they have energy to manage and improve the business." 
To build such relationships, you're going to have to hop on a plane. "It does involve a lot of travel," Moore says. He visits his overseas partners every quarter, and those partners also come to Springfield. "Time zones are another thing to think about," he says. "It becomes common that certain types of conversations are always done during business days for one person and after dinner for the other." 
One other thing to consider, Moore says, is the partnerships between the companies in a wide context. "Think about the different aspects of sales and operations," he says. "You're not only forming relationships yourself, you're helping other employees form relationships on a variety of levels."
To further build these relationships, the Paul Mueller Co. implemented a program called The Switch. "Last year, eight colleagues from the Netherlands came to Springfield to shadow their counterparts here in the U.S. facilities for a week," says Paul Mueller Co.'s Senior Marketing Strategist Christine Daues. "We hope to have a group from the U.S. do the same thing in the Netherlands soon. It offers us a broader understanding of what our colleagues do on a daily basis and how various aspects of the same job can differ country to country."