Culture
How Alamo Drafthouse Developed its Charity on Tap Program
Started in Springfield, Alamo Drafthouse Cinema's Charity on Tap initiative promotes local beers and supports area nonprofit organizations, and it's going national.
By Adrienne Donica
Jan 2018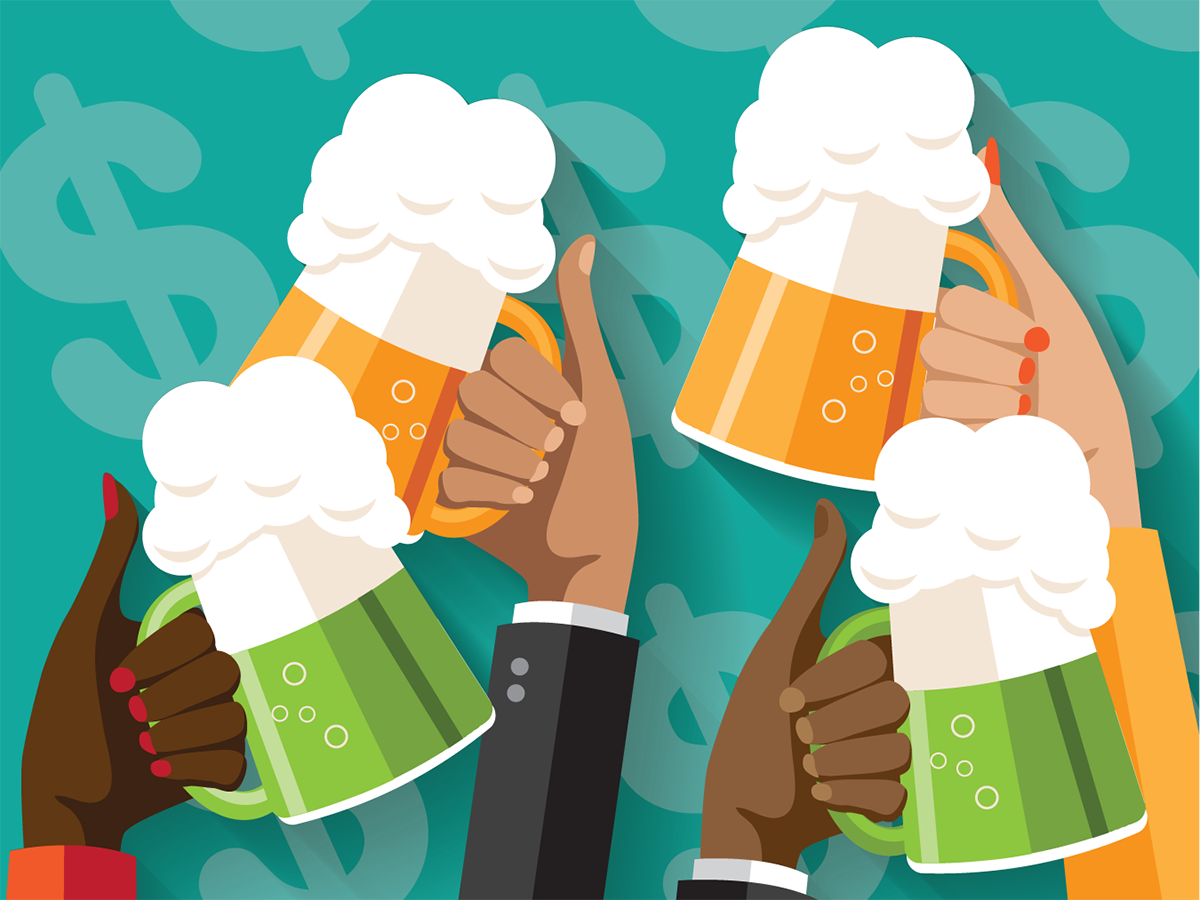 At Alamo Drafthouse Cinema, giving back is as easy as buying a beer. The newcomer to Springfield's movie theater scene has captured many fans (and their stomachs) since opening in July 2017. A month later, Alamo introduced a philanthropic initiative: Charity on Tap. "We thought, 'How can we give back to the community, and how can we share amongst groups rather than one group either for a year or for a long time?'" Co-owner and Managing Partner John Martin says. For a brand that prides itself on sourcing local goods and boasts one of the largest draft beer selections in Springfield at its full-service restaurant and bar, The Backlot, the answer was obvious. 
"Every three months, we'll choose a different charity, and we'll pick a beer," Martin says. Each time a customer orders that particular brew—marked by a custom tap labeled "Charity on Tap"—$1 is donated to the featured charity. The rotating model developed from a desire to not focus on just one cause. "There's so much good going on in different pockets and different areas that we want to help out every pocket, every group," he says.
Developing the program took about six months, Martin says. Once the internal team landed on a concept they liked, they talked with local breweries and area nonprofits to make sure they would participate. Additionally, they needed time to develop a logo and other marketing materials and draw up paperwork. To determine which brews will be featured, Alamo picks a beer and suggests it to the brewery. As for the causes Alamo approaches, Martin says they evaluate each charity on a case-by-case basis. "There has to be a meeting of the minds and a marriage of the two," Martin adds.
Perhaps best of all, 417-land can add another export to its list: The cinema chain liked Charity on Tap so much, it's in the process of rolling it out to its other 29 locations. The goal is to get the program running in each location by the end of 2018. And as for Martin's tips for other businesses considering philanthropic ventures, Martin's advice is simple: "Please do it. Work with a charity that you're passionate about. And if you're passionate about a number of charities, please give to all."
Philanthropic Profile
5
Months program has been active
29
Number of number of Alamo Drafthouse Cinemas across the country
6
Months it took to develop the program (approximately)