Startups
MedPak is Redefining Pharmacy
The Integrity Pharmacy is reinventing how we take medicine.
By Jennifer Adamson | Photo by Brandon Alms
Jan 2016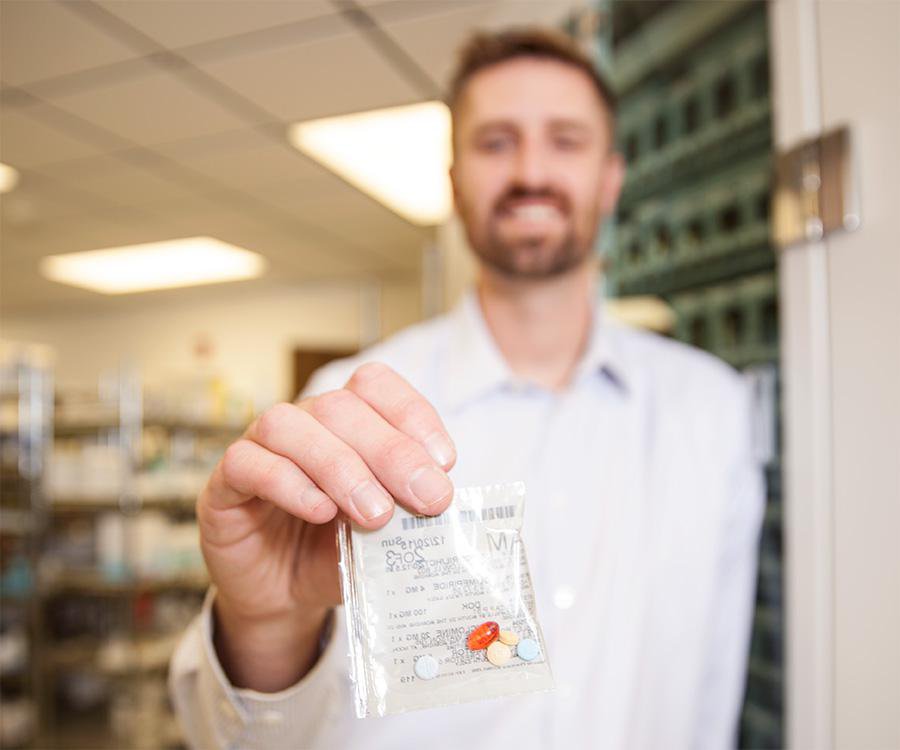 The Problem
When Joshua Jones, president of Integrity Pharmacy, heard of elderly patients at Integrity Home Care being admitted to the hospital because of errors they made in taking their medications or not taking them at all, he was determined to find a remedy. "We knew there was a better way outside of bottles," he says. "We just didn't know what it was."


The Big Idea
Integrity Pharmacy started as a partnership with Integrity Home Care to assist clients with personalized medication management. Jones's initiative began with researching packaging alternatives that would eliminate the strain of opening bottles and making frequent trips to other pharmacies for refills. "Don't be afraid to take the risk of something that's never been done before," he says. "It might be something that changes the game." That risk came in the form of MedPak, a box that dispenses daily doses of presorted medications in perforated packages marked with the date and hour they should be taken. The box is also labeled with the name and image of each pill, intake instructions and side effects. 


The Learning Curve
In bringing MedPak to market, the logistical challenges were twofold: how to organize so many prescriptions (with each patient averaging 12 medications a day) and how to promptly deliver to thousands of patients across Missouri and part of Kansas. Other issues were figuring out how to fill packs quickly and start someone on MedPak without skipping dosages, since medications tend to run out at separate times.  


The Strategy
The first step to synchronization was to convert patient records to trackable form, so Integrity Pharmacy developed a computer program that aggregates data, gives a big-picture look at medication regimens and guides collaboration with doctors. Integrity Pharmacy also created a production schedule that begins five days ahead of shipment with on-site robots sorting and packaging pills, and ends with home delivery three days before a new box is needed. "What we are doing at Integrity Pharmacy is redefining pharmacy and the idea of what the service aspects of a pharmacy should be," Jones says.