Culture
How 2balance is Balancing Work and Family
In today's fast-paced economy, juggling a job and a family can be challenging. Learn how business owner Sheri Hawkins is incorporating children into her company's culture and redefining what it means to be a working mom.
By Jennifer Adamson | Photo By Kevin O'Riley
Jan 2016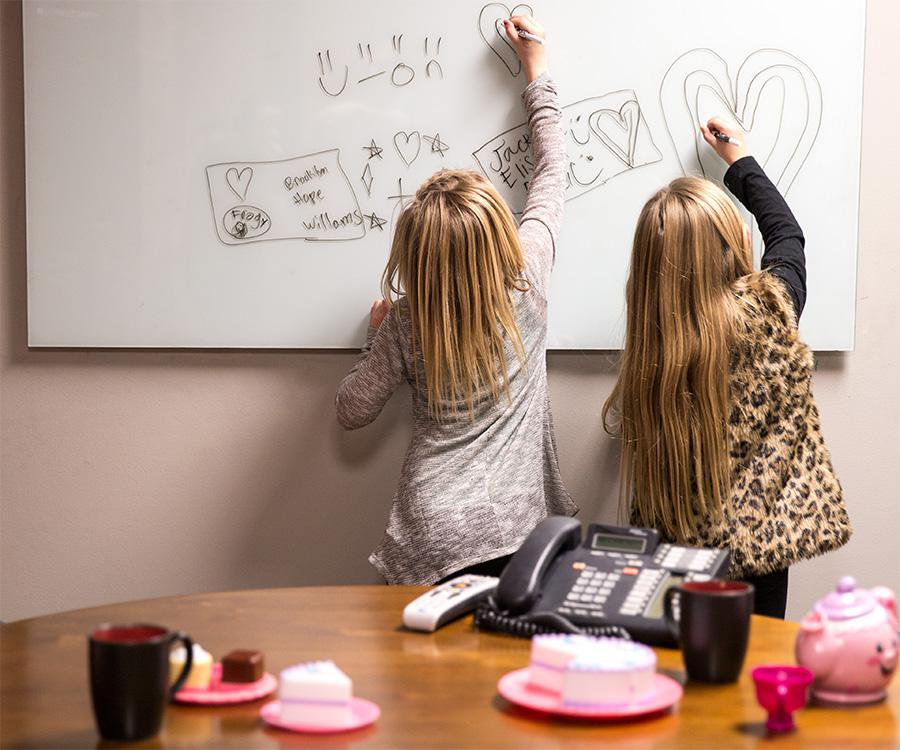 As a working mom, Sheri Hawkins remembers sitting at her desk more than her daughter's side, afraid she'd lose her job if she left to take care of her little girl, who suffered from chronic ear infections. She also remembers the call she got when she left work anyway to go see her father in the hospital after he had a heart attack.
"They asked if I'd be back for a meeting that day," she says. "That's when I knew I needed to do something." By something, she meant revolutionize the working world for women, especially those with children. "There came a time when I saw a lot of smart women leaving the workforce because they had to make a choice between family and career."
Hawkins envisioned a company whose culture is based on interdependent autonomy, where employees can come and go as they please as long as they don't fall behind in their job duties. Essentially, she wanted women to find professional fulfillment and not feel guilty for leaving the office when their families needed them.
Drawing upon her own background in communications, Hawkins opened 2balance, a human resources and public relations consulting company in Springfield. The name reflects the company's mission to bring balance to employees' lives, starting with a modified work schedule that freely gives vacation and sick days and revolves around putting family first.
At 2balance, start time is 9 a.m., so moms can take their kids to school, and they're welcome to leave in time to pick them up. When their kids don't have school, the office becomes a makeshift day care. "I feel like society's changed, and there's something about knowing your family's with you, and we're all family to these kids," Hawkins says.
The importance of family in the 2balance culture has prompted pivoting elsewhere in the company, as Hawkins embraces the idea of 417-land being an extended family of sorts. This is why she encourages her staff to volunteer and doesn't mind when they use work time to do so. "If this is a community we're going to live in, we want to help craft it into the community we do want to live in," Hawkins says. 2balance also collectively supports some local nonprofits, namely Harmony House, which prospered from 2balance's branding expertise and its involvement in a physical overhaul of the facility.
As a result of putting others first, Hawkins has reaped the unexpected benefit of her team becoming closer, a camaraderie she nurtures by brushing off official titles and seeking the input of her staff on a regular basis. 
Though 2balance was established a decade ago, the company remains hyper-focused on the extra obligations facing working women and strives to equip them with the tools they need to be successful, whether sitting in a desk chair making important calls or in a rocking chair lulling their newborns to sleep. Hawkins hopes her cultural philosophy will inspire other business owners, female and male, who are considering implementing similar policies. After all, it's not always women who struggle to find balance. Case in point: Hawkins has hired her husband, a grandfather of five. And he's welcome to bring his grandkids to work, too.