Offices
Take a Peek Inside the Office of Inner Images Photography
In designing an office for Kyndal Hawkins of Inner Images Photography, Charity Evans of Refine Studios set out to create a lived-in space that would feel comfortable and welcoming for Hawkins and her clients alike.
By Evan Greenberg
Mar 2019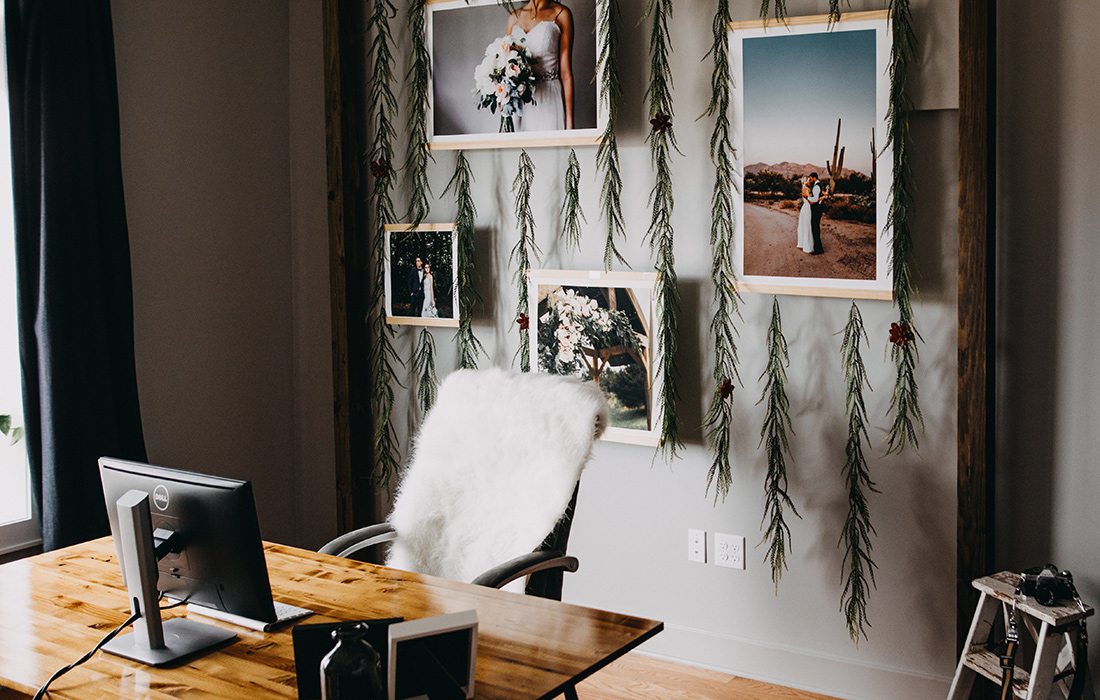 Designer Charity Evans of Refine Studios wanted to create space on the walls of Kyndal Hawkins' office at Inner Images Photography wanted to create space on the walls of Kyndal Hawkins' office at Inner Images Photography to show off the photographer's work. This way, when clients or potential clients visit, they can see her talent as soon as they walk in the door. "In the backdrop, those were all her photos that she's taken," Evans says.
A big emphasis for Evans was maximizing space. Hawkins employs interns, and they obviously need a place to work. These high-top chairs provided a solution—by adding this area, Evans says she was able to create a space for the interns to work and not have to sit at Hawkins' desk with her.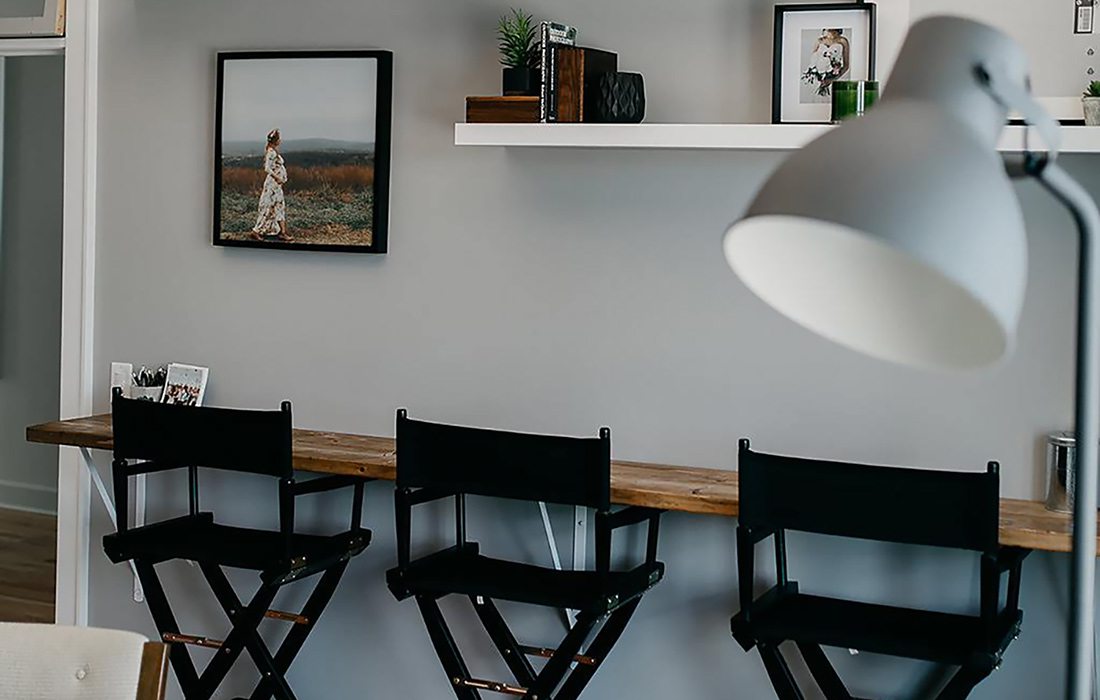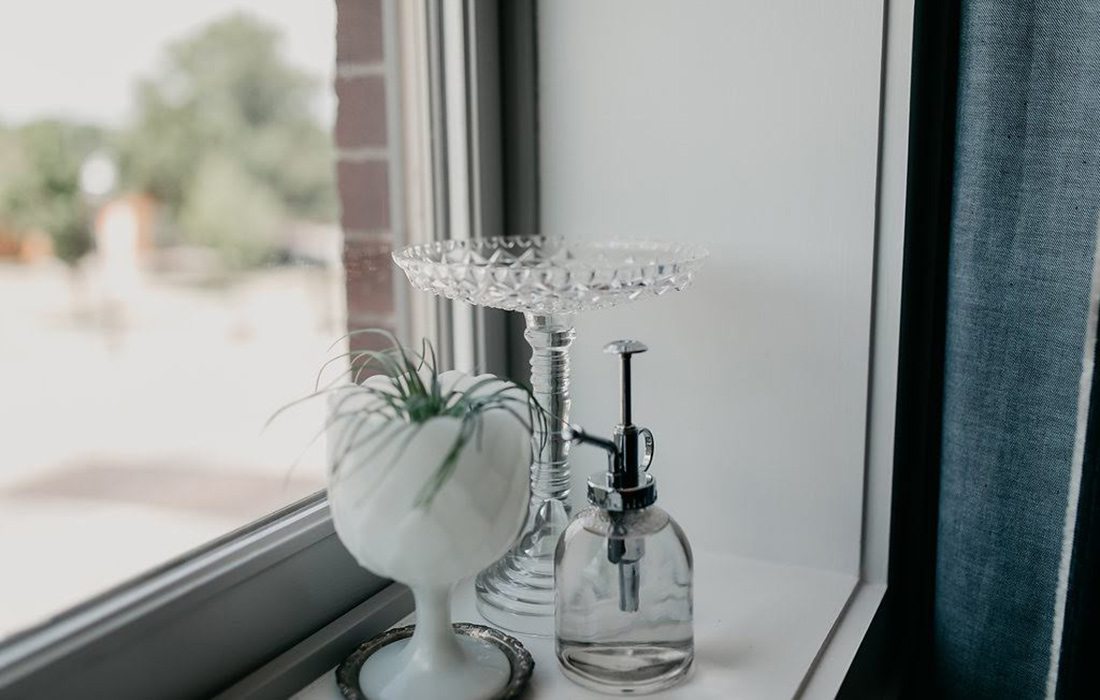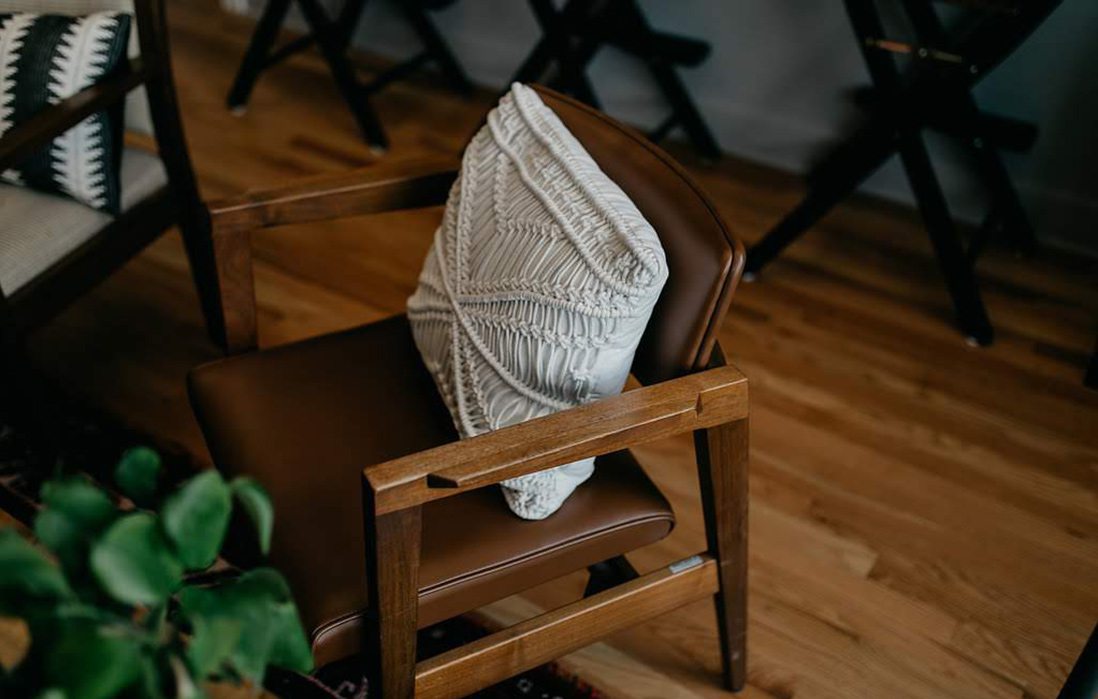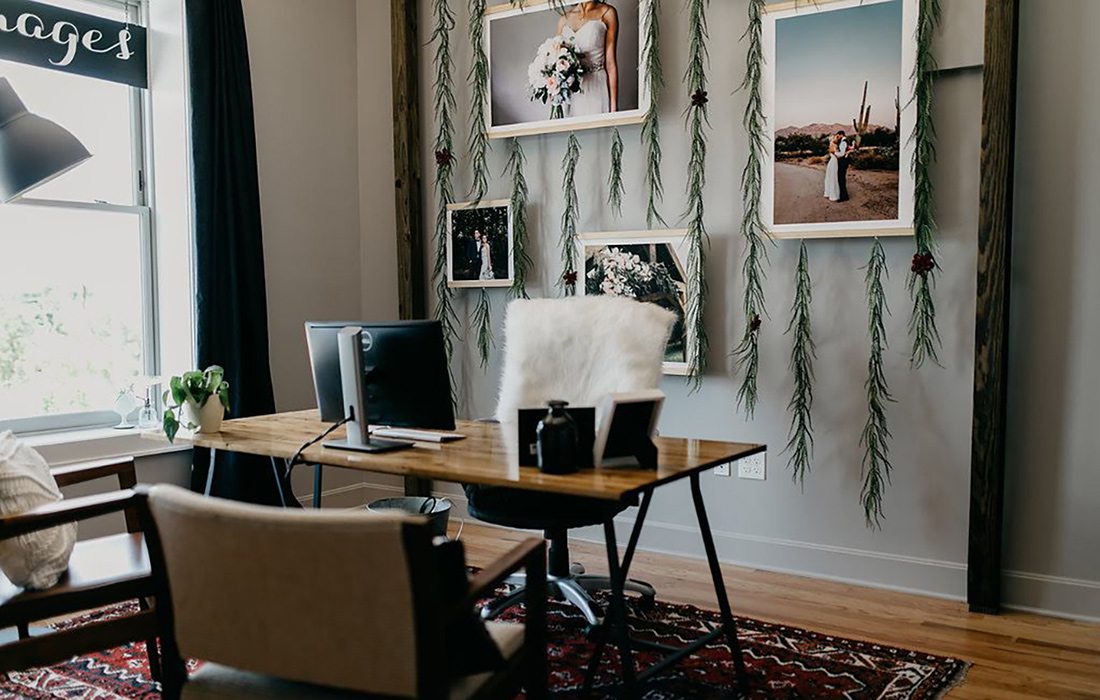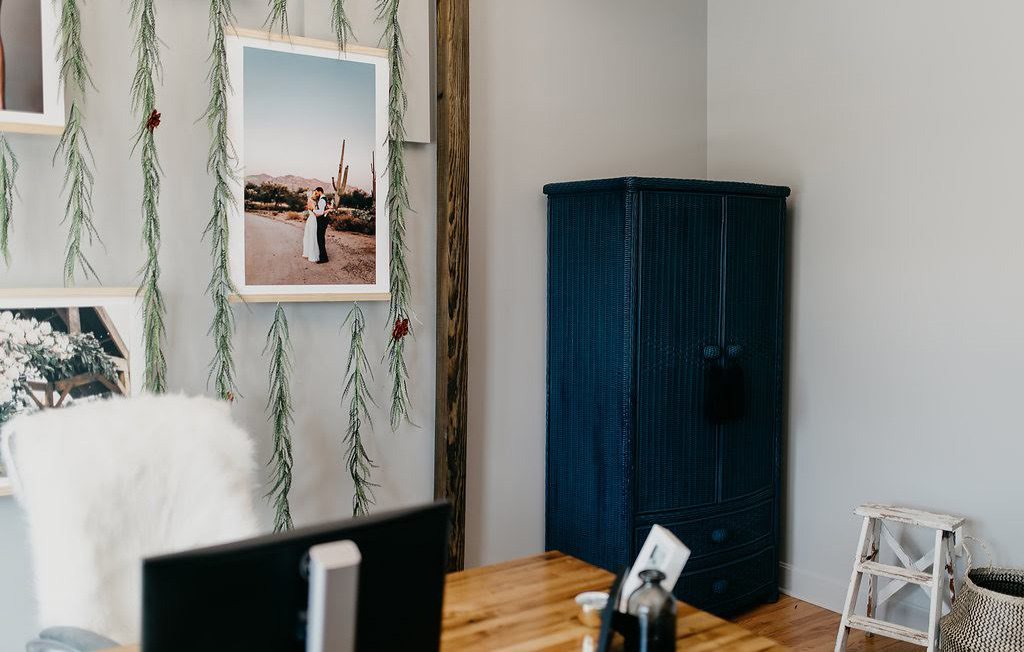 This was Hawkins' first office, and she wanted it to be somewhere she would feel at home. It is a place she spends a lot of her time in, so making deliberate decisions about what goes where is important. "When you're in a space for a long time, it really matters what you're surrounded by and what you're looking at all day long," Evans says.

Being able to tell a story behind the things in an office can be a good icebreaker for clients. The two chairs they sit in have such a story. Evans used to have her own retail store, and she discovered these chairs at antique stores.

Hawkins gets a lot of comments on a desk her parents built for her for $30. "I have literally been asked about that desk hundreds of times," Hawkins says. She found a thrift store desk that wasn't in the best condition, but she liked the specs, so her parents designed this similar one. "I had always dreamed of having a huge, massive desk where I could have a ton of people around it and have lots of room to spread out," Hawkins says.
Hawkins likes how Evans challenged her conventions. Hawkins prefers black and white, so she initially didn't care for a color flourish in the form of a blue cabinet. But it's now become one of her favorite parts of the room. "[Evans] totally challenged me to think outside of my box," Hawkins says.