Leadership
Marco Denis Talks Plaza Towers One Year Later
In 2021, Marco Denis set his sights up—way up—with a $20 million Plaza Towers renovation. One year later, he discusses progress, obstacles, optimism and the future.
By Jennifer Johnmeyer
Mar 2022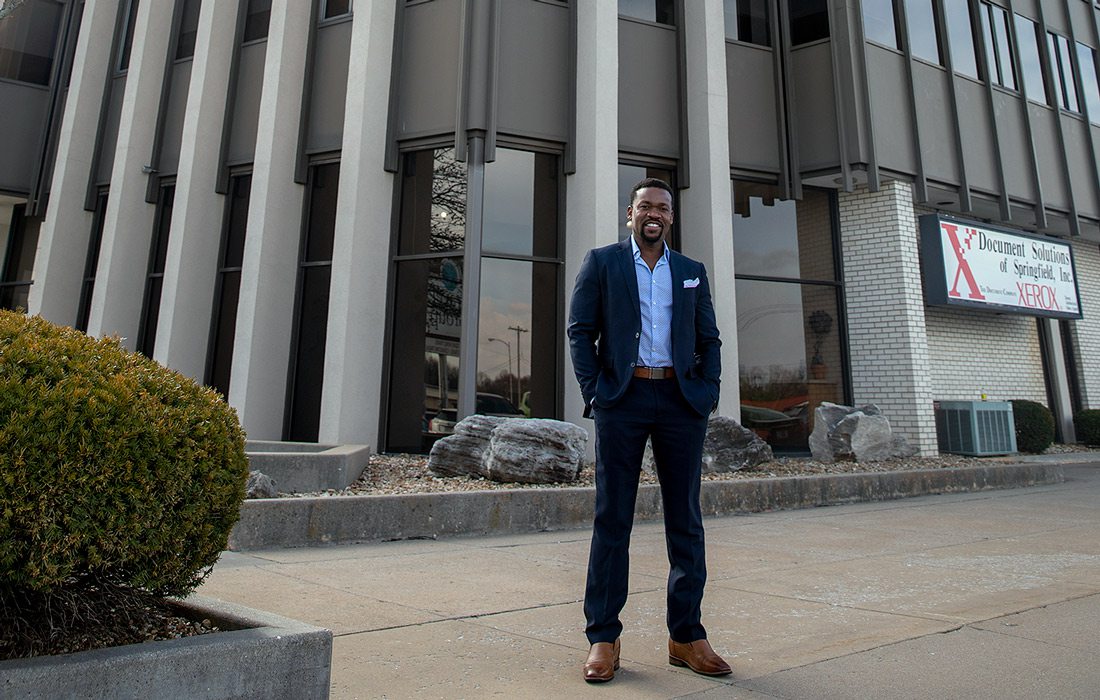 Last year, the announcement of Marco Denis's investment in a multimillion-dollar Plaza Towers remodel created excitement and more than a little curiosity. Since opening in 1969, the iconic structure had come to define Sunshine and Glenstone's high-traffic intersection. A re-imagining of the 10-story building seemed, well, a tall order. 
Now, just over a year later, Denis has been met with his share of setbacks and triumphs. After an initial, six-month-long architectural design process, ongoing supply chain issues and material shortages created unexpected delays, Denis has remained optimistic despite the inevitable drawbacks.
While each floor and every restroom has been updated with a sleek, gray-and-white look, most of the building's layout has been preserved. As a result, the building now has upscale updates to both its exterior and interior but maintains the familiarity of the original structure.
"We've worked to keep it iconic, but also make it a place that people want to be," Denis says. 
Two additions have been carefully incorporated to bring new concepts to the building. A high-end restaurant will be located on the ground level, and there will be a new event and convention center on the third floor, featuring spacious rooftop seating. An elevator will connect the two spaces to facilitate catering. Denis envisions the restaurant as versatile but social, designed for everything from business lunches to family dinners. 
As the remodeling phase draws to a close, one aspect stands out. Denis says: "The most rewarding part has been our tenants' reaction to the much-needed update and the huge difference in the appearance of each floor compared to before."