Offices
From the Desk of Dr. Tyrone Bledsoe
Dr. Tyrone Bledsoe is the founder of SAAB, formerly known as the Student African American Brotherhood, headquartered in downtown Springfield. Here's a show and tell of a few of his favorite things.
By Tessa Cooper
May 2022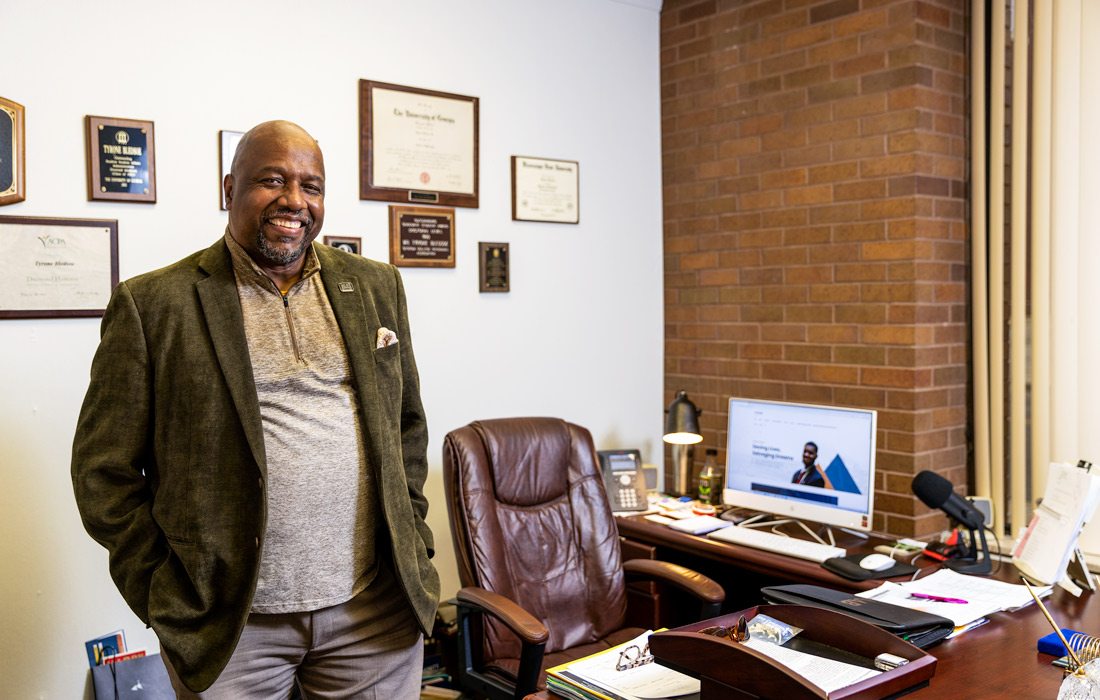 Pep Talks
Bledsoe uses this microphone to record his bi-weekly podcast Simply Doc, which he is releasing to the public in the coming months. The inspirational Sunday morning podcast involves current students and alums of SAAB.
A Key Keepsake
John Gardner, the founder of The Freshman Year Experience, gave Bledsoe this key as a symbolic gift when he spoke at a gathering Bledsoe hosted as vice president of student affairs at the University of Toledo that involved SAAB students. Many colleges and universities across America use Gardner's methods to ensure success for first-year students. On an exciting sidenote, Bledsoe is set to receive a key to his hometown, Grenada, Mississippi.
Globe Trotting
Bledsoe has traveled to 41 states, as well as Oxford, England, to speak and host conferences on behalf of SAAB. He loves snagging souvenirs to display in his office.
Scout's Honor
Bledsoe received every merit badge required before age 18 to earn the Distinguished Eagle Scout Award. However, he didn't pursue the feat for his own recognition. "What really inspired me to get this award was my scoutmaster," he says. "My scoutmaster served our troop for almost 30 years, and he never had an Eagle Scout to his credit. Every year we'd go to our district's summer camp during the summer, and all these other scoutmasters would boast and brag on their Eagle Scouts, and I noticed he never had an Eagle. So I set a goal to be his first Eagle." Bledsoe even gave a eulogy at his scoutmaster's funeral.