Offices
Boyd Elementary Gets a Second Life
For 110 years, Springfield elementary students filled the halls of the former Boyd Elementary.
By Tessa Cooper
Mar 2023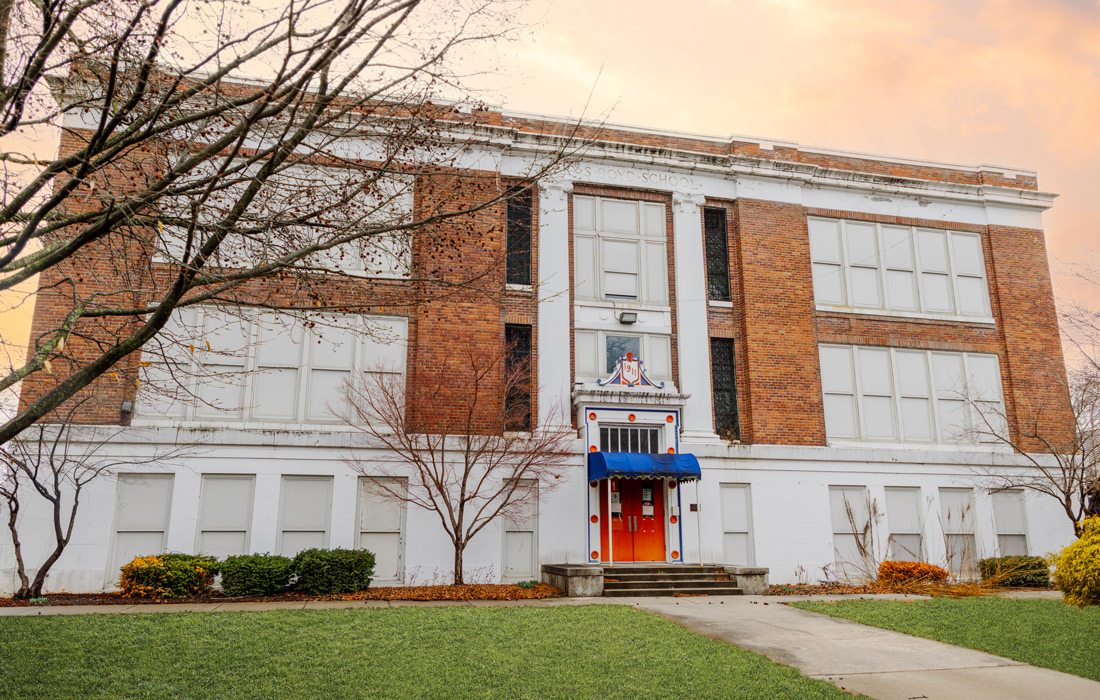 The Boyd Elementary School building is a cornerstone of Springfield's Midtown National Register District, the city's largest remaining concentration of historic residential architecture, according to the Missouri Alliance for Historic Preservation. When Springfield Public Schools moved Boyd's operations in 2021, nearby neighbors eagerly waited to learn about the future of the circa-1911 building.
As of November, it's in the hands of Boyd School Redevelopment Corporation, which is managed by Matt Blevins, a real estate developer with a penchant for old buildings.
"I've always been very impressed with older buildings that have held up really well," Blevins says. "Fortunately, this building specifically is in pretty good condition for being over 100 years old, especially with it being an elementary school that once had kids running through the halls."
Blevins wants to save the 24,000-square-foot building. He's working with Springfield-based architecture firm Arkifex Studios to preserve the building's original façade and convert the interior into approximately 16 market-rate apartments. He plans on reserving 3,000 of the building's square feet in the old library for commercial usage that will serve neighbors, Drury students and nearby professionals. The old school kitchen offers possibilities for commercial use as well.
The project requires rezoning. Blevins hopes to receive planned development zoning, which is often valued by neighborhood groups for its emphasis on transparency. "Our plan is to make sure that we're conscious about the use type to make sure we rezone in a way that allows the building to be used for a purpose that matches the neighborhood... and for community-based social spaces," he says.