Small Businesses
The Future of Blackwell's Fine Men's Clothiers
New owners of Blackwell's Fine Men's Clothiers, Jeff and Lindsay Seifried, plan for the future of men's apparel needs.
By Jo Jolliff
Mar 2023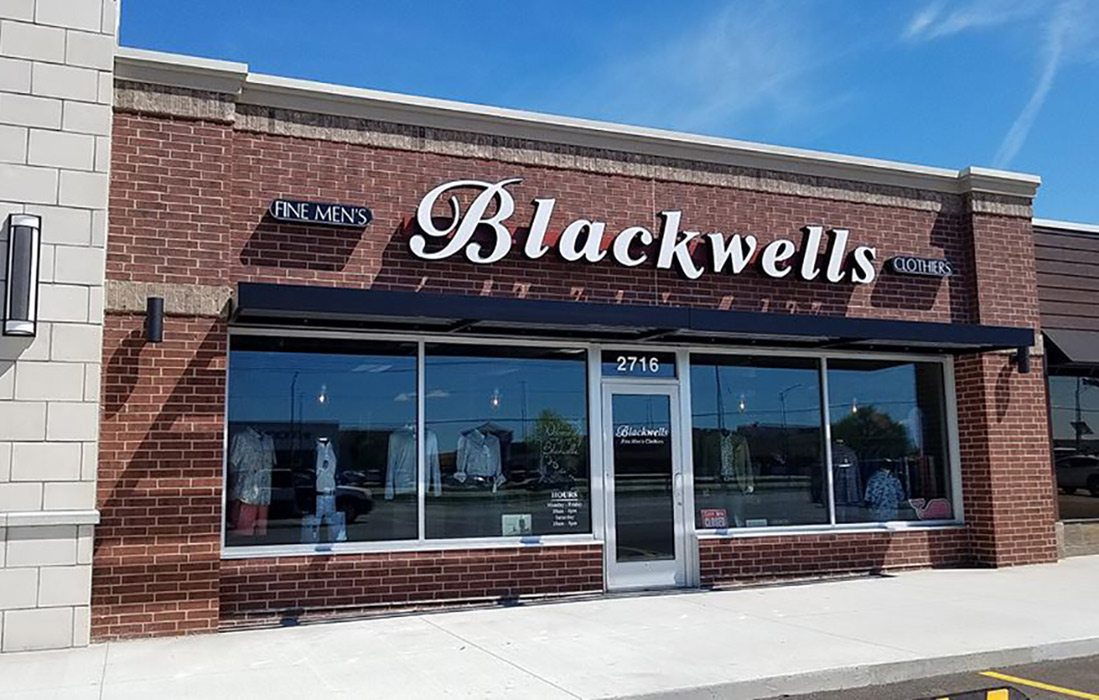 A staple of Springfield, Missouri for nearly 100 years, Blackwell's Fine Men's Clothiers has new owners. Jeff and Lindsay Seifried plan to stay true to the name, even keeping the original store's 1896-era cash register. "It's a longstanding tradition of serving southwest Missouri," Lindsay says. "I can't believe we're getting the opportunity to carry on something so amazing." 
While keeping the store's integrity and original mission, the Seifrieds have many new ideas for its growth. First on the list: the start of online sales with a two-fold plan to focus on both expanding the customer base and creating a convenient platform for existing customers.
Next is building relationships with customers and the brands they love. "We fit them for interviews, for special occasions, for engagements and weddings," she says. "It's so cool to be a part of big life moments and get to brainstorm with them for what they want that moment to look like and how they want to feel in that moment."
To accomplish this, the Seifrieds plan to dig deeper into the brands their customer base loves as well as host custom suit events for more tailored and customized service with representatives from beloved brands.
"Springfield is built on strong businessmen and women. We want to help the businessmen in this community feel good, look good and feel confident when they're doing things that help drive our economy and make Springfield so amazing," Lindsay says. "It's a small part to play but one that we're happy to do."