Small Businesses
Springfield News-Leader Staff Fights On for Our Community Paper
The staff at the Springfield News-Leader has had a trying year, but regardless of the battles and hardships that remain, one thing is certain: They will continue fighting for Springfield's only daily newspaper.
By Jenna deJong
Sep 2020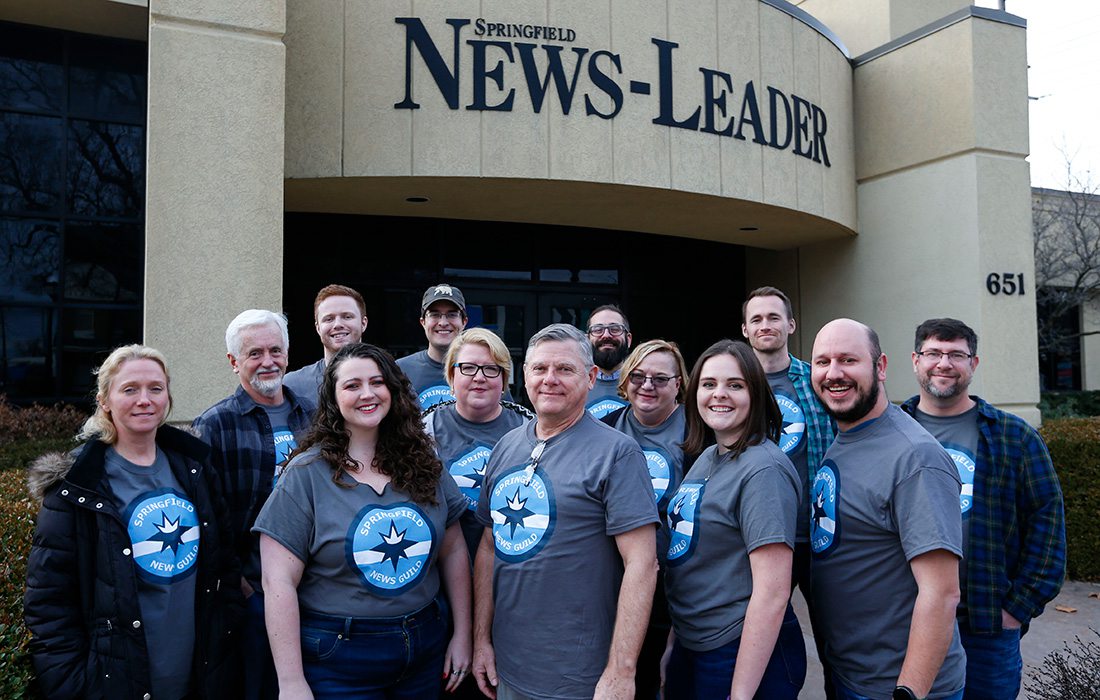 Due to COVID-19, the reporters at the Springfield News-Leader are not just witnessing and recording history, they are making some of their own. Earlier this year, 13 editorial staff members, excluding managers, voted unanimously to form a union called the Springfield News Guild with the goal of reaching a collective bargaining agreement with parent company Gannett. The move comes in the wake of Gannett's decision to shut down the Springfield paper's press and move printing operations to Columbia, Missouri. The layoffs of two staff members was challenged and reversed. Then half the team was furloughed as a cost-cutting measure the company said was a response to lower advertising revenue. 
According to columnist Steve Pokin, the staff at the Springfield News-Leader has experienced the unfair repercussions of parent company Gannett's decisions for years. Pokin says the most obvious  example is the number of full-time employees: In 1987, the paper employed 87 people. Today, it employs 17. "This community, just like all others across the country, deserves to have a newspaper and good journalists who stick around and care about the community," local government reporter Katie Kull says.
"A lot of what [Gannett] has consistently told us is that we do pretty well here in Springfield in terms of our reach and our market, but it doesn't matter because no matter how well we do, those profits go back to Gannett," Pokin says. "There are so many things Gannett does that hurt us. We feel powerless in terms of what's happening to this newspaper...  and the union is an attempt to have some say."