Startups
How NROUTE Enterprises, LLC in Ozark, MO Got Its Start
NROUTE Enterprises, LLC, an Ozark-based company founded in 2003, is dedicated to keeping law and emergency service vehicles fully equipped.
by Jamie Thomas
Nov 2019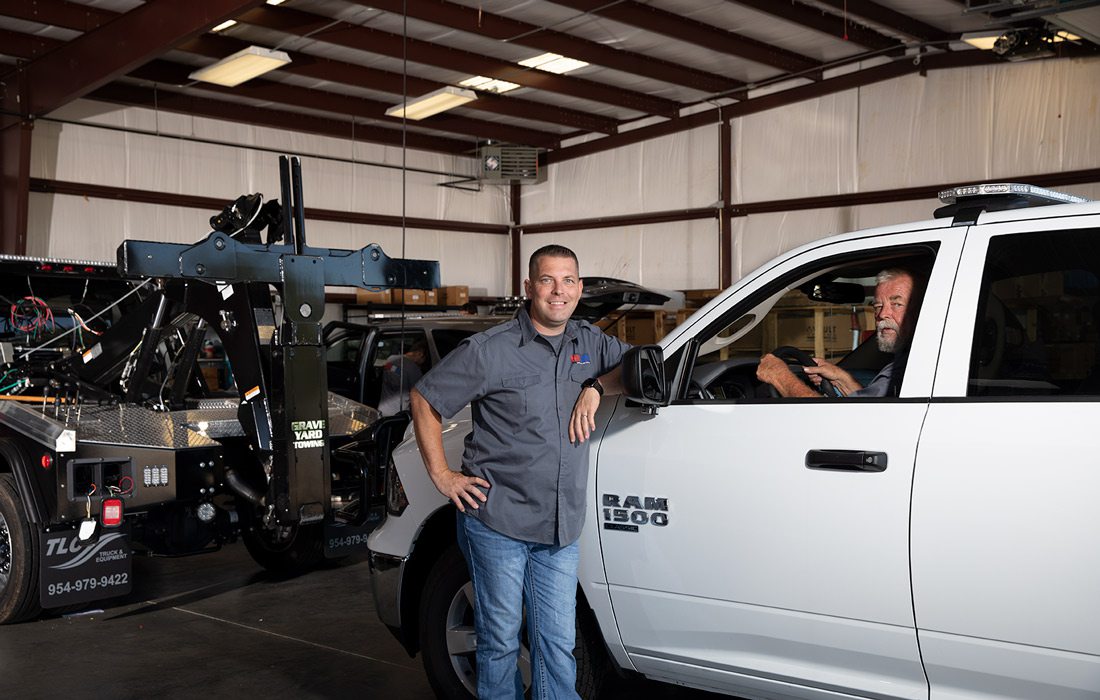 NROUTE Enterprises, LLC provides a range of upfitting and outfitting services that include installing warning lights, video systems, radio and data communications and audible warning systems. Will Reynolds and his father Dale Reynolds started NROUTE to provide a vital service for state, federal and private entities. The older Reynolds and his son served on the police force before they started NROUTE.
"I was in law enforcement just over 10 years," says Will Reynolds. "My dad was in about 28 years." This experience led them to start the business. "My dad retired as a law enforcement officer, I was working in law enforcement, and we just saw a need to have a quality installation done on emergency vehicles," Reynolds says. "There really wasn't anyone doing it locally." With shared experience in installing audio equipment in cars giving them a solid foundation to build on, they set about learning the ins-and-outs of a niche industry.
"It was just a part-time operation," says Reynolds when asked about NROUTE's early days. "We went through classes, trained ourselves and got certified to install what we needed to install." The qualifications needed to do what the NROUTE team does are extensive. "We got certified as installers by the vendors that provide our equipment," Reynolds says. Since they began to expand their staff in 2014 due to an increase in demand, Dale Reynolds and Will Reynolds have implemented training for their team to ensure a high standard. "We usually look for someone that's already got automotive knowledge," Will says. "We do in-house training where we put them with one of our trainers on a crew, then they train under that person for a period of time before we release them out into the wild."
Since beginning in 2003, NROUTE has been growing at a steady pace and expanding from its roots in Christian County. "All of Christian County is what we were doing," Reynolds says. "Then we moved into Greene County, Stone County and Taney County. Now we reach Montana, Kansas, Pennsylvania, we ship all over the country." NROUTE's team has even worked on boats for the United States Forest Service. For both Reynolds, the reputation that NROUTE has built for quality and professionalism is a point of pride. The next step for NROUTE, says Will, is to continue expanding while offering the same quality service.
Behind the Design
How does the NROUTE Enterprises, LLC process work? NROUTE provides upfitting and outfitting to vehicles in law enforcement, emergency services and public works nationwide. To do this complex, essential work, the team is trained and highly skilled.
The process begins with a vehicle that's bought from a dealership. "We start out with the vehicle they purchased, Dodge Charger, Chevrolet Tahoe, Ford Explorer or something like that," says Will Reynolds. "We sit down with them and go over the build that they want, we create a quote, they get that quote approved, then they call us and say they're ready to do the upfit. We order the equipment if we don't have it in stock, then once the vehicle arrives we start the build process."
Once everything is greenlit, the NROUTE team gets to work. "We essentially tear the vehicle down to bare bones, install the lighting, sirens, speaker, cage, computer stand, console, then we put it all back together," Reynolds explains. The potential for upfitting is broad, especially these days with so much new technology that can be added or modified. "In 2003, when we started, the equipment that was put into a vehicle was very minimal by today's standards," Reynolds says. "We would install a lightbar, a radio and a siren, that was it. As things have progressed they want cameras, radars, printers, computers, cages. All that stuff has evolved and it takes more time. We have some very quality folks that work for us." Reynolds, having experience in law enforcement himself, describes the vehicle as an office on wheels. Just like anyone else who works in an office, he says, law enforcement officers or emergency workers want their mobile office to be comfortable and versatile.
Once the vehicle has been stripped, modified and put back together, it goes through inspection. "We have an employee dedicated to quality control," says Reynolds. "Their job is to inspect the vehicle whenever it's dropped off, then do an inspection when it's ready to go out." The team then contacts the client or dealership to let them know their vehicle is ready. "Ordering equipment can sometimes take two or three weeks," says Reynolds. "But the actual build takes about three days."
NROUTE Enterprises, LLC
Opened: 2003
Number of Employees: 11
From Mind to Market: It typically takes the NROUTE team 3 days to fully upfit a vehicle.