Small Businesses
National Audio Store Brings Cassettes Back to Springfield
Analog music formats have made a big comeback. A Springfield company is helping meet the demand.
By Mary Ellen Chiles
Nov 2022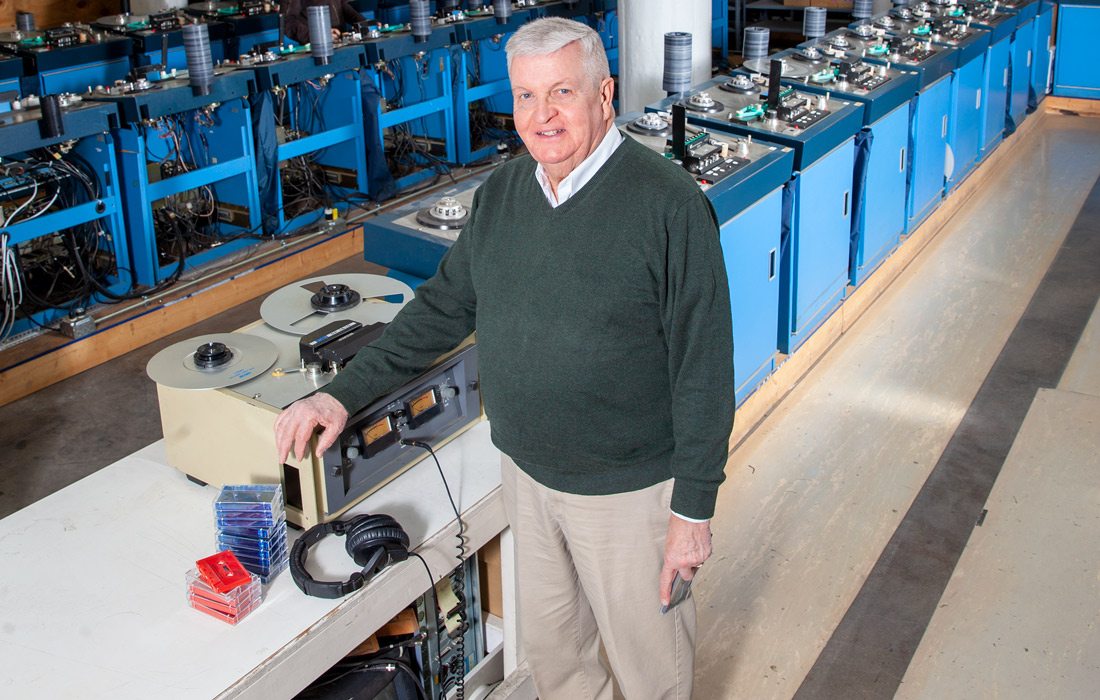 Thanks to nostalgia and the quality of the sound, listening to music on vinyl records and cassette tapes has come back in style. National Audio Company (NAC) is one of three companies that produce cassette tapes. 
"About 2006 or 2007, we started seeing a resurgence of analog music," says NAC owner Steve Stepp. Since then, the company has seen 20% sale increases each year. 
Increasingly, independent artists have turned to analog forms to distribute their songs. Recording mp3s isn't ideal because sounds are so compressed for size. "Entire frequencies are simply dropped out," Stepp says. Vinyl records can take up to a year to make, but cassettes can be turned out in 30 to 45 days. Plus, Stepp says, tapes sound better than vinyl.
"The bass frequencies are way better and mid-range is way better," he says. "A good tape can exceed the high frequency capabilities of a vinyl record." 
During peak sales, some manufacturers cut corners to meet the demand of cassette sales, which compromises the quality, Stepp says. But NAC is different because it makes its own tape. In 2016 its tape supplier left the business and put its equipment on sale all over the country. NAC scoured the nation to buy it. Stepp invited a chief formulator to spend a week showing employees how to combine the oxide slurry that coats magnetic tape. "He said, 'If you learn how to formulate this oxide, you'll have the very best tape you can possibly make,'" Stepp says. 
Recently, artists like Lady Gaga have started selling physical products, in part to combat digital theft and better track their sales. Pearl Jam and Smashing Pumpkins also re-released classic albums as box sets in cassette, vinyl and CD formats. "Every single one of the 15,000 sets were sold on presale; there was nothing left to sell," Stepp says. 
NAC also made the tape for the soundtrack to Guardians of the Galaxy a few years ago, and Disney sent a plaque to commemorate sales. "The first million seller on audio cassette since 1994," Stepp says.