Small to Mid-Sized
Town & County Opens The Reserve Wine Store
With the launch of specialty wine shop The Reserve at Town & County, Owner Bob Lowe shares his passion and expertise with 417-land.
By Jennifer Swenson
Nov 2022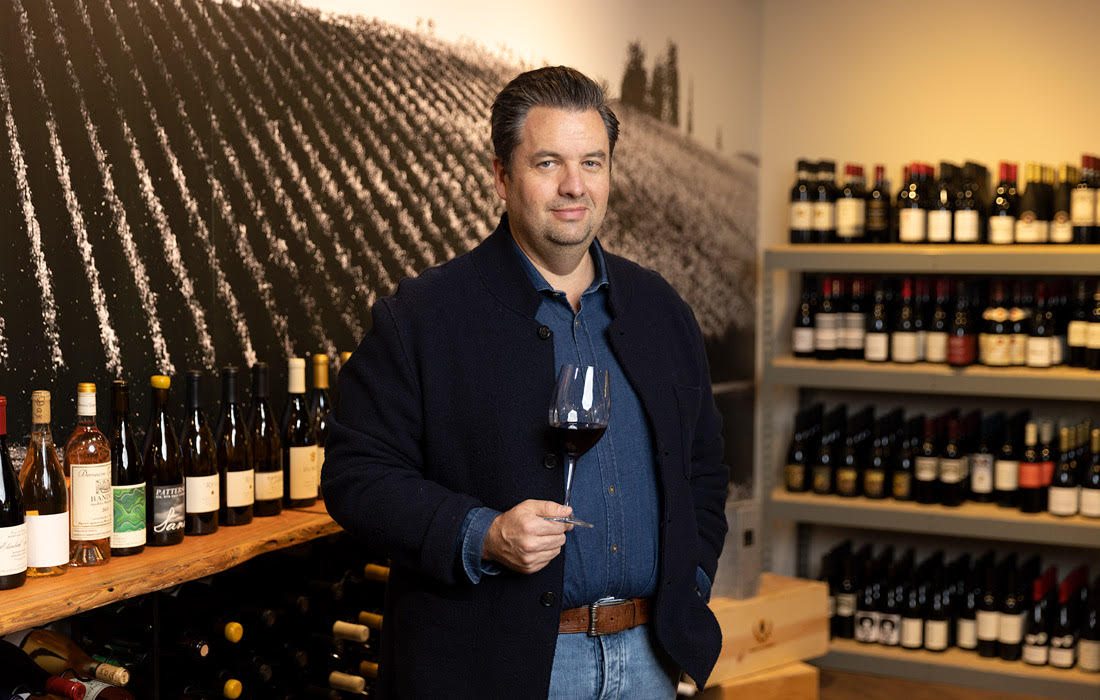 As the owner of Springfield's upscale clothing store Town & County, Bob Lowe is accustomed to providing style suggestions. And as a connoisseur of fine wine, Lowe is frequently asked for wine recommendations. With the recent opening of The Reserve at Town & County—a specialty wine shop inside the clothing store—Lowe merges fashion and fine wines into a unique shopping experience.
"It's time for a passion-driven wine program in Springfield," Lowe observes. "People drink wines they know, but I want to help them elevate their experience." At The Reserve at Town & County, patrons will draw on Lowe's expertise as a certified sommelier. "We are studying and sourcing the best wines we can find," says Lowe. "Our goal is to offer better product and excellent service." Over the next year or so, Lowe hopes to add a by-the-glass bar and to offer wine education classes and tasting groups.
To create space for the wine shop inside Town & County's retail space, the Brentwood Center location underwent extensive renovations and adjustments to inventory. "After 65 years in business," Lowe says, "we are reducing women's clothing, expanding menswear, and adding The Reserve." The logo design for The Reserve, featuring a wine bottle wearing a necktie, was inspired by Lowe's 10-year-old daughter and reflects the two businesses within the combined space.
The Reserve at Town & County is Lowe's passion project, and he is enthusiastic about sharing his love of fine wine with 417-land. "In the wine world, we refer to an 'aha moment'—the first time someone tastes a wine that really moves them. We want people to have that 'aha moment.' Wine can be at the center of a life. Friends and family can be brought together through food and wine; it can be a beautiful experience. This is what we want for our customers."