Small to Mid-Sized
Springfield's 7 Brew Coffee Boom
With three new Springfield locations opening in the past six months, 7 Brew Coffee's focus on fast, friendly service is creating a foothold in the 417-land coffee landscape.
by Sonia Guzman
Sep 2022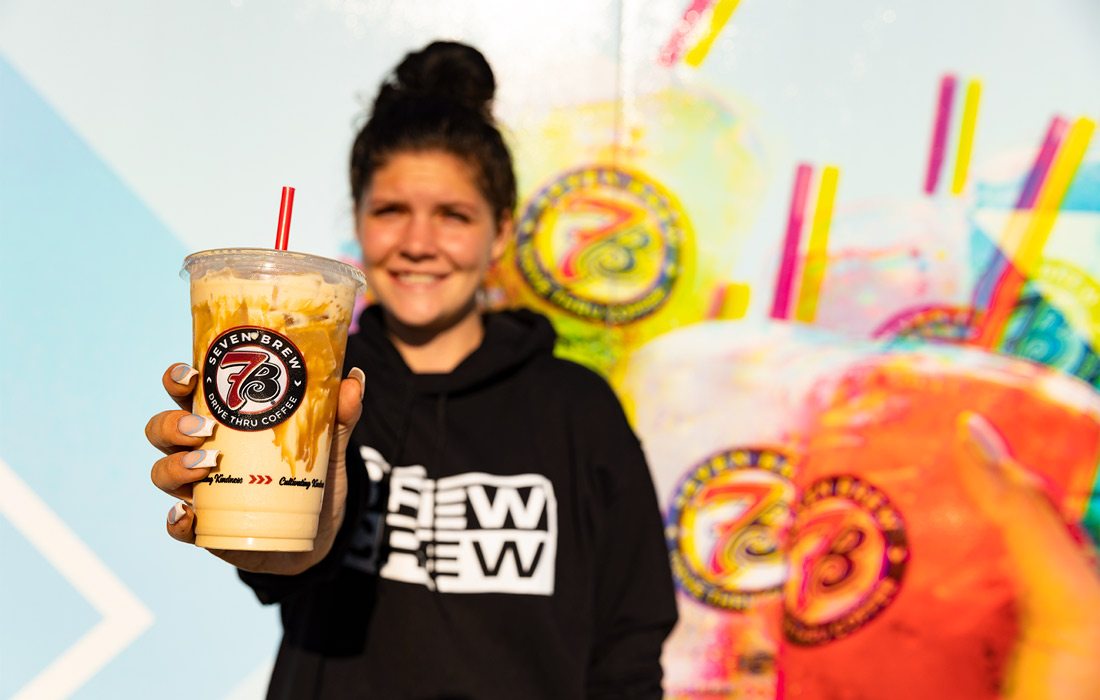 "We are part of a coffee revolution," says 7 Brew Coffee Co-Owner Chris Sebald. "Our team loves being there, and that spills into the customer experience." 7 Brew's motto is "Cultivate Kindness"—not only within the company but also with the expansive customer base the company has developed. "Our goal is to make every customer's day better," he says.
Exceptional customer service isn't the only thing that sets the coffee shop apart. Sebald credits 7 Brew's growth to the company's efficient service and quality products. "A customer can place an order and receive their drink within 2 to 5 minutes," says Sebald. 7 Brew focuses on beverages, which helps expedite service, and its unique double drive-through layout ensures a speedy experience. 
"We have one crew member who takes orders on an iPad in the drive-through lane, so orders are input immediately, and another crew member who acts as a floater and fills in wherever extra help is needed," Sebald says. "I think being able to fill those two roles helps provide the consistency and speed that keeps customers coming back." 
Given the nationwide labor shortage, it may seem like a challenging time for a company to rapidly expand, but Sebald says that hasn't been an obstacle for 7 Brew. When hiring for the newest location in Lebanon—the fourth Springfield location in less than a year—the company filled every role in fewer than four days. "We had to turn off the application portal on our website due to the large amount of inquiries," says Sebald. He believes this is due to the positive work environment, which includes free products, flexible schedules and high starting wages. "We take great care of our employees, and people want to be involved," he says.