Small to Mid-Sized
Q&A with Stan Liedel of Betty & Bobby Allison Sports Town
We sat down with Stan Liedel, President of L5 Management and Consulting and part owner of Springfield's Betty & Bobby Allison SportsTown, to learn the status and projected economic impact of the new complex.
By Savannah Waszczuk
Sep 2022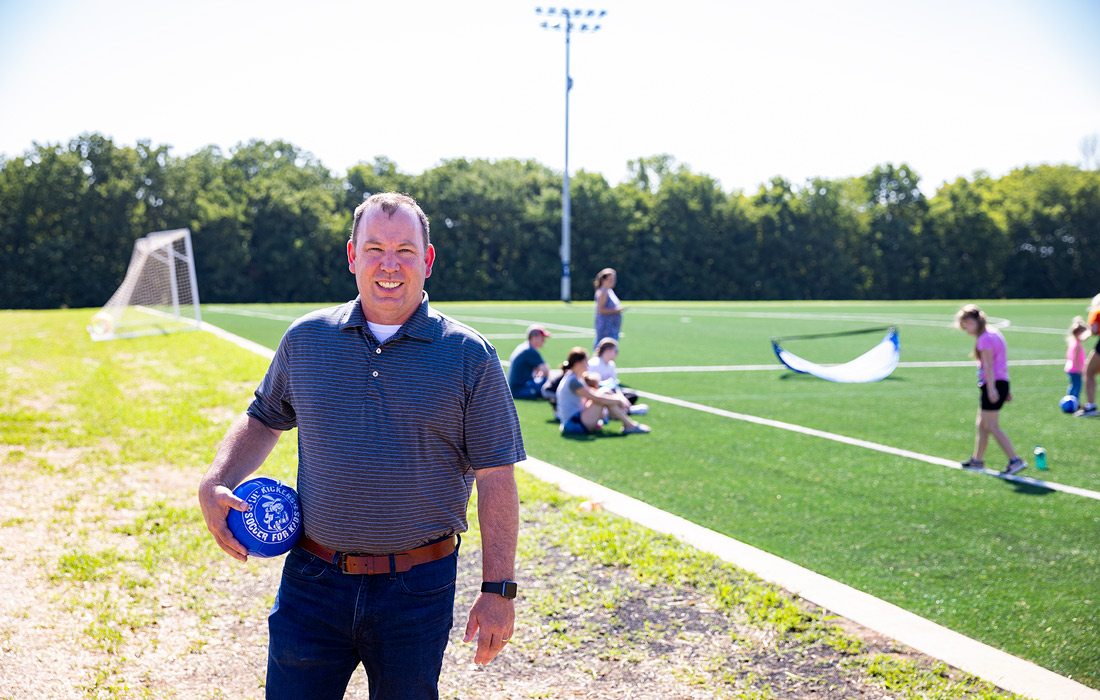 Biz 417: Is there an official open date for Betty & Bobby Allison SportsTown?
Stan Liedel: The outdoor fields are currently open, and we'll be opening the indoor portion of the facility sometime in early fall. The shell of the building is up, and they're working on finishing the interior. We don't have a grand opening date yet, but it's coming along.
Biz: What events will SportsTown make possible that weren't possible in 417-land before?
SL: Our facility will allow Springfield to host larger regional tournaments and events, especially in combination with other facilities in the area. We have four outdoor turf fields, which no one else in the area has—they will allow us to play tournaments in all weather. In addition, adults will be able to play indoor soccer—there's not a robust indoor soccer program for adults in town, currently—and we've already had one session of NFL FLAG.
Biz: How will you market the complex to bring events to 417-land?
SL: Social media is a big component of our marketing plan. We'll also rely on our users and partners—Springfield Sports Commission, 417 Volleyball, Springfield Soccer, Mighty Mites Football—these organizations all have connections and will spread the word as they compete in tournaments in the region and country. It's really grassroots marketing more than anything. 
Biz: What's the projected economic benefit of the complex?
SL: We had a feasibility study done for the facility by a third-party group called the Huddle Up Group, and the yearly impact to the community is projected to be about $30 million. Those funds are from what they call direct spend, so from things like hotel rooms and restaurants.
Biz: What additional new businesses are coming near the complex? 
SL: We have 26 acres on the front side of the property that we're currently working to develop commercially. We've been talking to a couple of different hotel groups, and we're also working to bring restaurants and retail there. Being right by the airport, the city will benefit from more hotels in the area, and this venue will take up quite a bit of space from a hotel room capacity.
Biz: Why was it important to develop this complex in north Springfield? 
SL: We're right off the highway, which is huge, and we're also the gateway to the city as you're coming from the airport. A lot of development hasn't been put into this part of town previously, and we think we'll be able to spur some action in the area.