Small to Mid-Sized
Anderson Engineering Becomes OWN
Anderson Engineering's new brand is much more than name-deep.
By Susan Atteberry Smith
Jul 2023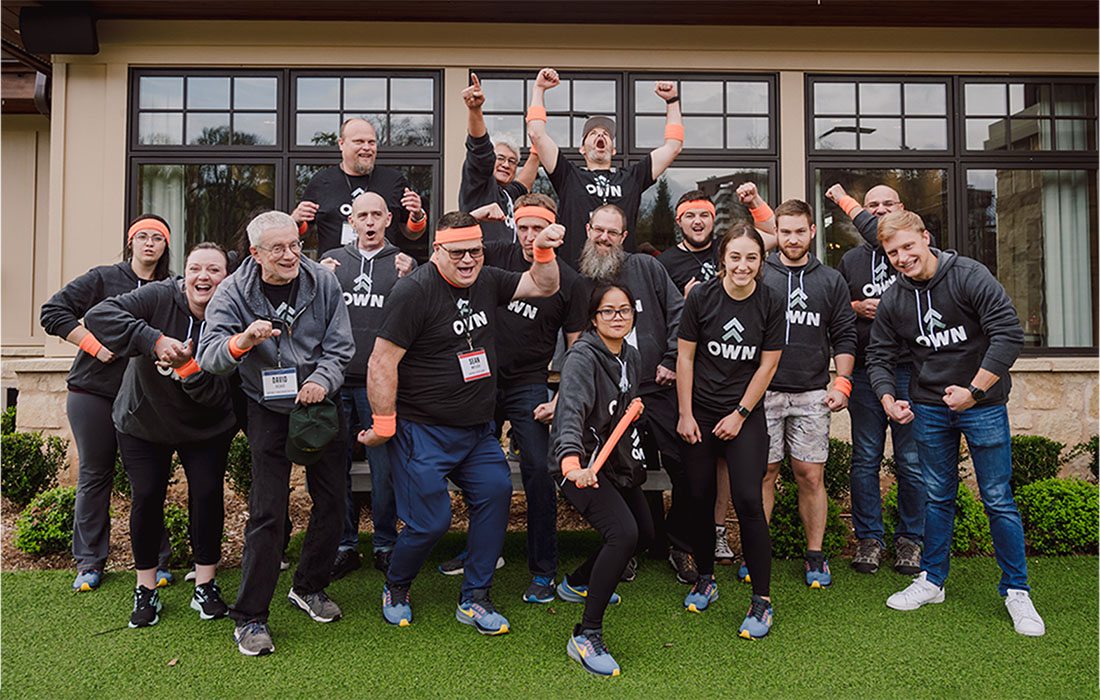 The morning before an April bowling party to celebrate the name change of Anderson Engineering, Inc., the pun had already worked its way around the company's Springfield headquarters. Proud employees were sporting jerseys with the company's new name: OWN.
"We have our OWN T-shirts," CEO Jerrod Hogan jokes. He and Office Leader Jared Davis are enthusiastic about how this spring's festivities capped two years of serious research and reflection, all of which led to redefining the nearly 70-year-old engineering firm's brand—and rethinking its name.  
In 2019, when headquarters moved to a sleek new office space on West Bypass, the firm had carried the name of James F. Anderson for more than 45 years. Hogan is quick to note that the firm's reputation "stands on (Anderson's) shoulders." He adds, "We thought it was time for a new name and a new brand that was as awesome as our people." 
Founded in 1954, the same year Table Rock Dam was built, the original Tri-Lakes Concrete Co.'s name reflected the engineering work in demand during that era. From 1958 until 1977, it evolved from Wright-Weeks, Inc., for principal engineers H. Garrett Wright and Gaylord D. Weeks, to Wright and Associates until Anderson bought the firm. Even in 1998, after Bruce Rhodes and Steve Brady, Anderson Engineering's last private owners, retired and left ownership in the hands of employees through an employee stock option plan (ESOP), the firm's name remained the same. 
"We thought it was time for a new name and a new brand as awesome as our people."
— Jerrod Hogan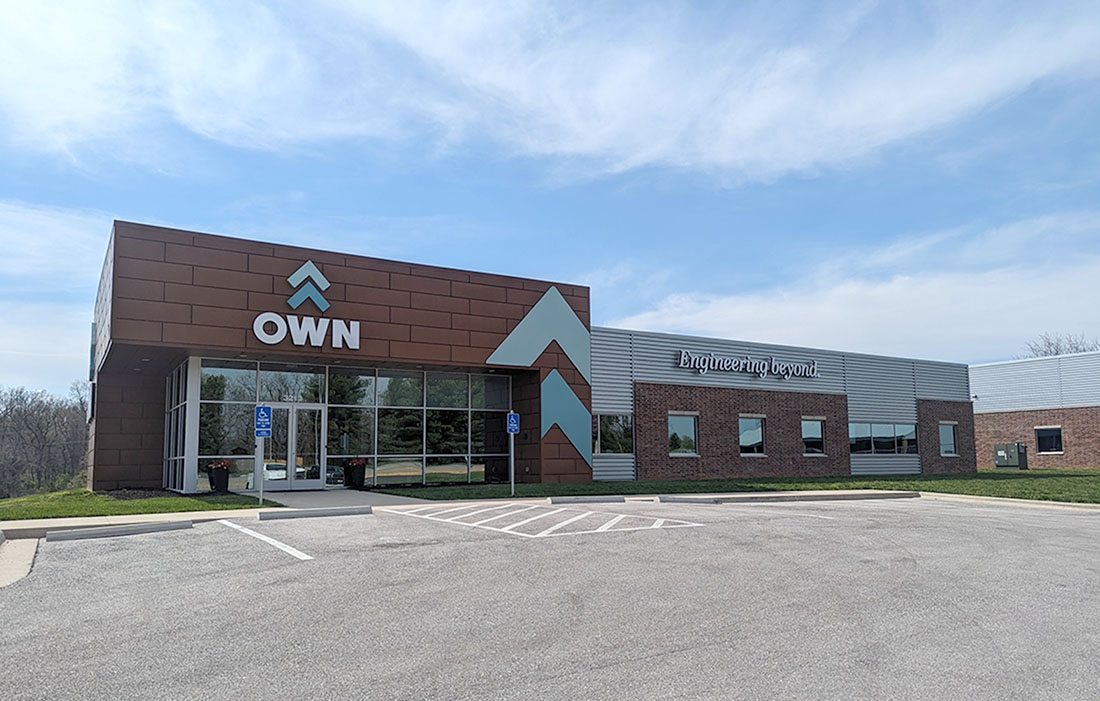 Since then, though, the firm has seen big changes. When Hogan started as a land surveyor 21 years ago, there were 30 employees. Now, he says, there are more than 230. There are also 10 more offices, not only in Springfield and Joplin but also in Carthage, Columbia, Kansas City and Monett. Offices outside Missouri include Overland Park, Kansas; Rogers, Arkansas; and three in Florida: Destin, Pensacola and Milton. With those acquisitions, services have expanded to include public infrastructure and structural engineering as well as surveying and civil engineering for both public and private clients.
Both the ESOP and expansion have paid off, Hogan says. From 1 to 2 percent growth each year in its first 50 years to 5 percent a year since 1998, the firm has grown by 25 percent a year since 2018, he says.
The past five years have been exciting, Hogan says, yet when OWN leaders enlisted the help of St. Louis marketing strategy company Vario, they knew they needed a way to rally employees around a shared purpose. As Vario's marketing strategists interviewed employees and clients—even former clients—they discovered that each site has a different vibe.
"Some (offices) were really great at service and responsiveness," Hogan says. "Some were great at the technical; they weren't as responsive. Some offices were a lot of fun to work at; others maybe weren't as much fun to work at." He adds, "That's when it hit us: We're going to have to change the name." Employee ownership was something everyone had in common—and the name change spotlights that.
ESOPs themselves aren't uncommon. However, at some companies, Hogan says, an ESOP plan means a small percentage who qualify by rank or years of service own 100 percent of a company. By contrast, OWN earnings are distributed evenly among all who have worked there at least a year, no matter their title. One field inspector of 25 years has more money in his ESOP than Hogan does, "and I think that's a beautiful thing," says the CEO.
Response to the name change has been mainly positive, he and Davis agree. "Instead of being named after one of our prior owners, we're all owners now, so our new name is a nod to our current ownership group, which is each of us—we own the business," Hogan says.
A new strategic plan and a new company purpose with a focus on employees—"OWN builds futures for our team, our partners, and our communities"—also guide new principles. With 60 job openings a week after the firm's name change, leaders hope all three will help them recruit employees in a competitive market. Diversity in hiring is part of that plan, Hogan says, as well as one new principle. "Fun matters," he says.
"The work-life balance is important to us," says Davis. "We want to be a fun company to work for."