Manufacturing
Manufacturing Jobs & Education Opportunities in Southwest Missouri
Get a jumpstart on your career and take advantage of these southwest Missouri organizations and their programs. Your perfect job is waiting.
By Jenna deJong
Nov 2019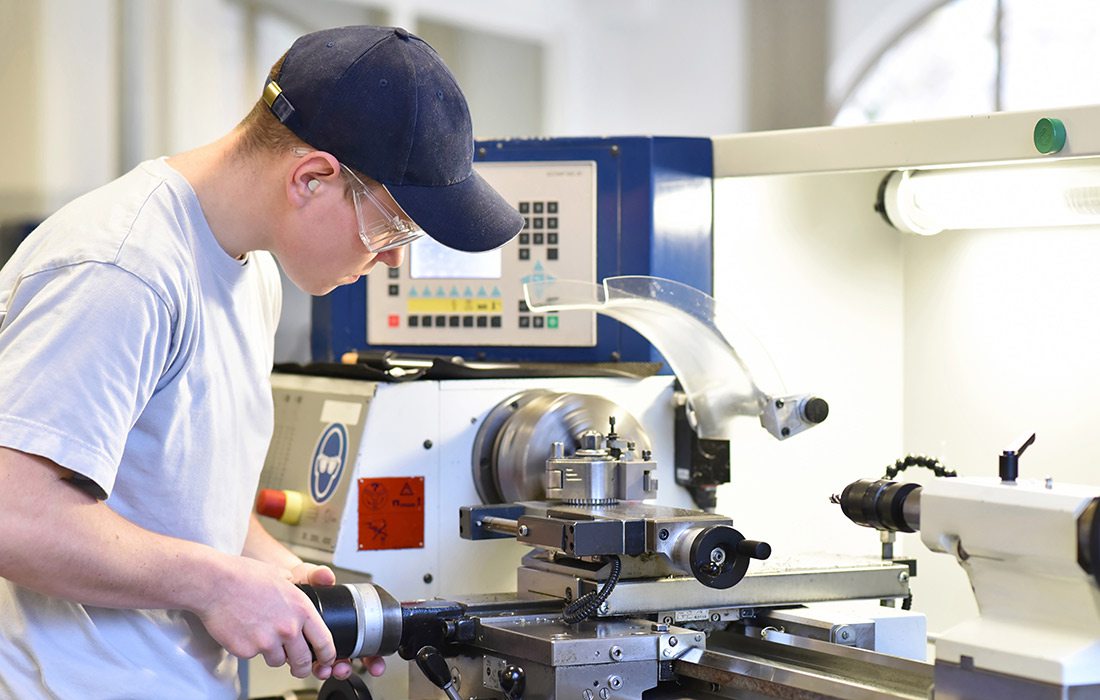 If You Want to Start a Business
Missouri State University Small Business Development Center (SBDC)
Learn how to start or grow your business with the Missouri Small Business Development Center at Missouri State University. The center has locations in Springfield and West Plains, and it offers coaching, training and technical assistance. Ongoing training topics include business planning, financial management, human resources, marketing, accounting and more. 
Visit sbdc.missouristate.edu for more information.
Ongoing Events at the efactory
Since it opened in 2013, the efactory has branded itself as a resource for entrepreneurs and business owners throughout southwest Missouri.  Attend one of their frequent events or workshops to learn about topics ranging from mergers to networking to business ownership. 
Visit efactory.missouristate.edu for more information.
If You Want to Get an Education
Missouri State Management Development Institute (MDI)
Get a leg up in business with an array of certificate and training programs offered by the Missouri State Management Development Institute. Training participants can complete a variety of certificate programs accredited through Missouri State University. Housed in the efactory, the MDI's training programs include leadership, management, supervision, human resources, purchasing, supply chain management, administrative professional courses and custom programming. 
Visit sbdc.missouristate.edu for more information.
OTC's Center of Excellence for Advanced Manufacturing
Opening 2022, this new center offers short and long-term training opportunities in a breadth of industry specializations. 
Visit cam.otc.edu for updates.  
Missouri State's Certificate Programs
Gain education in the career of your choice with Missouri State University's certificate programs. Small town planning, web programming, geographic information studies, environmental geoscience and computational science are just some of the options offered. 
Visit missouristate.edu/registrar for more information.
Crowder College 
With locations in Neosho, Webb City, McDonald County, Nevada, Joplin and Cassville, Crowder College aims to educate its students with over 80 degree and certificate options. Certificate options include advanced construction technology, advanced manufacturing technology, diesel technology, alternative energy and more. Even better, the college offers a dual credit program for those students still in high school and it has its own advanced training center based in Joplin.
For more information, visit crowder.edu. 
OTC's Degree and Certificate Programs
OTC has plenty of degree and certificate options. Choose from construction technology, manufacturing technology, precision machining technology, remanufacturing technology and welding technology and more.
Visit catalog.otc.edu for more information.
College & Career Academies
Available through Springfield Public Schools at Glendale and Hillcrest high schools, this model gives students the option to investigate potential career paths through college credit opportunities and more. 
Visit sps.org for more information.
Missouri Southern State University 
Options lie in management, industrial engineering technology, logistics, physics, engineering, and more.
Visit mssu.edu for more information.
If You Want to Head into the Workforce
Pre-Graduation: Greater Ozarks Centers for Advanced Professional Studies (GO CAPS)
Managed by the Springfield Area Chamber of Commerce, junior and senior high school students within the southwest Missouri region dip their toes into a career path when they take advantage of one of five career fields offered through GO CAPS. With over 200 business partners connecting 19 school districts, students get immersed in a variety of business settings by touring and shadowing, while gaining real-world experience. 
Visit gocaps.org for more information. 
Post-Graduation: ABEC Internships
Jump right into the manufacturing field through ABEC's year-round internships. Interns assist with projects, work with different departments and all levels of employees. 
Visit abec.com/join-our-team for more information. 
John Deere Part-Time Student Jobs and Internships
Opportunities at John Deere lie in accounting and finance, analytics, engineering, information technology, marketing and product support, supply management and more. 
Visit deere.com for more information. 
SRC Apprenticeship Program in partnership with OTC
The leader in remanufacturing, SRC, is now offering apprenticeships in industrial technology and maintenance, with diesel technology and automotive technology coming soon. Enrollment opens every spring but OTC students can apply any time. The program can be completed in three years, and students gain hands-on, skilled experience. The apprenticeship is paid, and students obtain tuition-free education at OTC. Individuals must be 16 years or older to apply. To learn more, talk with a high school counselor or OTC's Career Center. 
To apply, visit srcautomotive.com or srcreman.com.  
Modine Manufacturing Company Co-ops and Internships
This thermal management company offers opportunities to students year-round through its co-op and internship programs. Internship opportunities lie in procurement, engineering and materials planning and logistics, among others. Co-op opportunities are available to students studying engineering. 
Visit modine.com for more information. 
Missouri Job Center's Workshops & Training
Get involved and jumpstart your career with workshops and trainings held throughout the year. Topics include budgeting, career exploration and even learning how to navigate the career process. The Missouri Job Center also provides paid training programs and tuition assistance for eligible individuals and offers partly paid on-the-job trainings for employers. 
Visit springfieldmo.gov/workforce or follow the center on Facebook for more information. 
Missouri Job Center's Hiring Events
Sign up for the Missouri Job Center–Ozark Region's press releases to receive updates about hiring events. Organizations
including Bass Pro Shops, Expedia, Jack Henry & Associates and more have taken advantage of these events. 
Visit springfieldmo.gov/workforce or follow the center on Facebook for more information.
Fast Track Workforce Incentive Grant
This new financial aid program encourages adults ages 25 and over to earn a certificate, degree or industry-recognized credential in an area designated as high need by the state of Missouri. Individuals who have not been enrolled in any school within the last two years can participate. 
Visit dhewd.mo.gov for a full list of eligibility requirements and approved programs. 
Missouri Reentry Process
Formerly incarcerated people get a second chance when they take advantage of the Missouri Reentry Process through the Missouri Department of Corrections. The program teaches incarcerated people valuable skills so they are ready to join the workforce upon reentry into society. 
Visit doc.mo.gov for more information.