Small Businesses
A Developing Story: How Pickwick and Cherry Has Changed
Property development is a hot topic in Springfield, Missouri. We sat down with Amanda and Ryan Owen to ask about their experience.
by Tessa Cooper
Jan 2023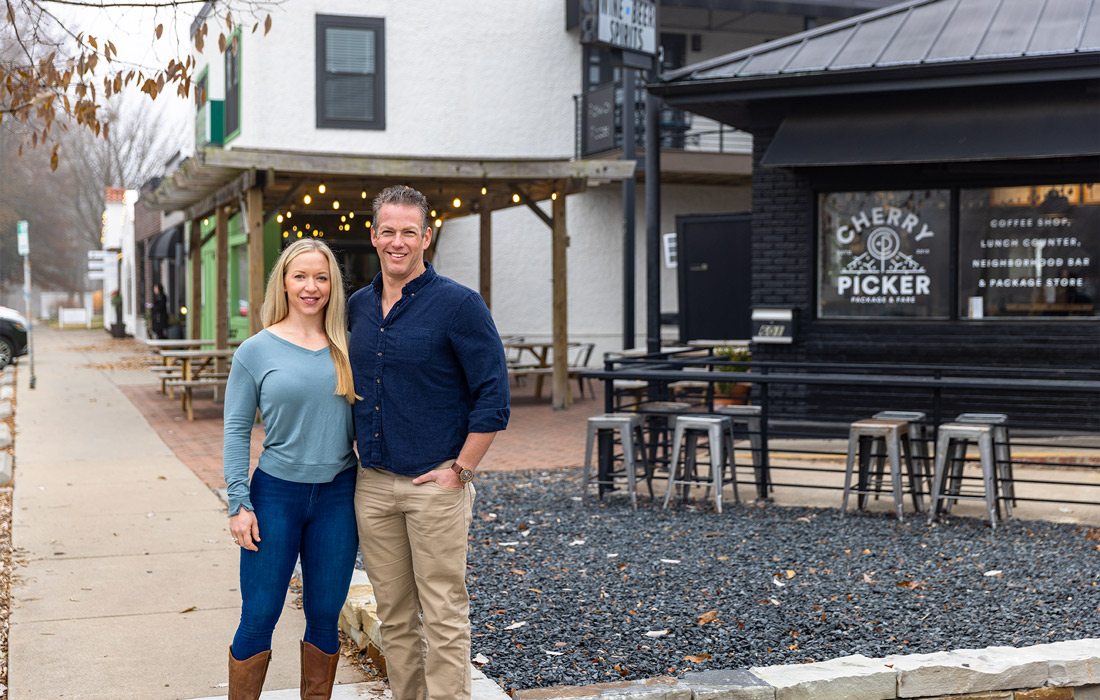 It was 2010 when Amanda and Ryan Owen purchased property at the intersection of Pickwick Avenue and Cherry Street. The corner already had some beloved local businesses that had been there for years, but they saw opportunity. They began by opening Homegrown Food, a corner shop selling locally grown and produced food and other products in a charming space. In 2011, they moved the store to the building next door, renovating the downstairs at that time and then finishing upstairs renovations to create an Airbnb in 2019. That was the same year Culture Counter moved in to the ground floor, in the space that had since been vacated by Homegrown Food. That local grocery, ice cream and lunch counter spot is still there today. And in the corner building next door where it all started, another local favorite has made itself at home, Cherry Picker Package x Fare. Here's how the Owens helped create a functional mixed-use corner that continues to grow in popularity.
Biz 417: Why did you purchase the property at the corner of Cherry and Pickwick?
Amanda Owen: I had always wanted it. I grew up in this neighborhood, and my friend and I used to talk about how it would be a great little bakery to sell things off the corner. The for sale sign was Finley River Realty, and it was in the window of [601 S. Pickwick]. So we thought we were just going to buy this little building on the corner to open Homegrown Food, which was my baby. And then when we called on the property, we discovered it was both buildings. It's sort of an L-shaped piece of property that goes back to the alley. So we bought it initially just to open our own business and then ended up with the second building.
Ryan Owen: I think it's fair to say she had the idea for Homegrown Food, but we were also kind of mimicking [what we saw in another city]. We lived for years in Nashville and went to Vanderbilt University. The neighborhood we lived in had a little market inside the neighborhood. When we came back, it was one of the things we missed the most.
A.O.: Big cities have this all the time. They have little neighborhoods that have everything they need on a regular basis right there, and then the big box stores are all out at the periphery. There's just not space, so you always have these little enclaves of restaurants and markets at the edges of neighborhoods, like a city within a city. This has kind of become that.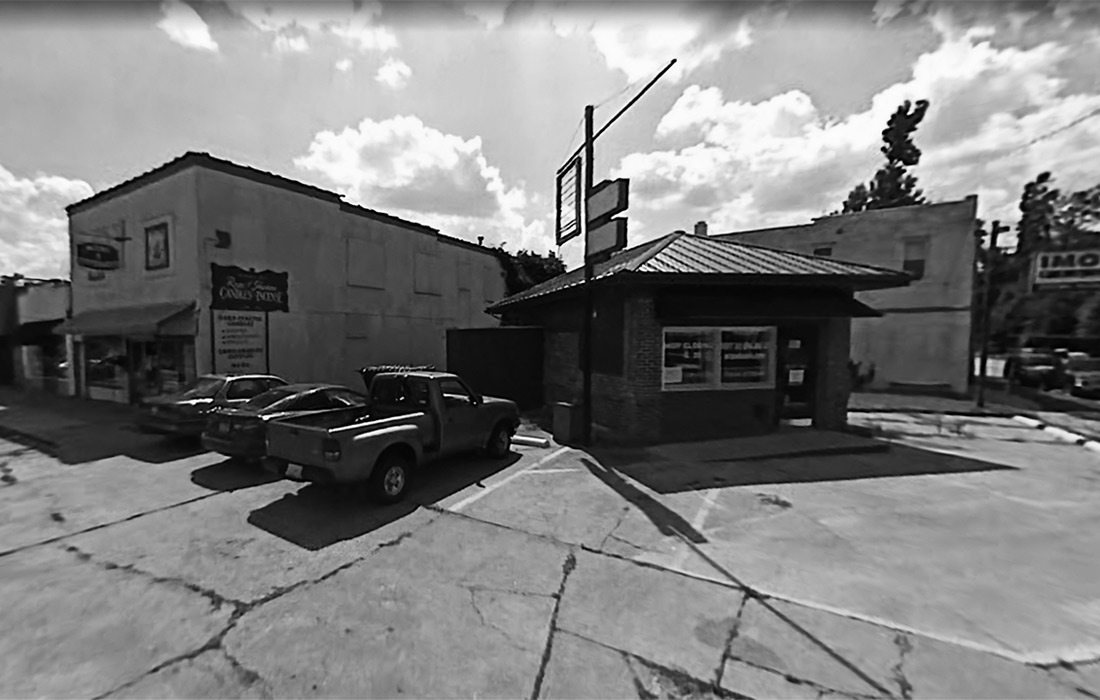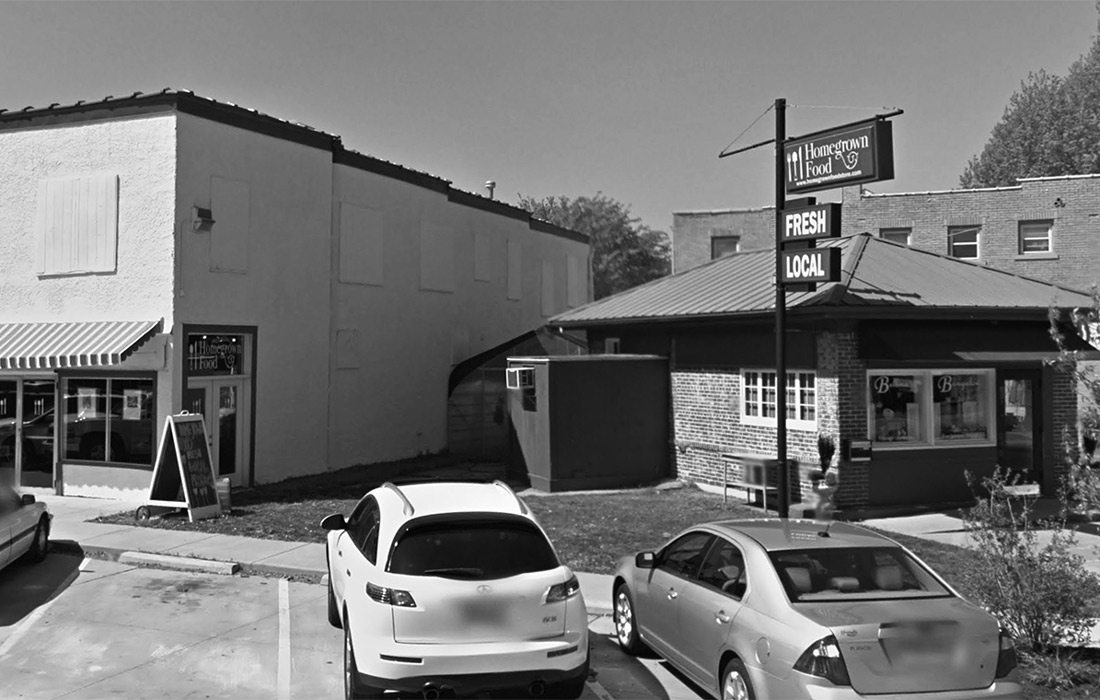 Photos courtesy Richard Crabtree Amanda and Ryan Owen's Pickwick and Cherry property has changed a lot since 2007 (top), three years before they acquired it. By 2012 (above), it had been two years since they developed it.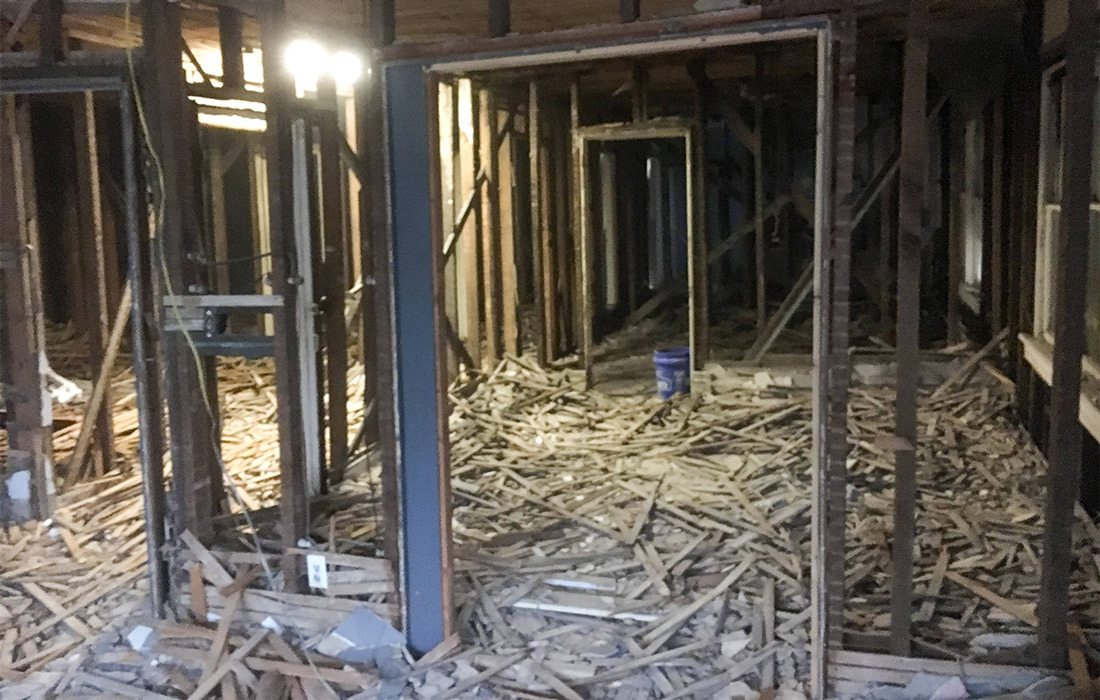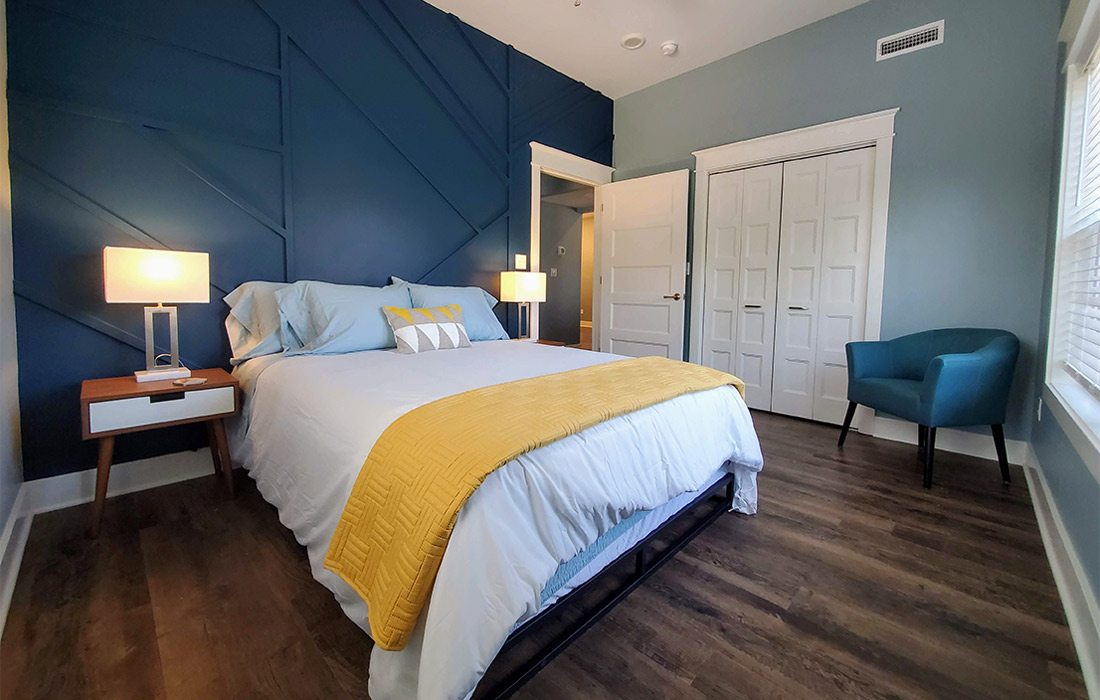 Photos courtesy Ryan Owen Pickwick Places' evolution started with an initial demolition and went through lots of renovations to become the finished space.
Biz: Did neighbors or nearby business owners express concerns over parking or any other issue? 
R.O.: Not really. I think one of the things that makes this community work is the communication between all the various people. Some of the original businesses—there weren't many here [at the time]—had questions about what we were going to do in terms of what we were going to sell. We got to have those conversations together, and kind of envision the whole space. We wanted everything to be symbiotic and collectively make a great space.
A.O.: At that time, there wasn't so much here, so there really wasn't concern about the parking situation. From the minute we opened Homegrown, this neighborhood was ridiculously supportive. I mean, there were people who admitted to me that their goal was to come in and spend $20 in our shop every week, just to help us get going because they loved the concept so much.
Biz: People often describe the intersection of Cherry and Pickwick as a "good development." Why do you think that's the case? In other words: What do you think makes a development good?
A.O.: A development needs to serve the needs of its community. I think what makes this particular development different is if you go around and find out who owns these places and who's running the businesses within these places, you will find that many of these people live in this community. So people are invested in these properties, and these businesses are also invested in the community that surrounds us.