Family-Owned
Preserving a Christian County Farm
At Cassidy Station at Estes Farms, Hollie and Kyle Estes are preserving a historic Christian County farm for future generations.
By Jennifer Swenson
May 2023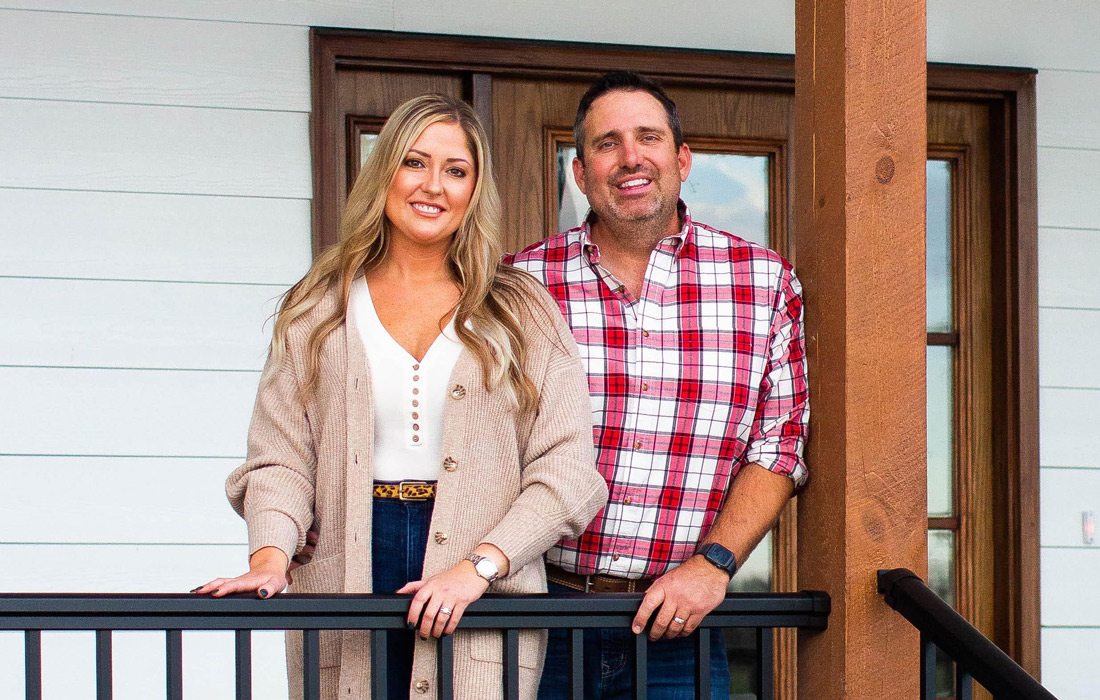 Kyle Estes and his wife, Hollie, are writing a new chapter in the 150-year history of his family farm. Witnessing the rapid development of Ozark, they knew they needed to find creative ways to preserve the 270-acre cattle farm. "I couldn't stand the thought of the farm being sold to a developer," says Estes. "So I sat in my truck for hours, dreaming up ideas." This became a multi-phase heritage project called Cassidy Station at Estes Farms. It includes a mercantile, a meat shop, a flower shop, a boutique Airbnb and multiple event spaces.
Every phase of the project has restored an old building to a fresh purpose. The former family home has been remodeled into Cassidy Mercantile, which offers housewares and gifts, hand-selected for their connection to regional, small or women-owned businesses. Cassidy Meat Co., housed in the old milk barn, sells beef from livestock raised on the cattle farm. And Cassidy Floral Co. brings Estes family history full circle. Kyle's mother was a florist when he was growing up, and thanks to her influence, he had long dreamed of owning a flower shop. "The meat and floral shops were good tie-ins for the preservation project," Estes says. So, too, are the event spaces, which were remodeled from the farm's outbuildings. In the future, Cassidy Station at Estes Farms will host events such as market days, a Christmas tree lot and intimate wine dinners.
Each space at Cassidy Station at Estes Farms bears meaningful details from the farm's past. The walls of the mercantile display vintage family photos and paintings of Cassidy. The sink from the former milk barn is used daily in the flower shop. The counter of the mercantile has been repurposed from an antique door. "Nothing is wasted," says Estes. "We reuse everything we can." This careful preservation is key. "We want visitors to experience the farm and the rural feel of Christian County," he says. "We want them to feel like they are visiting Grandma's house."