Family-Owned
Connelly Plumbing's Long Game
They're not the Connellys, but Connelly Plumbing is a company that's family owned and focused. Second- and third-generation leaders of the Edwards family share the success behind one of Springfield's oldest plumbing companies.
By Ren Bishop
Sep 2021
There's an ongoing argument at Connelly Plumbing, Heating & Air: Whose dog is Lucy? "She wandered up to the shop one day when it was raining, and she was a tiny puppy that could fit into your hand," says Matt Edwards, 43. "My sister Kayley and I went out to see her because we're dog people, and she's been around ever since. So we saved her."
Their father, Danny Edwards, 67, says Lucy is his dog. He's definitely in charge of the family business, and Lucy does follow him in and out of Connelly's headquarters on Division and National. But she goes home each night with Brett, 31, the youngest of the three Edwards children. "I pay for her food, so I guess she's mine," says Brett.
Brett, Kayley and Matt are the three children of Danny Edwards, president and CEO of Connelly Plumbing since 1995. His father, John, purchased the company from the original owner, John F. Connelly, in 1961. The company was founded in 1949. The Edwards family took that name and ran with it as they built the company from a construction-focused plumbing company with 15 team members in the 1980s to nearly 60 team members today.
"We work hard to provide a service to the community, so it's our family, yes, but we want Connelly to serve this community as a company known by its good reputation," Danny says. "That will never change."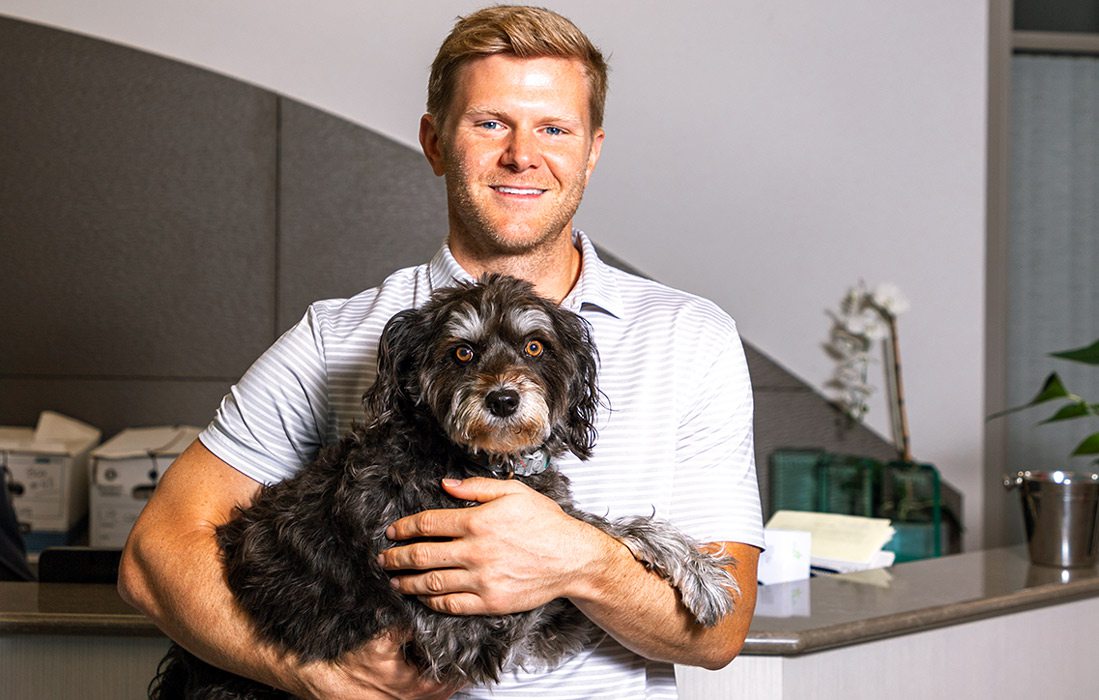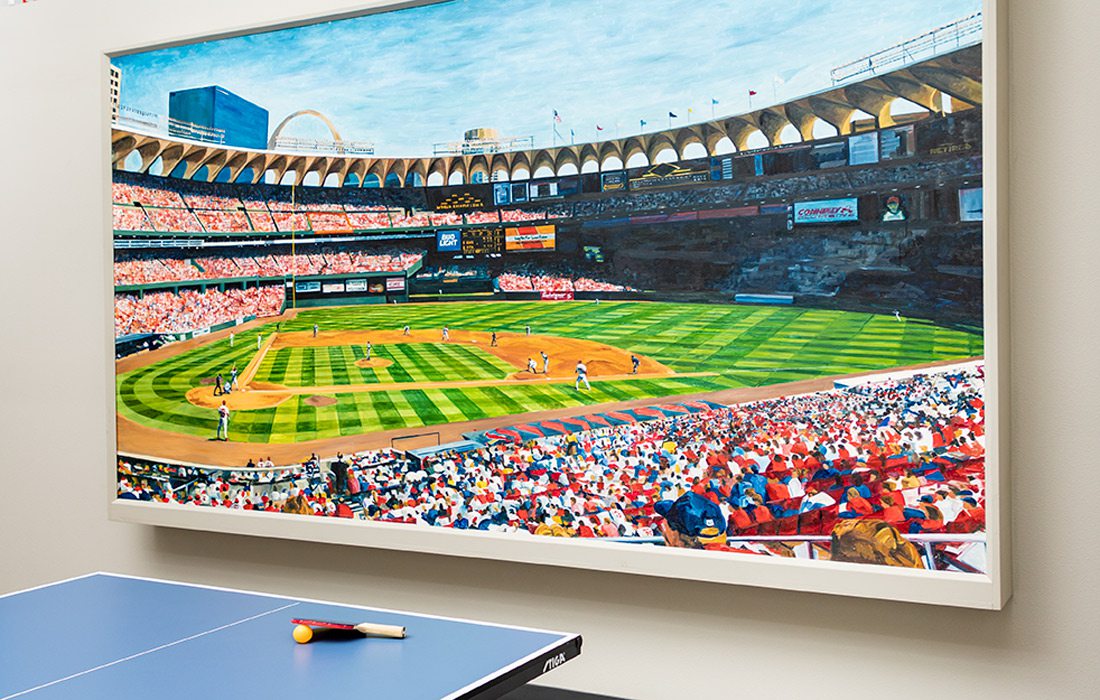 New Phases, New Faces
A lot is changing at Connelly Plumbing. Nearly two decades ago, Danny recruited his eldest son, Matt, to work in the service department. Now, he is the director of Connelly's HVAC service department, which has a team of nearly 80 staff. 
"I started as shop boy when I was 16, working summer breaks in high school," Matt says. "I worked a ton of jobs in the company, working underneath supervisors along the way. I had to overcome being a part of their family and earn their respect. I learned this business from the other leaders at Connelly, not just Dad."
Kayley, 35, started working at Connelly while in high school as well, working alongside Gina Coats, who serves as general manager. Under her leadership, Kayley learned a variety of administrative roles while supporting departments to make their administrative practices more efficient with technology.
"I've always been on the administrative side, but when I was in high school and helping with filing, there was never any pressure or expectation that I'd end up working here," Kayley says. "Dad just encouraged us to find our own niche and do what made us happy. That's why our roles are different because they're all based on our strengths."
Like his siblings, Brett spent summers at Connelly, and when he graduated from college, he headed straight there. His role is the most technology-focused as he leads the commercial branch of mechanical estimating, BIM and CAD management, as well as fabrication. He's constantly researching the best equipment and practices to support a flawless experience for Connelly commercial customers.
"We take a lot of pride in hard work and doing things the right way," Brett says. "Dad really set the tone of professionalism, and that will always continue. But now, new technology makes things more efficient, and we're able to work smarter."
What's Next
With Lucy at his feet, Danny sits back in his chair and remembers what it was like taking over the business from his father. He felt prepared, sure—he had been working at Connelly for more than 20 years when he became its president. But with more than 50 years at Connelly now, he's not done yet. "I'm not leaving anytime soon. I've still got things I want to do here," he says. Danny was the obvious next leader of Connelly back then, but each of his children will lead the next generation of Connelly Plumbing. Their roles are interdependent and focused on growth, best practices and better service—the foundation of Connelly Plumbing.
"We're a family business, but we're also a business of families," Matt says. "We have fathers and sons who work here, people who spent their entire careers at Connelly. We have more than a few people who have been here for more than 20 years. We show up and do what's best for our company because it's what's best for our employees. That matters."