Corporate
Why Vital Farms is Expanding Its Springfield Location
Why did Vital Farms choose to expand its Springfield facility? It came down to the city's location and its unique perks.
by Kate Duby
Sep 01 2022 at 8 a.m.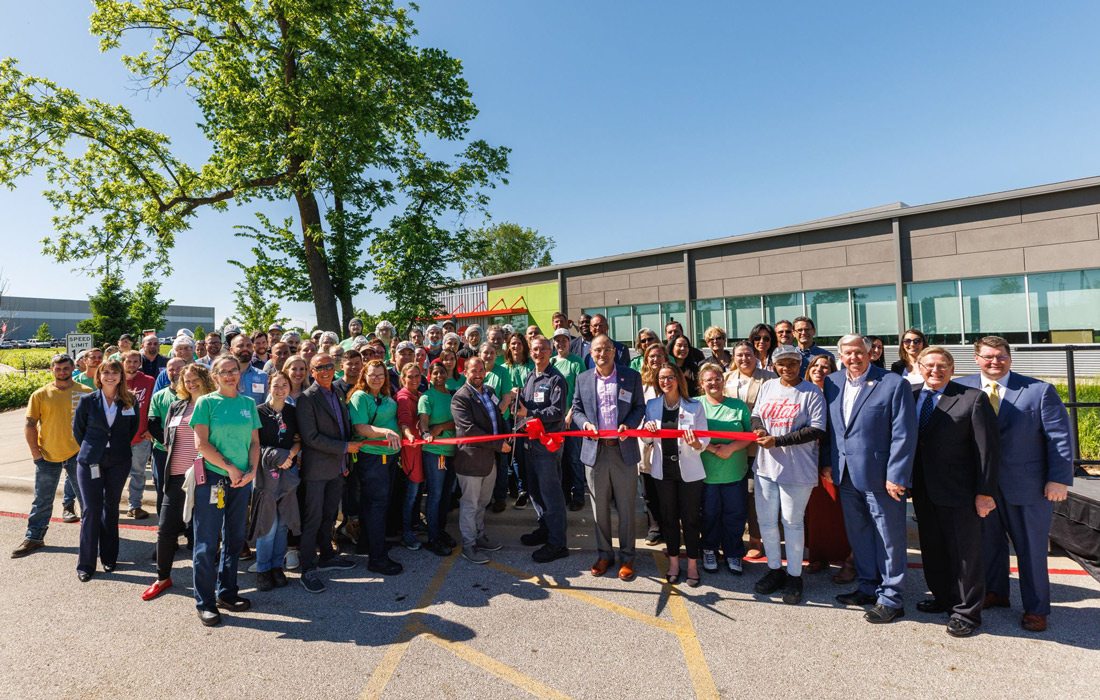 Carl Kicklighter, the director of plant operations at Vital Farms, says his answer to the question, "Why Springfield?" changes each time someone asks. Every day, he meets someone new or develops a professional relationship that reaffirms his appreciation for the community.
When his team knew it was time to expand, they felt it was most important to do so in a community where the company's business model could make a lasting difference, Kicklighter says. When they looked at their existing relationships with partners like Ozarks Food Harvest and Ozarks Technical Community College and saw how much those relationships had grown over the previous four years, it became "a no-brainer that Springfield was the place for us," Kicklighter says.
Vital Farms first moved into 417-land in 2017, a decade after it was established on a single Texas pasture. Its eye-catching black cartons line the egg fridges in several local grocery stores, including MaMa Jean's Natural Market, Price Cutter and Harter House. The company's sustainably farmed eggs are also served up at local eateries like Rise and The Order.
There are several reasons why companies choose the southwest Missouri region as a home base—not least of which are its central geography and vast network of thoroughfares. These things certainly played a role in Vital Farms' decision to expand in the area, Kicklighter says. Springfield's proximity to the company's other farms, he adds, is a unique perk.
"Every farm that we have in our network is within an eight-hour drive of the facility," Kicklighter explains. "So, when you talk about logistics, handling those delicate eggs and making sure they get to the plant in one piece, proximity to our farms plays a really big part."
In May, Vital Farms announced the expansion of its Egg Central Station corporate office in northwest Springfield, which saw an addition of nearly double its original square footage. The new facilities will have the capacity to employ more than 50 additional team members and generate over $300 million in additional revenue, according to Vital Farms.
Kicklighter attributes his team's success in the region to its emphasis on investing in vendors and partners. He says the reception since setting up base in Springfield has been phenomenal. If he could give one piece of advice to a company looking to expand into a new market, it would be to look at the investment not through a lens of cost-versus-profit, but through a lens of aggregate impact within a community.
"The biggest thing that we looked at was how we are integrating into the community and making sure we're not just a net taker but truly investing in the area and becoming a part of the community," Kicklighter says. "Are there decisions and actions that we took that cost us more money, or maybe aren't as profitable? Absolutely. But ultimately, the return you'll get from that investment will far outweigh trying to cut costs."
Kicklighter believes that a more holistic approach to business makes all the difference compared to just trying to "pinch pennies," he says. "I know that's really difficult in times of inflation like this, but when you look at the big picture and make sure you're picking the right community, I think that'll ultimately lead to the most success."
Of course, the company has faced its fair share of challenges amid all the exciting developments. The COVID-19 pandemic proved a significant obstacle as the Vital Farms expansion was underway.
"Trying to build an expansion in the middle of a pandemic may not be something we try to do again, that's for sure," Kicklighter says. "But honestly, when you look at how the team really rallied around that, even through all those hurdles, I think it was a remarkable success."