Corporate
TLC's Big Plans for Growth
Taking on exciting new properties like the historic Heer's Building and meeting the needs of the 55+ community are all part of TLC's plan for long-term growth.
By Max Havey
Jul 2021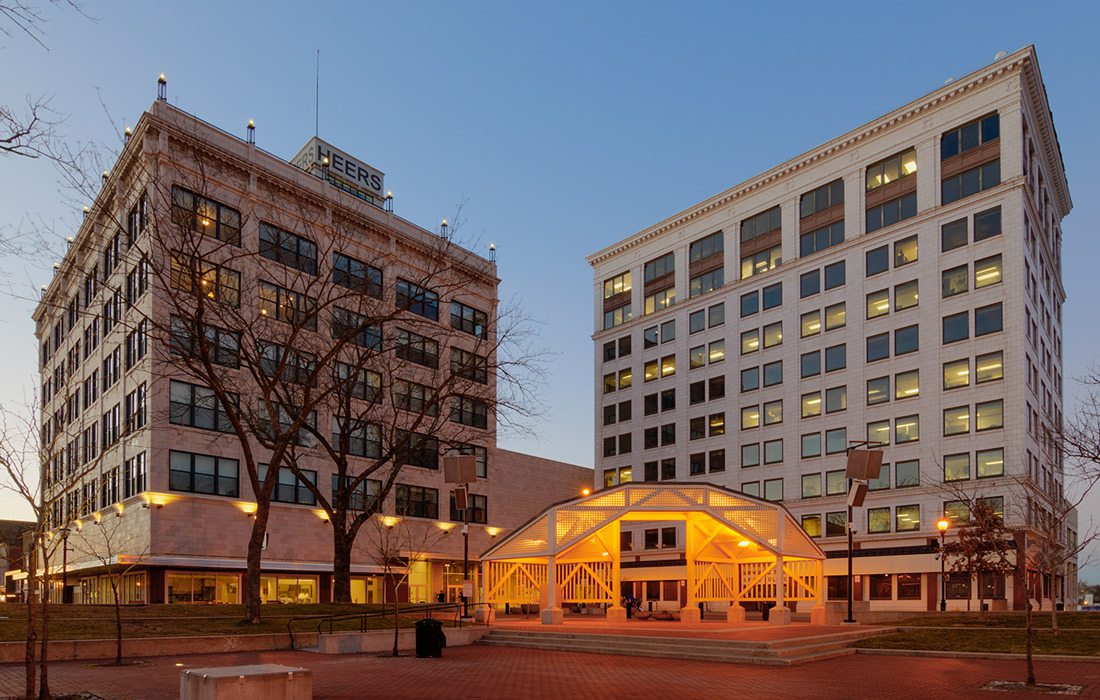 With a number of exciting projects on the horizon, Coryell Collaborative Group's TLC Properties is poised for growth. The most recent example of TLC's success was back in March when Edgewood Real Estate Investment Trust named them as the property managers for the historic Heer's Building in downtown Springfield. "It's an amazing property, and we're just honored to be able to manage it and keep it full," says Coryell Collaborative Group Marketing Director Angela Frizell. "And honestly, it is... There's a few pre-leases for people that we know are moving out in the future, but that's a property that just stays full."
While this is an exciting recent development for TLC Properties, it's just one piece of its long-term growth plan. The company is looking to double in size over the next five years. For context, Frizell notes that TLC currently manages 5,605 units available to rent and is projected to grow by 11% every year, which puts them at 15,000 units by 2031. Part of that growth strategy includes meeting emerging needs in the market. 
With Springfield's Monarch and Promenade Commons in Rogers, Arkansas, both of which are set to open this year, TLC is creating living environments for the 55+ community. "What the 55+ demographic really talks about wanting is two things: community and independence," Frizell says. In these properties, TLC offers amenities like built-in smart home functionality. The units seek to provide a high level of comfort without all the responsibilities of home maintenance. 
"We're seeing a movement from larger metropolitan areas where people live and work in their own community, and that's exactly what TLC Properties has built from the beginning," Frizell says. "Making our apartment homes a real community." Building communities like the Promenade Commons and taking on properties like the Heer's Building to fit these growing needs in Springfield and beyond will only help TLC Properties further excel in its growth.