Strategy
Brad Thessing Talks Springfield's Whataburger
Developer Brad Thessing is no stranger to finding opportunities that benefit Springfield. He discusses new north side tenant Whataburger, his passion for seeking out new businesses and his excitement about what's next for the city.
By Jennifer Johnmeyer
Jul 2022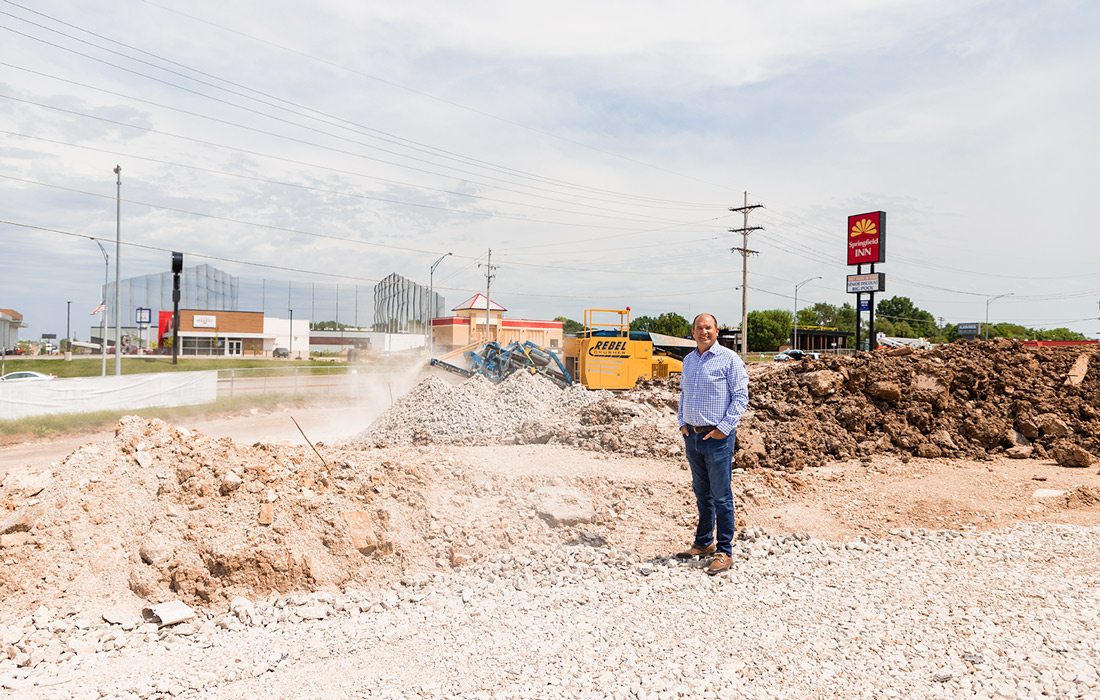 If you're a fan of Whataburger, the last six months have been packed with great news. Not one, two, or even three, but four separate stores from the San Antonio-based chain are making their way to the Springfield area. One is making a splash in a revitalized section of north Springfield.
Brad Thessing, project developer, is leading the charge to bring a free-standing Whataburger to the property at Glenstone Avenue and Kearney Street, formerly occupied by the Springfield Inn. Thessing, alongside his partners, says that the project is targeted for completion in the fourth quarter of this year.
"We're so excited about what's happening on the north side," he says. "We love how appealing the area is."
Thessing says that Whataburger won't be the only business at an intersection that's experienced plenty of recent revitalization. It's already home to BigShots Golf, Echelon Coffee and 7 Brew Coffee. Thessing also plans construction for an oil-change establishment, Take 5, and says that there will be yet another new business constructed directly next to Whataburger, though the exact occupant is still undecided. 
"I'm talking to a lot of potential tenants. I'm always looking for new businesses to bring to the market," he adds.
Thessing admits that his challenge continues to fall in creating more development space.
"The market continues to grow quite a bit," he says. "We just have to find opportunities to find space, and right now that's pretty difficult."
However, Thessing counts his blessings, which include the City of Springfield's efforts to entice developers to the north side and reach out to new tenants. 
He says, "I'm excited about the future."