Corporate
How Bill Darr Built ADF/IDF From the Ground Up
A $50,000 loan turned American Dehydrated Foods/Internation Dehydrated Foods into a $900 million company.
By Jenna deJong
Mar 2020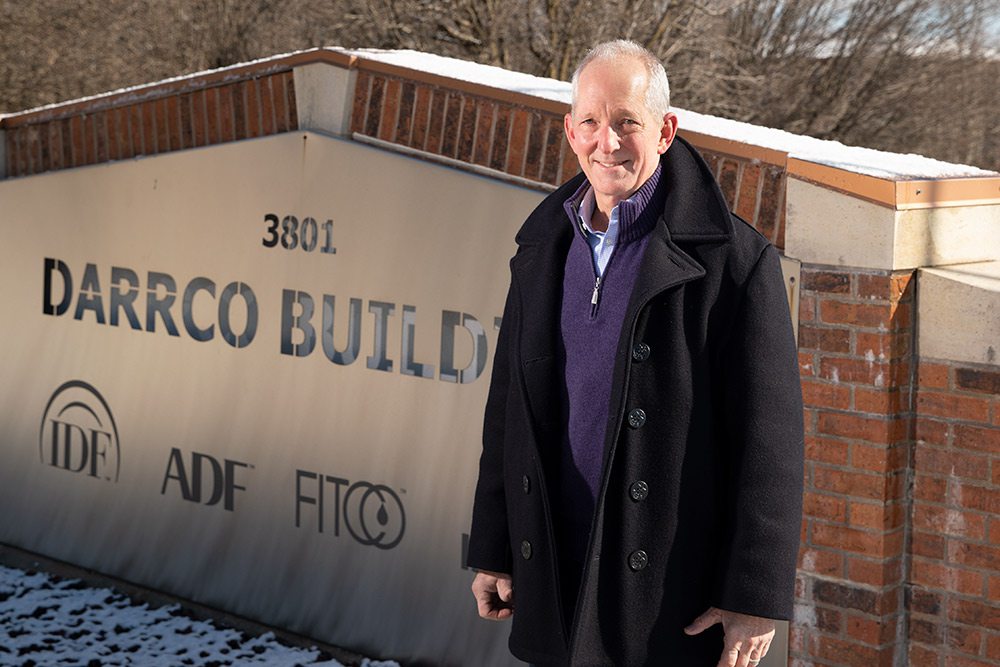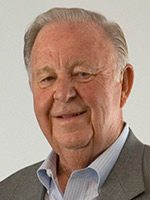 Bill Dar, founder of ADF/IDF
If there's one thing Bill Darr has learned since founding American Dehydrated Foods (ADF) in 1978, it's say yes, and figure it out later. As the founder of both ADF and International Dehydrated Foods (IDF), Darr's made a living out of under-utilized chicken waste streams, and it's safe to say he's made it big: $900 million big.
His farm-boy roots in Ellington, Missouri, are the foundation of his 60-year career. Darr earned an agricultural degree from then Southwest Missouri State University. His career launched before graduation when he landed a part-time role at the Springfield plant of former Henningsen Foods Inc., a New York–based egg-product manufacturer. He stuck with the company for 16 years, traveling to its Iowa and Nebraska facilities, learning the ins and outs of what it took to produce egg products for human consumption. The trajectory of his career dramatically changed in 1970 when the United States Department of Agriculture (USDA) passed a new act that qualified inedible eggs.
"[The USDA] created a whole new classification of eggs that once went into the human food chain but were no longer going to be able to do that," says Kurt Hellweg, former Chairman of the Board for ADF/IDF. "They called those inedible eggs, eggs that now have a crack in [them] or have a [blood] spot."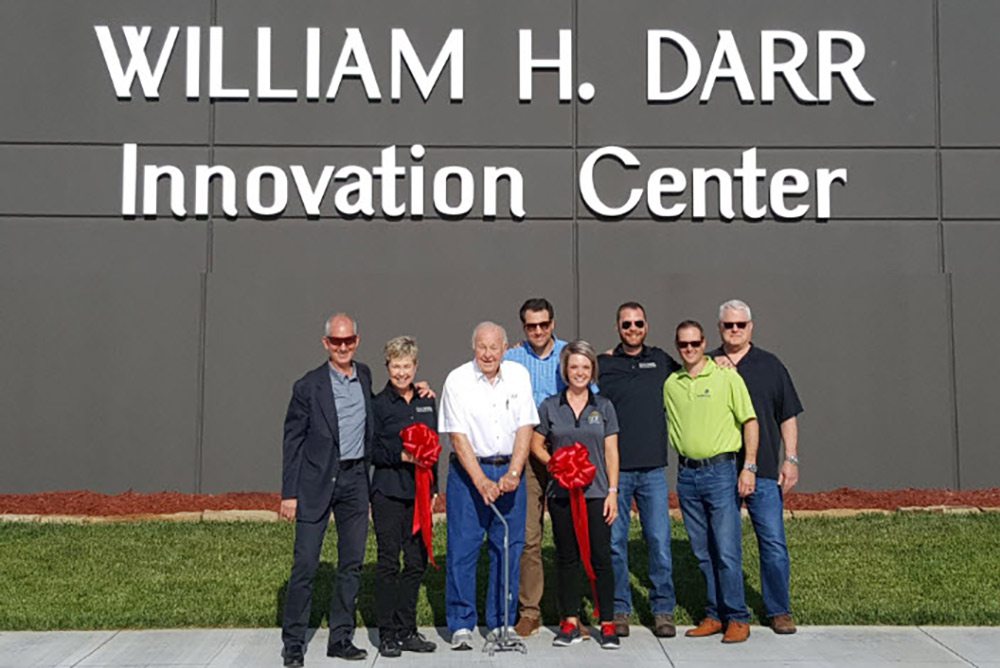 Egg producers across the country scrambled to work around this new edict, but to Darr, the new ruling posed an entirely new opportunity. Because of his background at Henningsen, Darr knew these newly declared inedible eggs could be pasteurized, spray dried into a powder and sold to the pet food industry, but when he took his idea to Henningsen, the team wasn't interested.
In 1974, Darr left Henningsen and moved to Jackson, Mississippi, where he first dipped his toes into entrepreneurship. He started Pets 'N Such Foods, where he first tested his idea, but the pull of Springfield's location and proximity to other egg producers was enough for him to sell his partnership and move.
When Darr arrived in Springfield, he already had the loyal customers of Iams and Hill's Pet Nutrition. At the time, he was working out of the back bedroom of his house and contracted a facility out of Seymour to spray-dry the eggs. Four months into the operation, the Seymour facility suffered a fire large enough to send Darr scurrying to find a replacement. The next best contractor he could find was a facility based out of Colorado that could custom spray-dry the eggs. He decided his next move was to build his own production facility.
"That frozen block of chicken I bought from someone else turned into about 45 million pounds of ground chicken."
— Bill Darr, founder of ADF/IDF
After the facility opened, the company did well for itself, but eventually Iams threw a curveball: The egg products ADF was producing were good, but now the company wanted a chicken protein. Darr delivered with a 50-pound block of mechanically separated chicken he bought off a friend. Iams loved it and requested more, which sent Darr scrambling yet again: Because he had bought the sample off a friend, he didn't actually have the machine, called a "beehive," to produce the product. He turned to Gary Metzger, who was then at Mercantile Bank, for a $50,000 loan. "That frozen block of chicken I bought from someone else turned into about 45 million pounds of ground chicken," Darr said. Every year after that was a profitable one for ADF.
Darr still had some human food customers from Henningsen and decided to open International Dehydrated Foods in Monett in 1982. At first the company struggled; Darr decided to partner with a French company called Diana but bought back the partnership in 2000. Eventually the business expanded and as it did, Darr, Hellweg and Darr's other son-in-law, Tom Slaight, began eyeing retirement. When Darr and Hellweg first put ADF/IDF on the market in 2018, they were really just testing to see how the two would perform. At the time, German-based Symrise, who had bought Diana years prior, made an offer. "We knew they were the most likely out of all offers to keep our people," Darr says. The two companies inked out a $900 million contact, and the rest, as they say, is history.