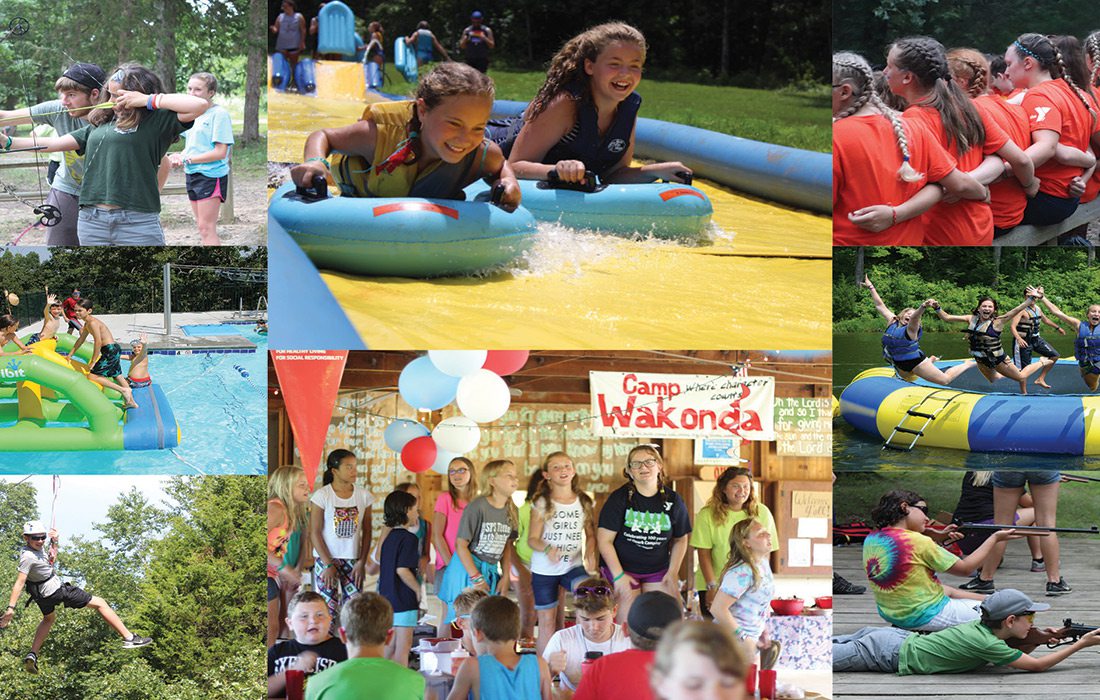 About YMCA Camp Wakonda
---
Do you want to enjoy your summer building friendships, learning new skills, and participating in activities that will gain lifetime experience? The mission of the YMCA is, 'To put Christian principles into practice through programs that build a healthy Spirit, Mind and Body for all'. At YMCA Camp Wakonda we strive to provide campers, of all ages, the best experience of their year, in an outdoor setting.
The heart of YMCA Camp Wakonda is a close-knit group of campers led by mature, caring counselors who share a variety of fun, exciting and safe activities. Grow in confidence and self-esteem by engaging in challenges and adventures that afford unique opportunities for campers.
YMCA Camp Wakonda is located just 30 minutes west of Springfield. Camp offers activities including: archery, canoeing, swimming, 300-foot zip line, arts & crafts, rock climbing, basketball, field games, outdoor cooking, ropes course, and so much more! YMCA Camp Wakonda lives through the core values of the YMCA, caring, honesty, respect, and responsibility.
From June through August, campers going into second grade through senior year of high school can enjoy a week at YMCA Camp Wakonda. See personal growth through challenges and activities each day. End the week feeling impacted by every experience that camp has to offer. A week at YMCA Camp Wakonda will easily be the best week of your year!
For more information, you can visit campwakonda.org or our Facebook page YMCA Camp Wakonda. Be sure to register now!