Beauty
White Stag Barber Co.
Barbers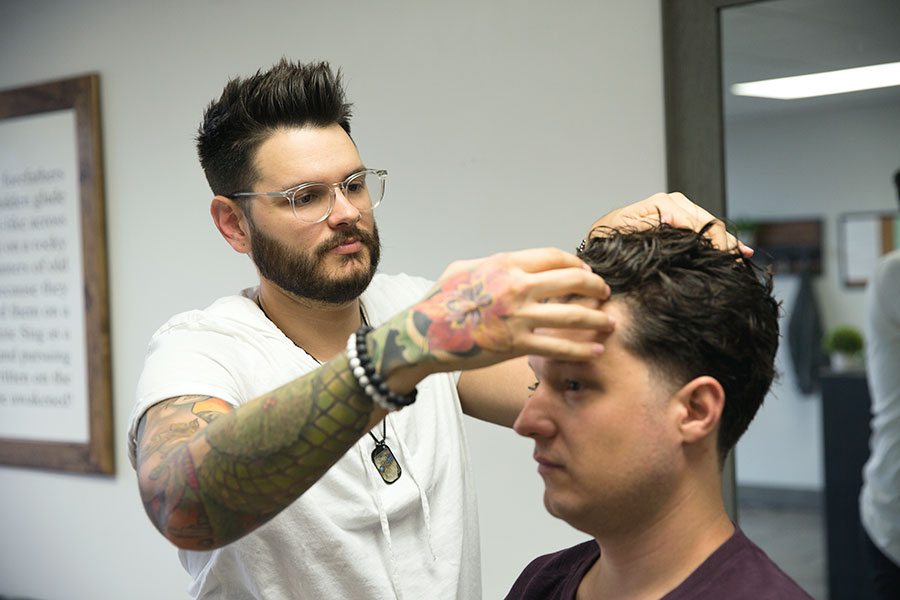 About White Stag Barber Co.
---
Be more. That's the challenge that owner Tyler Fleetwood and the White Stag Barber Co. crew hold themselves to. And that's the clientele they seek: gentlemen who want to "be more!" Who place a high value on their appearance and who understand that their appearance can help elevate them to the next level of life engagements and experiences. 
White Stag Barber Co. has 11 years of experience and have honed their barbering skills to be experts in the craft. Tyler Fleetwood is the owner and the driving force behind White Stag's NextLevel culture. They don't just give haircuts. They give confidence. Plus they offer services that'll make your wife envious, like old fashioned shaves and facial care, masks, waxes and more. 
In addition to White Stag's premium grooming services, they also offer premium photography. Every professional needs a professional headshot, and you never look sharper than right after a good haircut. For a minimal cost, you can add on photography to your service, and get an updated headshot with your new look. 
You deserve a look that lets everyone know you take pride in your presentation. That helps you feel confident, motivated and ready to take on the world. Like the White Stag, always leading the hunt onwards toward the very stuff of legends. Treat yourself to the White Stag experience today.