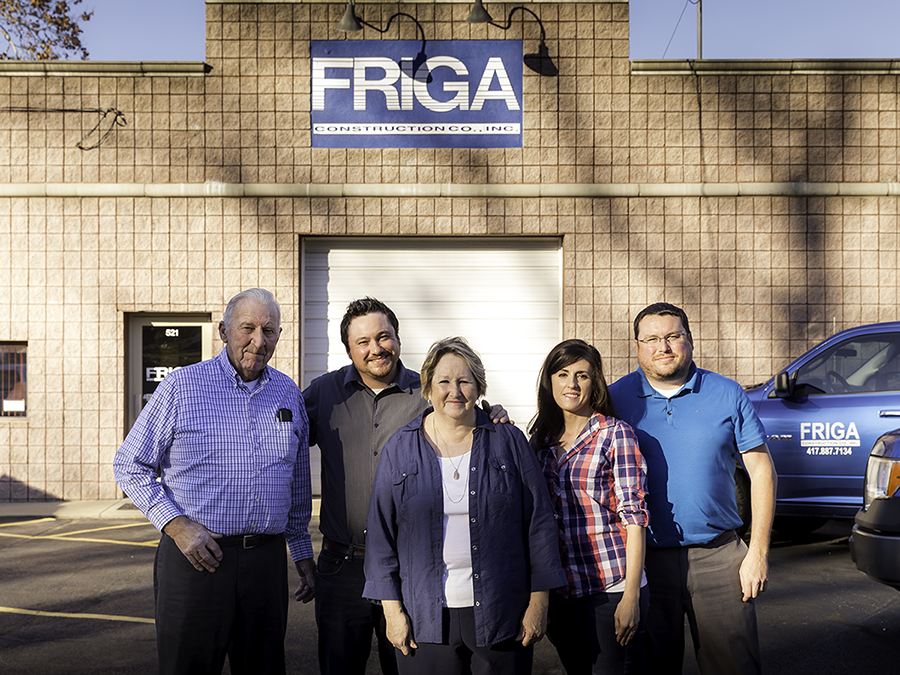 About Friga Construction
---
A great reputation is key in commercial construction. That's where Friga Construction shines among their competitors. Since they were founded 32 years ago, they've built a reputation in 417-land that excels amongst their competitors. They pride themselves on client satisfaction as much as they do a well-built project.
The business model Friga Construction has used for 30 years minimizes time delays on decision-making. As a byproduct, it has created a more personable experience and better service with each client. Building what the client wants and helping guide them along the way is key. Whether someone has an architect or not, they can call Friga for direction on how to get started. If the client wants someone to rely on to take care of the whole process, they can do that as well. 
The business was founded in 1982 by Randy and Ralph Friga. They started out building small commercial additions and remodeling churches.They grew into building up to 15,000-square-foot projects over the years. Throughout the years, Randy's son Eric Friga learned the trade and ran quite a few of the building projects, which led him to learning the way of business and client relations. Taking over as president, Eric's transition into the new role ensures Fridge Construction's excellent reputation and reliability that clients have come to expect from them.