Doctors
Ferrell-Duncan Clinic | Dr. Brian Biggers
Oncology, Women's Health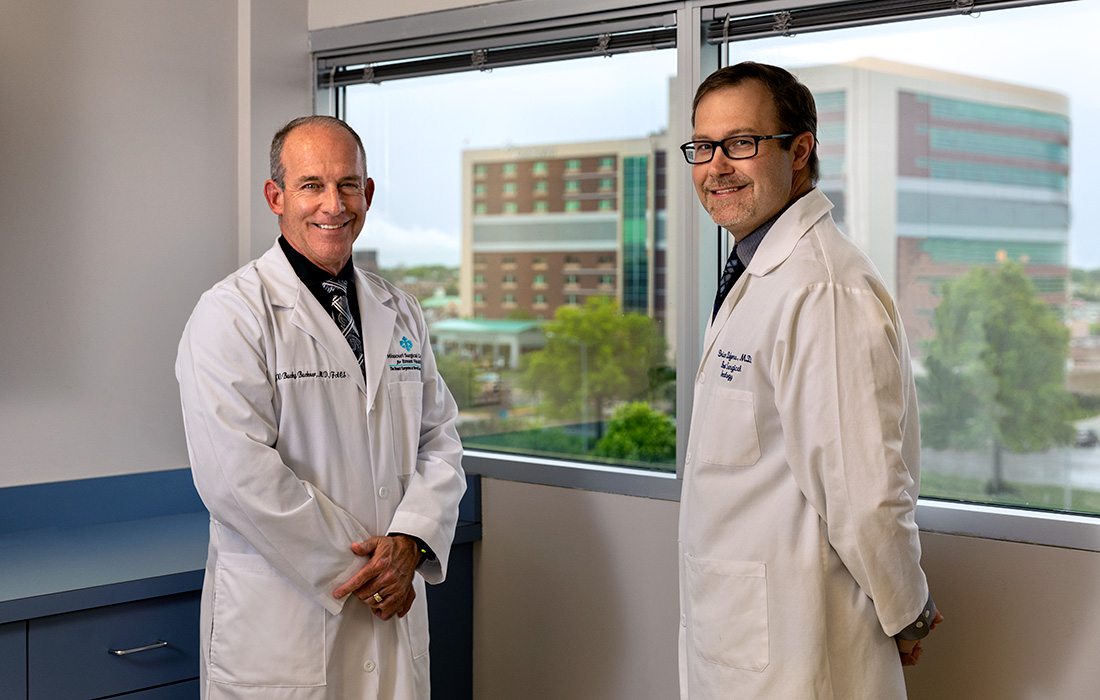 About Dr. Brian Biggers
---
Dr. J.W. Buckner and Dr. Brian Biggers are southwest Missouri's most experienced breast surgeons and specialize in caring for patients at high risk for breast cancer, as well as surgery for cancer and benign diseases of the breast at CoxHealth.
Dr. Buckner and Dr. Biggers are part of the only high-risk breast clinic in southwest Missouri. They are the only local breast surgeons who screen for lymphedema. And they are the first in our region to offer partial breast radiation to patients. In fact, they offer innovative, advanced oncoplastic techniques for breast cancer patients and participate in weekly multidisciplinary breast conferences in order to offer their patients input across multiple specialties.
Dr. Biggers is fellowship trained in Breast Surgical Oncology. He is a past president of the Greene County Medical Society, secretary for the Missouri State Medical Association and a member of its executive council. Dr. Biggers is Board Certified in general surgery, a fellow for the American College of Surgeons and a member of the Society of Surgical Oncology and the American Society of Breast Surgeons.