Culture
Volt CEO Chris Moss Makes Volunteering a Priority
Volt Credit Union's new leader shares why volunteering makes an impact within an organization and changes a community.
By Ren Bishop
Nov 2023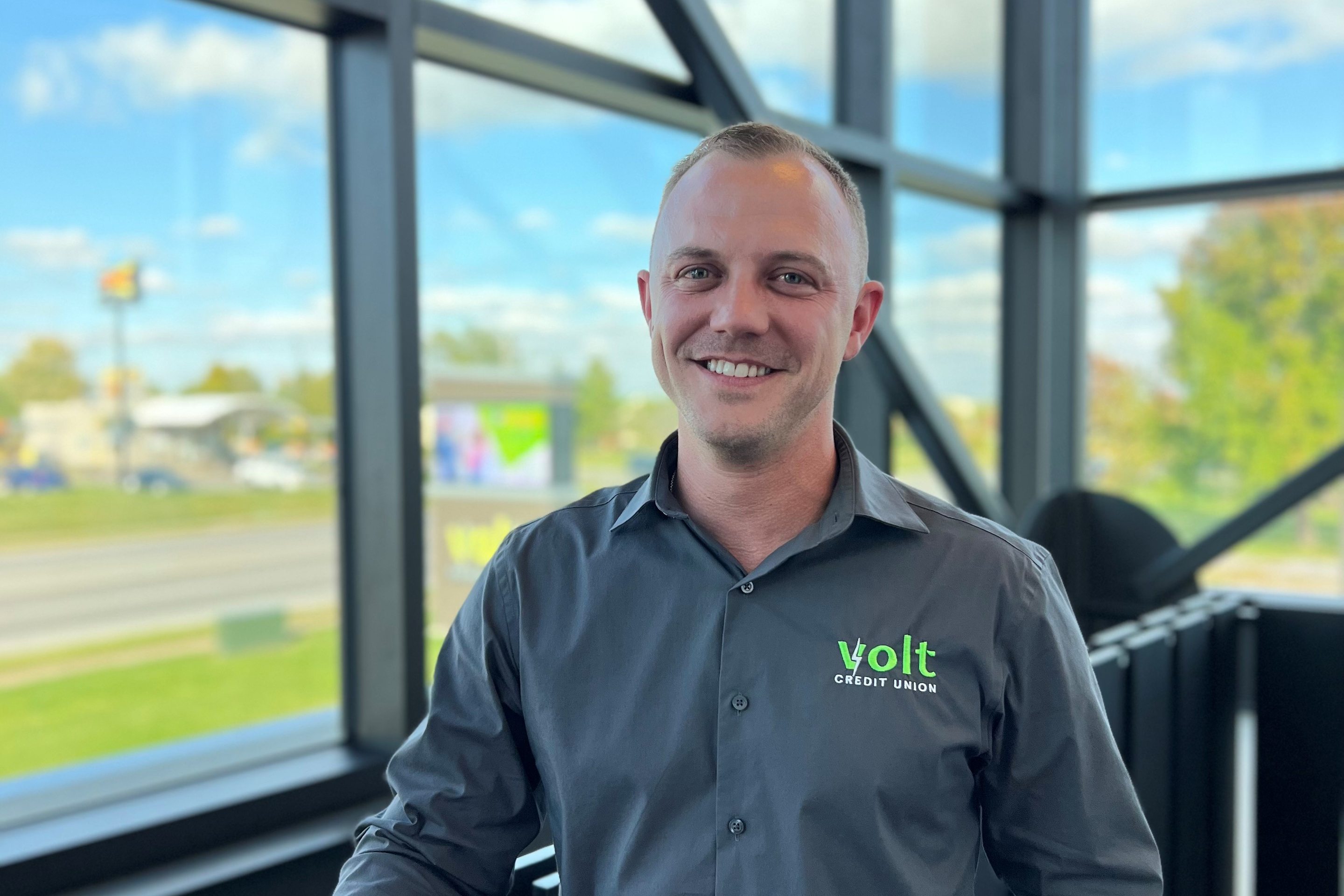 Chris Moss' favorite animal is an elephant.
The Oklahoma native loves elephants and animals of any kind. That's why for years as he grew his skills and career in financial institutions, he also volunteered at the Oklahoma City Zoo. Now, as the new Chief Executive Officer at Volt Credit Union, Moss cannot wait to become a docent at the Dickerson Park Zoo.
"Volunteering is really important to me, and when I talked to Volt Credit Union's Board and hiring committee, I realized that Volt encourages every employee to volunteer, bottom to top and top to bottom," said Moss. "That was really compelling to me, because I know the power volunteering has within an organization."
At Volt Credit Union, all employees receive 24 hours of paid time off to volunteer each year. Moss shares why the practice of volunteering within an organization can impact so much more than a bottom line.
PRESENTED BY
Volunteering as a Workplace Builds Your Culture
When Moss was onboarded as Volt's new CEO, he heard all about the credit union's values of service and kindness. But when employees have experiences that align with a company culture, it reinforces that a mission statement is a living directive, not words on a page. "Our employees have more buy-in when they are encouraged to volunteer, when they see me also going out and volunteering," Moss says. "It makes a difference."
Corporate Volunteering Shows You Care
Serving the community is often a given in an organization, but what's rare is an emphasis on days of service outside the office. Hands-on volunteering efforts make an impact on potential members within their community, says Moss. "Credit unions were charted to help people meet their needs; people helping people is the phrase in the industry," he says. "But it's more than services or products, we help people. It doesn't matter if you have $5 or $500,000 in your checking account, we treat people the same. People matter, and their communities matter. But you have to go out to show it."
Volunteering Helps Companies Better Understand The Community They Serve
Half-day volunteer experiences aren't just a teambuilding exercise, they can be eye opening. Choosing volunteer projects that place your team members in a different environment outside of their norm can help them be more empathetic to those they serve and the true impact of their organization. "When we volunteer, our team members are in spaces that may have a need that we don't know from these windows looking out. When we know better, then we can build a bridge between a need and outcome that helps everyone."