The eFactory announces first Accelerator cohort
Four companies have been selected to participate in the 12-week program
By Adrienne Donica
Jul 28 2016 at 8:04 a.m.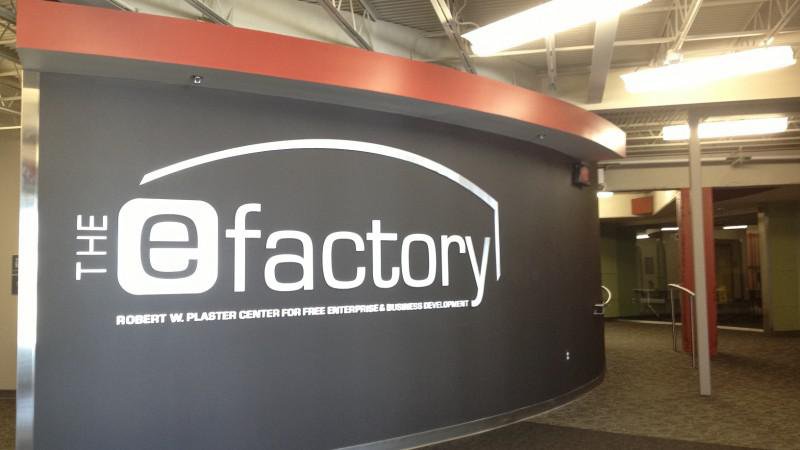 The Daily Scholar, Eagle Speak, MOFIN Labs and ShopZeely are the four companies that have been selected by an independent investment company for the first cohort of The eFactory's new Accelerator program.
The 12-week program, which begins in August, provides each startup with a $30,000 investment for 8 percent equity. Companies will have access to the resources already available at The eFactory in addition to mentorship and other business consulting.
The Daily Scholar offers publication software for newspapers, as well as professionals in the education and business sector. According to its website, the software offers interactive features, including a debate platform and surveys, which they hope will revolutionize engagement.
Eagle Speak won first place and the audience choice award at Springfield Startup Weekend in November 2015, when it was initially developed. Founded by Myke Bates, Jason Arend and Brandon Cash, Eagle Speak is designed to improve productivity and reduce distractions by allowing coworkers to call one another without having to switch applications.
Eagle Speak also won the Pitch Pit competition at the Spin 66 Innovation Summit in 2016 and was nominated that same year for Most Innovative Startup at the AITP TechiE Awards.
According to a press release from The eFactory, MOFIN Labs builds custom solutions for financial institutions through a research and development business model. Financial companies will be able to submit ideas for development that would then be group-funded to reduce costs.
A YouTube demo for ShopZeely uploaded by Michael Onaolapo on June 1, 2016, describes a video-based app that allows customers to shop in real time without being physically present. Instead, a personal shopper selects the requested goods for users to purchase using their cell phone.
"We're excited to welcome a great first cohort to our accelerator program," Brian Kincaid, director of The eFactory, said in the release. "The Accelerator program builds upon The eFactory's success and is the next step in providing access to resources and capital for start-up and emerging companies."

The eFactory will host an open house to allow the public to meet these teams on Wednesday, August 10 from 5–7 p.m.