Learn More About Each Financial Advisor
A private wealth advisory practice of Ameriprise Financial Services, Inc.
1525 E. Republic Rd., Suite B-115, Springfield
Start planning for a brilliant future with Achieve Private Wealth. For 24 years, they've helped clients achieve their dreams for today, tomorrow and well into the future. How do they do it? With the exclusive Confident Retirement® approach. They break your financial goals into doable steps, taking the uncertainty out of planning and helping you to live the life you've earned.
Achieve Private Wealth's premier customer service sets them apart from other private wealth advisory practices.They are led by Paula Dougherty, CFP®, MBA, APMA®, CASL®, Private Wealth Advisor, Scott Taylor, CRPC®, Financial Advisor and Sam Ackerman, CRPC®, Associate Financial Advisor. Scott specializes in financial planning, wealth management, portfolio construction and management, retirement planning and risk management. Sam specializes in financial planning, portfolio construction and management, retirement planning, risk management and wealth advising.
Achieve Private Wealth helps 417-landers plan for the expected—and the unexpected! They'll work with you to help you achieve your financial goals based on what's truly important to you and are here to help you adapt to any changes you face along the way.
Certified Financial Planner Board of Standards Inc. owns the certification marks CFP®, CERTIFIED FINANCIAL PLANNER™ and CFP (with flame design) in the U.S. The Confident Retirement® approach is not a guarantee of future financial results. Investment advisory services and products are made available through Ameriprise Financial Services, Inc., a registered investment advisor.
Ameriprise Financial Services, Inc., Member FINRA and SIPC. © 2019 Ameriprise Financial, Inc. All rights reserved.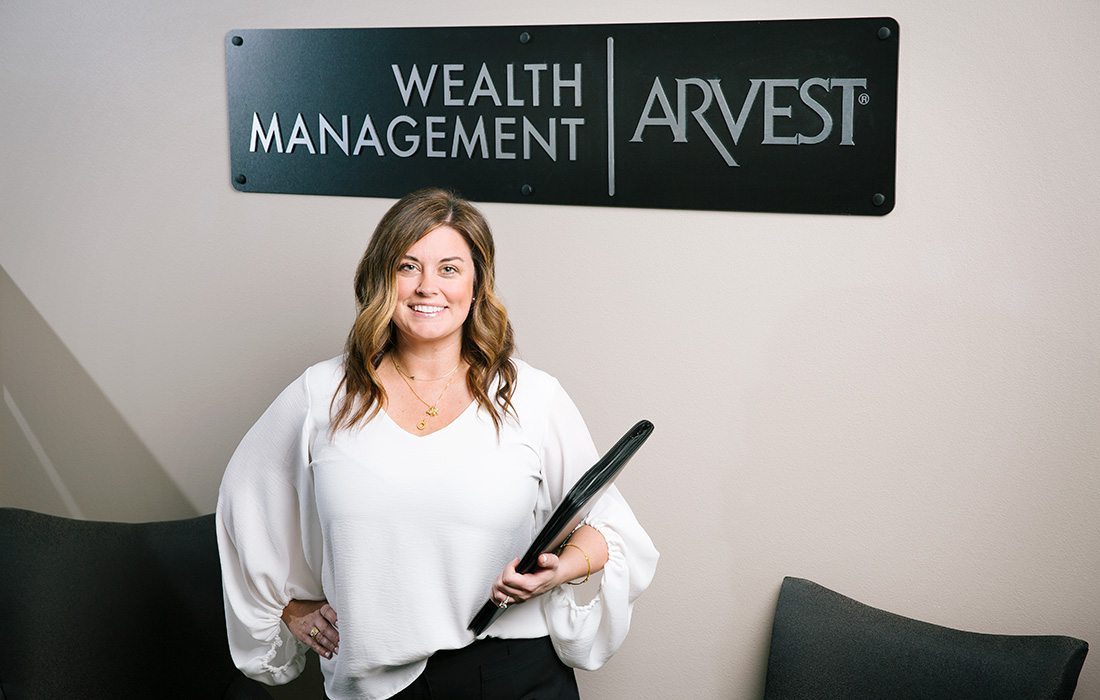 Springfield | Office: 417-885-7259 | Sarah Russell: 417-414-3805
"People Helping People Find Financial Solutions for Life." Not only is this Arvest's mission statement, it has been Sarah Russell's call to action during her 18-year career in the financial services industry. Sarah has built a reputation of delivering solutions to clients based on their unique stories and priorities. Her commitment to demonstrating leadership in this community and building professional partnerships allows her to relate to clients and share expertise. Sarah graduated from Missouri State University with a Bachelor of Science degree in Finance and Economics. She holds FINRA Securities Series 7, 63 and 66 licenses along with a MO Life & Health insurance license. As a Trust Wealth Advisor with Arvest Wealth Management, she leverages a team-based approach to help individuals, families and institutions to build, manage, protect and transition their wealth. Sarah's practice is built on a foundation of comprehensive financial planning, including the disciplines of Trust, Estate, Investment and Risk Management. "People Helping People" is her passion and culminates in her ongoing commitment to them achieving their goals.
Investment products and services provided by Arvest Investments, Inc., doing business as Arvest Wealth Management, member FINRA/SIPC, an SEC registered investment adviser and a subsidiary of Arvest Bank. Trust services provided by Arvest Bank. Investments and Insurance Products: Not a Deposit | Not Guaranteed by the Bank or its Affiliates Not FDIC Insured | Not Insured by Any Federal Government Agency | May Go Down in Value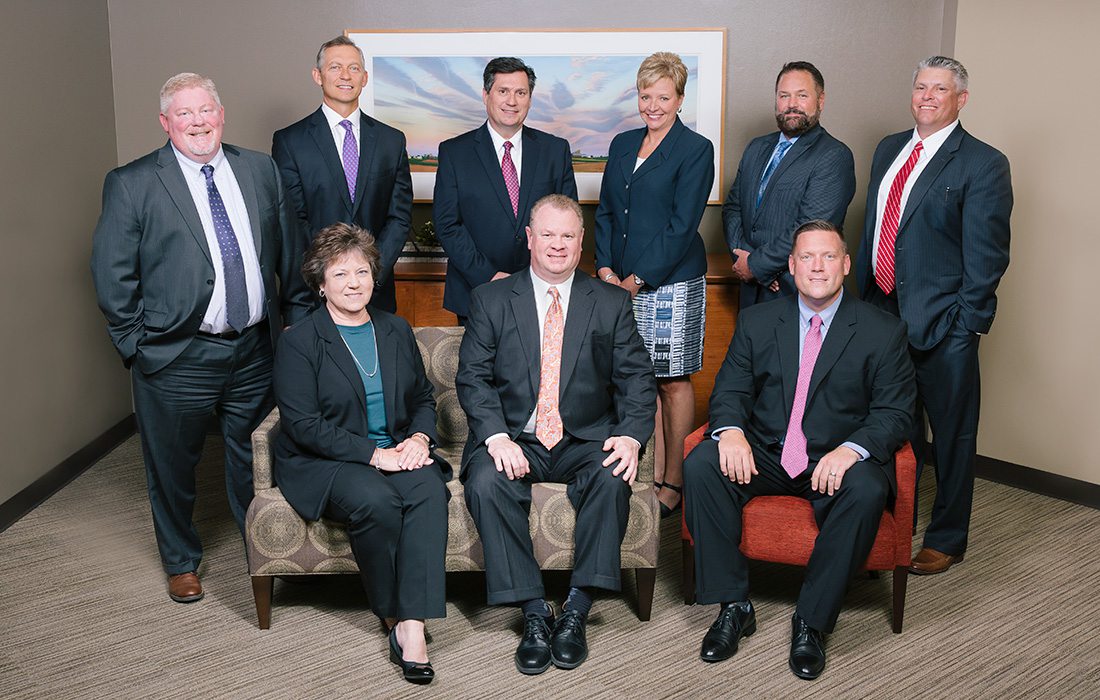 1345 E. Battlefield Rd., Springfield | 417-837-5261
Commerce Trust Company provides a full range of wealth and investment planning services to individuals and institutions. Since 1906, Commerce Trust Company, a division of Commerce Bank, has been a leading provider of investment management, financial planning, trust and private banking services. They build a comprehensive team around their clients' unique personal and financial situation, giving them what's needed to manage their wealth and achieve their long-term goals.
Commerce Trust clients benefit from: a professional, skilled staff of more than 600 employees; access to an in-house investment research team of approximately 70 professionals who average 25 years of experience in portfolio management; and knowledge of veteran private client advisors who average 21 years of experience in client services and the insight that comes with administering more than $52.7 billion of total client assets through all market cycles (as of June 30, 2019).
With Commerce Trust Company, clients can feel confident and secure about their family's future. Commerce Trust takes a full-service approach to wealth management with the goal of helping clients simplify their complex financial life. Their proactive team takes the time to understand a client's personal and financial goals. Commerce Trust Company develops a customized plan specific to a client's wealth management needs and works with them to ensure success.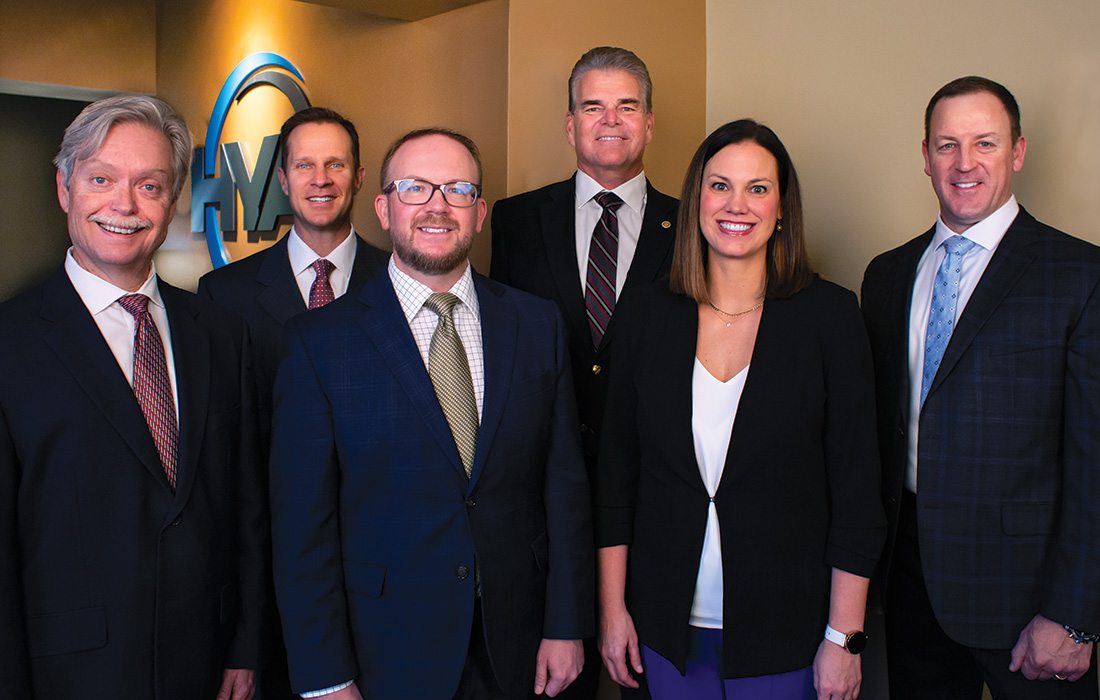 1256 E. Kingsley St., Springfield | 417-882-7283 | 
800 State Highway 248, Suite 2B, Branson | 417-334-6141
You only get one chance at retirement, so it's important to have a plan in place.
But not just any plan—a plan built specifically for you, based on your wants, needs and goals for your future. For more than thirty years, the professionals at Heim-Young & Associates have been the area's foremost Retirement Planning Specialists, helping people answer questions like:
• Do I have enough in savings to retire?
• When should I take my social security benefits?
• What growth rate do I need on my retirement?
They are here to provide guidance so you are sure the decisions you make today help you get the most out of retirement. And since all of your financial decisions and investments help impact your financial future, Heim-Young & Associates can also assist you with Financial, Estate and Tax Planning, as well as Risk and Portfolio Management. By partnering with a team of professionals that address every aspect of your financial life, you can sleep easy at night knowing your retirement is on track.
Contact the Wealth Management Firm with the most CERTIFIED FINANCIAL PLANNER™ Professionals in the area and get on the right track for a comfortable, successful financial future.